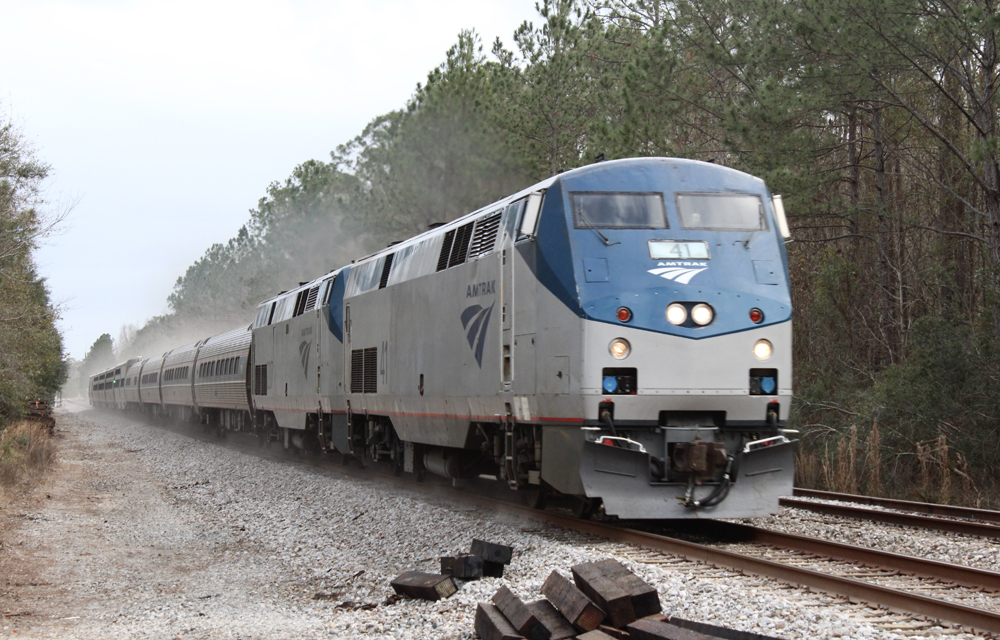 ---
WASHINGTON — Passengers who booked reservations between Sept. 11 and Oct. 2, 2022, on the Silver Meteor, or on the two days a week when the Crescent and City of New Orleans had not been running, will have to change their travel plans.
Daily operation of those trains is now scheduled to commence in both directions beginning Monday, Oct. 3 for the New York-Miami Meteor; Tuesday, Oct. 4 for the New York-New Orleans Crescent, and Saturday, Oct. 8, for the Chicago-New Orleans City. Trains News Wire has confirmed Amtrak's reservation system no longer shows previously listed service through Oct. 2. The Rail Passengers Association first reported the change in Friday's weekly Hotline.
The Silver Meteor was suspended entirely in mid-January; at the same time, all other daily long-distance service except Auto Train, the Palmetto, and Silver Star was trimmed to five-day-a-week operation [see "Amtrak to decrease service on most routes …," Trains News Wire, Jan. 14, 2022]. The cutbacks were attributed "COVID-related absences" and a "skilled workforce shortage," principally in mechanical department and onboard service ranks thinned by company-wide buyouts and furloughs in September 2020.
Northeast Corridor and some state-supported route frequency reductions also occurred at that time, with reservations for daily service still accepted for all spring and summer departures.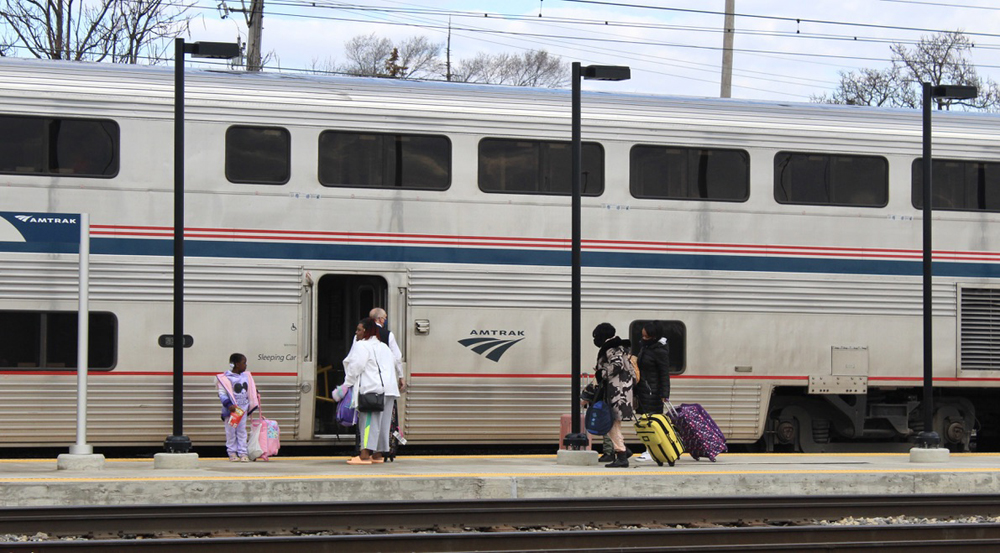 Amtrak announced in early March that only the Coast Starlight, Capitol Limited, and Texas Eagle would revert to daily operation on March 28 [see "Amtrak extends cuts to seven long-distance routes …," News Wire, March 3, 2022]. A month later, the Lake Shore Limited, Southwest Chief, California Zephyr, and Empire Builder were added to the daily-service plan beginning the week of May 23, but the status of the two New Orleans trains and Meteor would remain unchanged until Sept. 11 [see "Amtrak to restore four long-distance trains …," News Wire, April 19, 2022].
Additional Northeast Corridor service was added last week, including an overnight round trip between Virginia and Boston capable of providing important New England connections for the Silver Star. Many regional frequencies have returned, including the Niagara Falls-Toronto extension of the Maple Leaf on June 27 and a second St. Louis-Kansas City Missouri River Runner round trip beginning today However, one of two Chicago-Carbondale, Ill., round trips and the New York-Montreal Adirondack remain cancelled.
The continued reductions reflect Amtrak management's assessment of what service can be reliably supported, given ongoing labor and equipment shortages. The original "days off" framework of five day-per week operation was designed to reduce and equalize the number of trains originating from Chicago each day, but terminal delays have continued there [see "Amtrak's western long-haul routes experience disastrous start to July," News Wire, July 12, 2022].
However, traditionally busy weekend days for the City of New Orleans were not reinstated after the other long-distance trains returned to daily operation in May. And although the Silver Star is operating with more coaches and sleeping cars, the lack of a north-south New York-Miami train providing connections to east-west service continues to limit the network's revenue potential through the busy summer travel season.