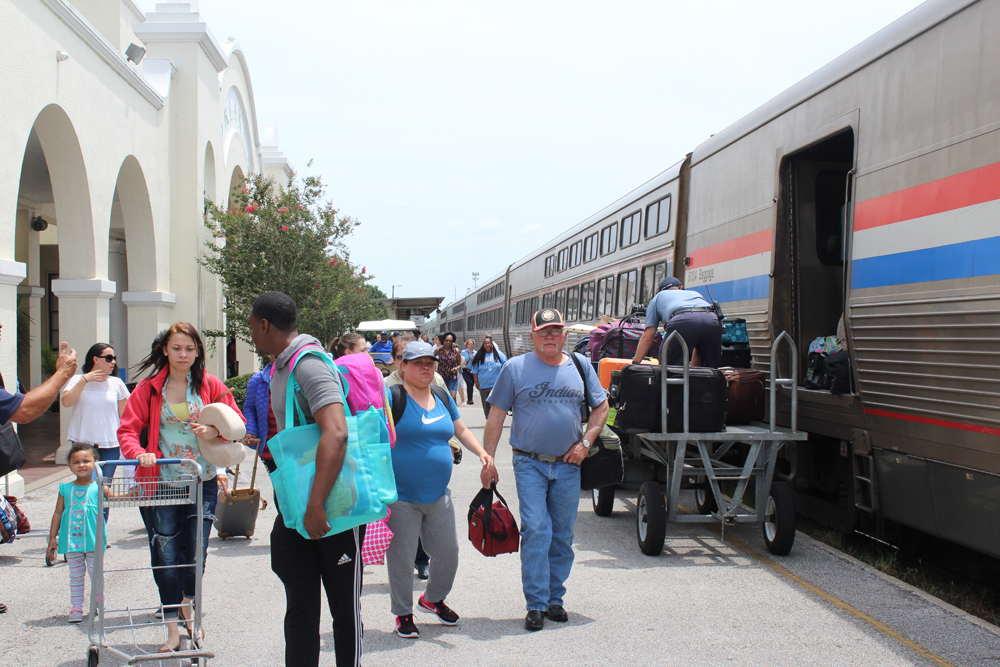 ---
WASHINGTON — Amtrak will reduce Northeast Corridor, long-distance, and state-supported train frequencies between Jan. 24 and March 27, the passenger railroad announced Friday evening, citing "staffing challenges resulting from the COVID-19 pandemic and the highly active Omicron variant."
Overall, plans will amount to an 8% reduction in train departures over the 63-day period. That will include 8% of Northeast Regional departures; two weekly departures on nine long-distance routes, which will be reduced to five-day-a-week operation; complete suspension of the Silver Meteor for the 10-week period; and 6% of state-supported regional service. However, the head of one regional operation contacted by Trains News Wire was unaware of the national network cuts or the staffing impacts on that individual's service.
Cancellations were first implemented this week on trains whose onboard service crews are based in Los Angeles. The eastbound Southwest Chief did not leave Los Angeles on Sunday, Jan. 9, and Wednesday, Jan. 12, while its while its westbound counterpart was cancelled Wednesday and Saturday, Jan. 15. The Los Angeles-Seattle Coast Starlight also had departures cancelled.
In addition to the Chief and Starlight, long-distance trains to see frequency reductions are the California Zephyr, Empire Builder, Crescent, Texas Eagle, Capitol Limited, Lake Shore Limited and City of New Orleans. The only trains maintaining daily frequency will be the Silver Star, Palmetto, and Auto Train; the triweekly Cardinal and Sunset Limited will maintain that frequency.
According to the announcement, while the Meteor is suspended, the Silver Star and Palmetto will see "a corresponding increase in capacity, as dictated by demand."
Amtrak said that while nearly 97% of employees are fully vaccinated, "several hundred of our on-board service personnel, conductors, engineers, and mechanical crews continue to be impacted by COVID infections or exposures …  These Covid-related absences, when combined with the general skilled workforce shortage Amtrak and other transportation companies are facing, have reduced our ability to consistently deliver our current schedules and impacted the pace of hiring and training efforts."
Trains News Wire has asked Amtrak for more information and is analyzing the impact on connections through the reservation system, since the company has not indicated which trains are cancelled on each route each week. The company said it is working to rebook passengers on remaining frequencies and ensure that all routes maintain frequencies sufficient to meet demand. "Given the recent roughly 25% reduction in customer demand now occurring because of the Omicron variant and typical season travel patterns, we expect minimal impacts to overall ridership because of these temporary changes," Amtrak said in Friday's release."
In most cases, passengers will offered same-day travel alternatives; when there is no same-day option, rebooking will be offered within one day of the original departure date. Those who were scheduled on the Silver Meteor will be offered alternatives including the Silver Star, Palmetto, Carolinian, and Northeast Regional.