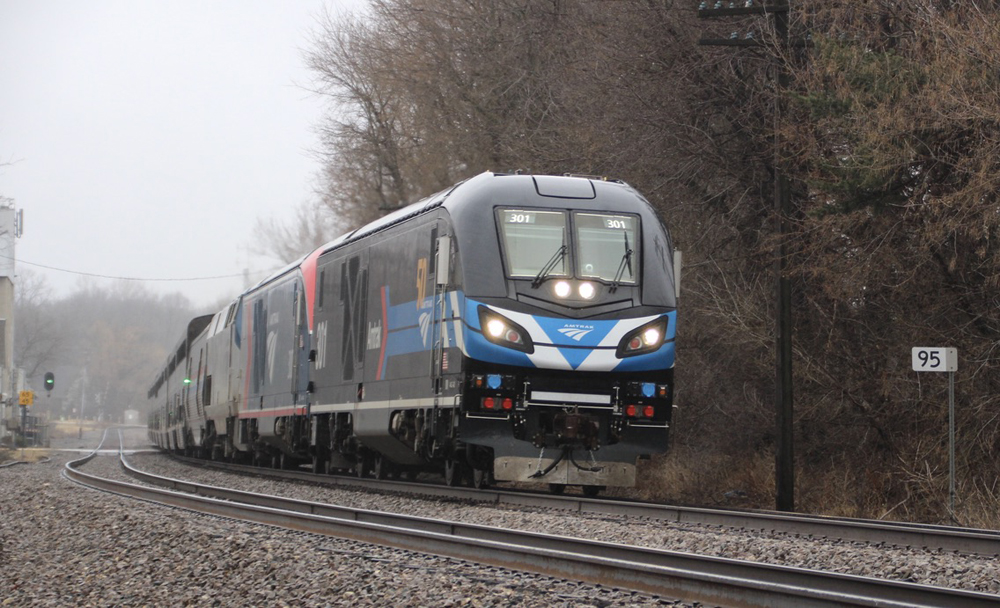 ---
WASHINGTON — Four of the seven Amtrak long-distance trains currently operating five days per week will return to daily schedules the week of May 23, according to information obtained by Trains News Wire. Two others will continue to run on the five-day-per-week schedule, while cancellation of Silver Meteor service to and from Florida will continue until Sept. 11.
Other moves outlined in a planning document include the end of a shared-equipment experiment involving the Capitol Limited and Texas Eagle; capacity moves involving the Cardinal and some Northeast Corridor trains; and an additional Boston-Washington Acela round trip.
"Bolstered by demand for both business and leisure travel, Amtrak will restore additional train frequencies for summer travel," Amtrak said in a statement. "Providing customers with increased travel options, the new summer schedule features additional Acela and Northeast Regional frequencies as well as some long distance routes."
Restorations of daily long-distance service
Returning to daily operation will be the Lake Shore Limited, Southwest Chief, California Zephyr, and Empire Builder, while the Crescent and City of New Orleans will remain at their current five-day-per-week frequencies. The table below includes more details.
Amtrak reduced the trains' frequencies in January, first targeting March 28 and then May 23 as dates to restore operation. It had been accepting daily bookings after those dates [see "Amtrak extends cuts …," News Wire, March 3, 2022].m Passengers who have made Silver Meteor, City of New Orleans, and Crescent reservations on days when the trains will not run after May 22 are being notified.
Equipment moves include end of run-through experiment
The Capitol Limited-Texas Eagle shared equipment experiment that began March 28 will end May 2 [see "Equipment run-through a factor …," News Wire, March 25, 2022]. The long layover for servicing at St. Louis in both directions has been eliminated, so the trains will revert to their original schedules.
Regarding equipment distribution, the planning document says, "Consists are adjusted on several [national network] routes, reflecting lower than expected car availability and onboard service workforce limitations."
On the Cardinal, roomettes not occupied by crew members in the train's baggage dorm car will now be available for sale, marginally increasing sleeper capacity by about 4 roomettes. Northeast Regional trains will also see expanded consists, "including opening the existing sixth coach on several trains and targeting additions of a seventh coach."
Acela addition; suspension of other trains extended
Also on the Northeast Corridor, Amtrak is adding another Boston-Washington Acela weekday round-trip and a Philadelphia-Reading, Pa., Thruway bus connection, effective May 9. Other trains suspended in January, including overnight Boston-Washington-Newport News, Va., train nos. 65, 66, and 67 are not scheduled (in the reservation system, these trains are showing "sold out" beginning Sept. 11).
In the Midwest, the second Chicago-Carbondale, Ill., daily round trip dropped in January will remain cancelled until Sept. 11.
Updated Amtrak long-distance scheduling