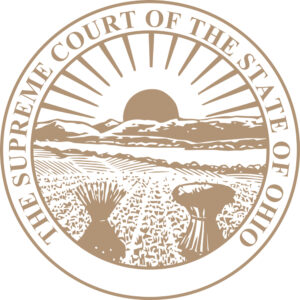 COLUMBUS, Ohio — The Ohio Supreme Court has struck down a state law prohibiting stopped trains from blocking railroad crossings, citing federal jurisdiction in regulation of railroads.
The Cincinnati Enquirer reports that in a ruling issued Wednesday, the opinion by Justice Sharon Kennedy acknowledged "the significant danger to the public" created when trains obstruct the passage of first responders, but Kennedy wrote, "the federal government alone has the power to address the threat to public safety caused by blocked crossings."
The case involved the state citing CSX Transportation multiple times in 2018 for violating the blocked-crossing law, with the railroad saying crossings had to be blocked at times to service a Honda plant in Marysville, Ohio. And an Ohio legislator had proposed fines of up to $10,000 for blocked-crossing violations [see "Ohio blocked-crossing bill would levy fines …," Trains News Wire, Nov. 1, 2021]; that bill is now moot.
A number of states and communities have enacted similar blocked-crossing laws, only to have them struck down because of federal jurisdiction. Prior examples include Oklahoma ["Federal court strikes down Oklahoma blocked-crossing law," News Wire, Jan. 14, 2022]; Indiana ["NS wins challenge …," News Wire, Sept. 25, 2018]; and Kansas ["Kansas court rules for BNSF …," News Wire, Nov. 5, 2018].