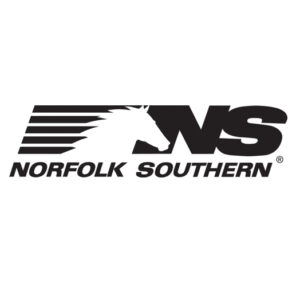 INDIANAPOLIS — The Indiana Supreme Court ruled for Norfolk Southern on Monday in its challenge of the state's blocked-crossing law, finding that Allen County could not fine the railroad for blocking public roads.
The Fort Wayne (Ind.) Journal Gazette reports that the court, in a 5-0 ruling, said the 1972 state law, which barred railroads from blocking grade crossings for more than 10 minutes, was a direct regulation of rail transportation and therefore preempted by the federal Interstate Commerce Commission Termination Act.
Between December 2014 and December 2015, Allen County cited Norfolk Southern 23 times under the blocked-crossing law. Local judges had found for the railroad when it challenged the citations, but the state appealed to the Supreme Court.
The ruling said that the state may have federal recourse for blocked crossings through the Surface Transportation Board's Rail Customer and Public Assistance Program.
The ruling comes just days after Kansas judges heard a similar challenge by BNSF Railway over a blocked-crossing law in that state. [See "BNSF challenges Kansas law on blocked crossings," Trains News Wire, Sept. 24, 2018. ] A ruling is pending in that case.