Five common shortline diesel locomotives in North America: When it comes to short lines and regional railroads, differences abound. Their location, size and overall operation makes each stand out from one another. It's usually true with motive power too, but railroads can and do populate their rosters with common locomotives that have proved their worth over time. Here are five that we've noticed often in the past decade.
SW-series switchers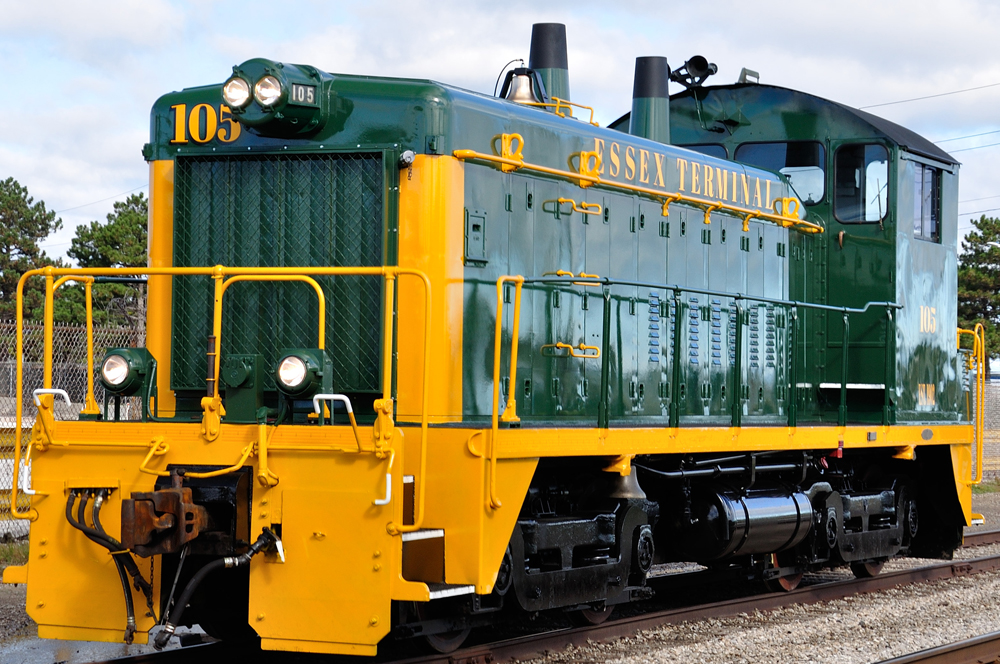 From models SW1 to SW1500, you can't go wrong with an EMD SW-series switcher. With their shorter wheelbase, visibility at the end cab and horsepower ranging from 600 to 1,500, they're a good fit for switching in yards and industrial sites. On smaller short lines like the 15-mile West Michigan Railroad Company with a couple of transload facilities, the SWs can also be dependable freight haulers. However, it was the standardization practices by Electric Motive, later General Motors which made even the most second-hand units in the series appealing to today's potential shortline purchasers. A large supply of interchangeable and available parts gives these units continual life while putting less repair strain on owners with limited resources.
GP9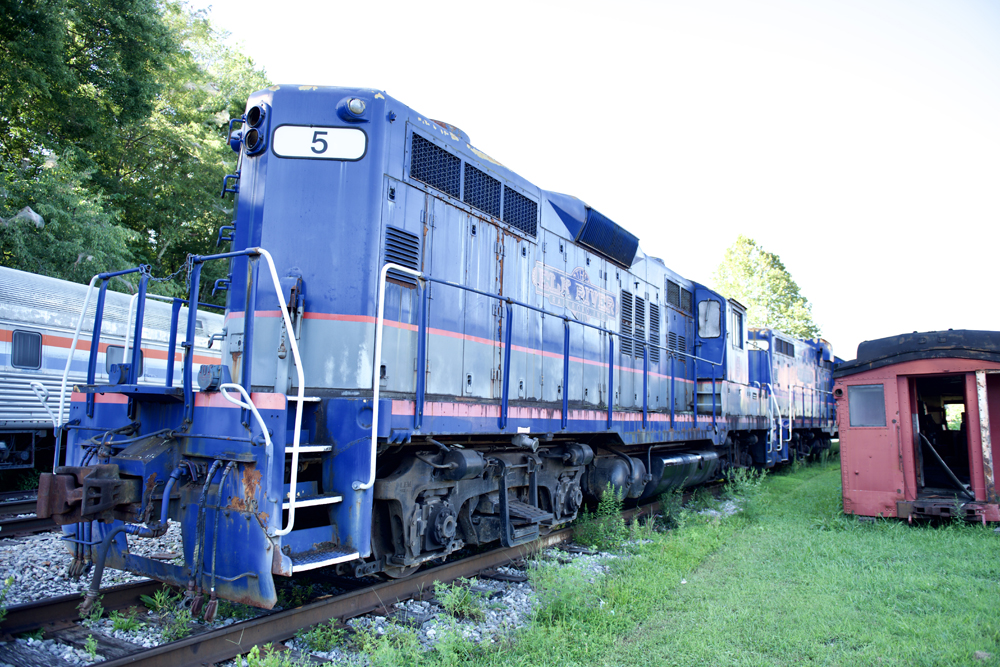 Introduced in the early 1950s, the EMD GP9s were a follow-up to the successful GP7. An improved 567C engine rated at 1,750-horsepower made the GP9 a popular purchase for Class I railroads at the time. Yet interest from short lines was small as these locomotives were new, state of the art, and expensive. Today's modern railroading, with some help from technological progress has turned the tables on these veterans. Many shortline railroads with a usually small physical plant and limited resources have added hundreds of the cheap, surviving GP9s to their roster pools. You can even find a few on regional railroads as backup power. Though vintage, the GP9s are considered inexpensive to operate and easy to maintain with replacement parts readily available. Many have been heavily rebuilt, granting them longer lives, such as the GP9RMs on Regional Rail's Florida short lines.
GP38-2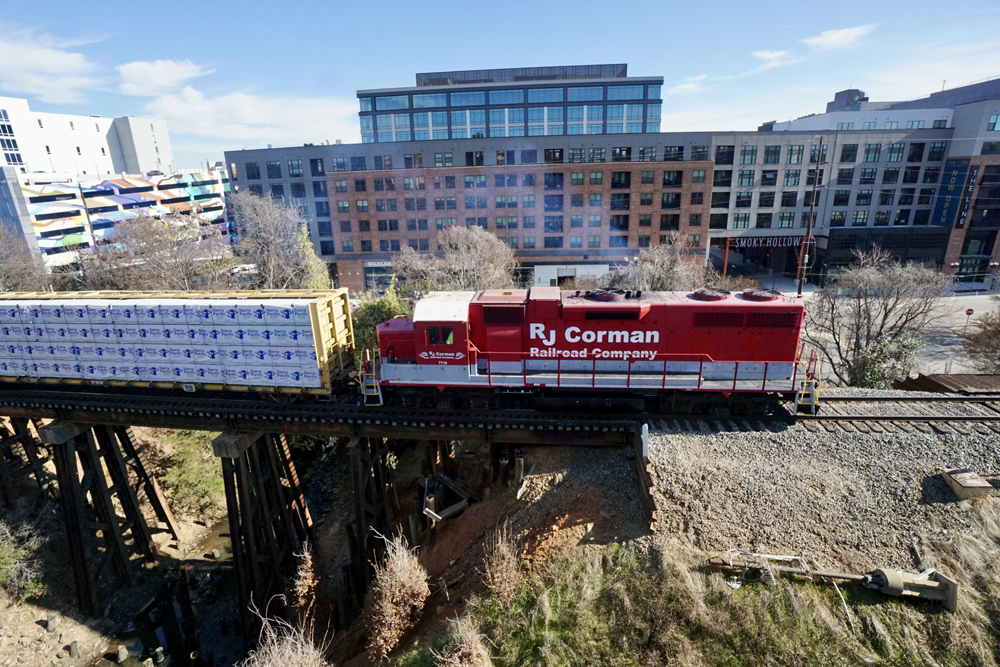 When first introduced as an update to the GP38, the GP38-2 became EMD's most popular four-axle road unit in the second-generation era as part of the Dash 2 line. Like the GP9, the GP38-2s became the backbone to the Class I railroads when a total of 2,200 units were initially pressed into service. Once replaced, these locomotives found new homes on various short lines and regional railroads, as well as large holding companies such as Genesee & Wyoming, Watco, and R.J. Corman. Though only rated at 2,000-horsepower, railroads like the Massachusetts Central and Chicago South Shore & South Bend uses the GP38-2's advantage of having a balance of being big motive power, but not too big. The units are capable of handling freight trains at heavy tonnage, and they can move on tighter track curvatures their six-axle counterpart cousins cannot.
SD40-2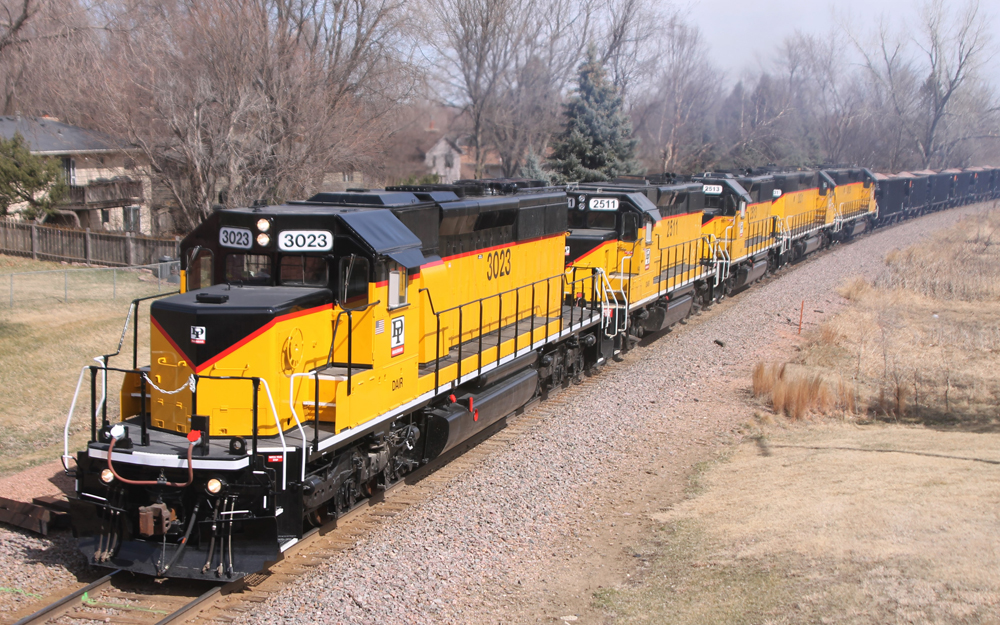 Speaking of six axles. The SD40-2 from EMD is touted as the most popular locomotive in the second-generation era of the 1970s and 1980s. More than 4,000 units were sold to the Class I railroads before gaining new popularity in the shortline world. Bigger short lines, regional railroads and holding companies found the SD40-2s both reliable and durable when handling heavy freight traffic including long unit trains. Being well-designed and easy to maintain has increased these 3,000-horsepower units' popularity, but also their re-sale value. For a five-mile, light-rail operation, they're also not the best option. With their price and size, you won't find the SD40-2s on every Class II and III railroads out there. However, on most short lines and regionals with an infrastructure and freight volume like a Class I, such as the New England Central and the Reading & Northern, you usually won't have to look too hard to find these workhorses today.
SD70 series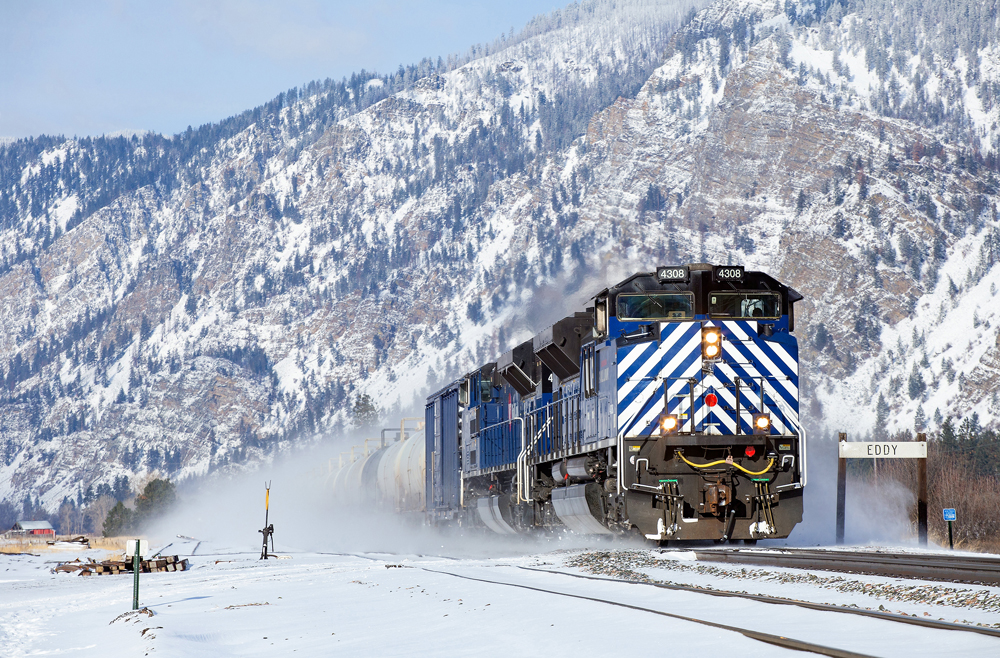 While uncommon on most shortline railroads, the SD70 series from EMD still fits the bill when it comes to today's BIG, common shortline diesel locomotives. The SD70MACs became a serious gamechanger for the railroad industry in the 1990s as alternating-current traction locomotives. A.C. provides more tractive effort, eliminates minimum continuous speed limitations found on all direct-current traction locomotives, and uses more durable traction motors. While the SD70 series can still be found on today's Class I railroads, many have found their way onto the shortline scene. Class II and III railroads which resembles a condensed version of a Class I like Montana Rail Link and the Paducah & Louisville Railway have used these 4,000-horsepower locomotives on big trains, steep grades, or both while saving fuel.
Like time itself, progress is undefeated. As Chris Guss noted, "a motive power renaissance is occurring at short lines and regionals across the country." Just like before, it's a matter of asking, when will these common shortline diesel locomotives in North America no longer be common? How much longer will they ultimately last? What will be the future five to take their place? Are there others which should make the list? Let us know what you think.