Six axle comfort cabs on shortlines: Comfort cabs took North America by storm in the late 1980s with the introduction of the design on EMDs' SD60M and GE's C40-8W. While Canadian operators had been using the design since the early 1970s on both four and six-axle locomotives, it wasn't until the SD60M and C40-8W arrived that the new standard for six-axle cab design would sweep the industry like wildfire for decades to come.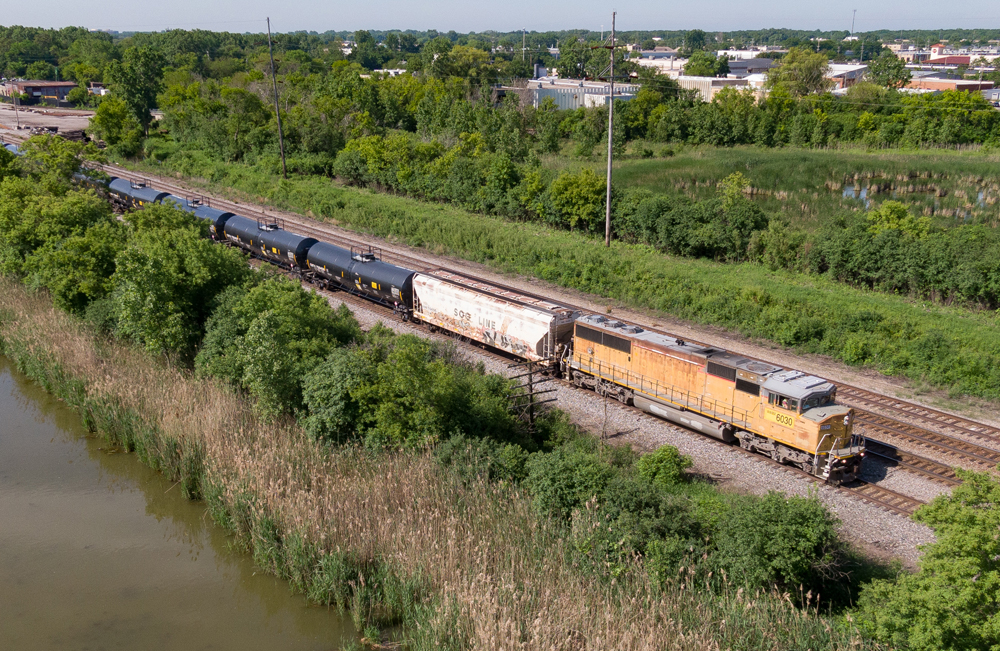 Over the years, a number of smaller railroads would order six-axle comfort cab locomotives new such as Iowa Interstate, Montana Rail Link, Ontario Northland, Cartier and Quebec North Shore & Labrador, but the second-hand market saw relatively few of these due to the Class One railroads still holding onto the majority of their purchases. The Class I trend of AC traction, distributed power and Precision Scheduled Railroading in the past several decades have made many of these original comfort cab fleets expendable and have been trickling down to the second-hand market with more frequency. Gone are the days where regionals and short lines were exclusively standard cab domains, with more and more acquiring larger six-axle power, many of which have the comfort cab design.
The following is a list of some of the short line and regional railroads that have six-axle comfort cabs operating on their property as of June 2022.
EMD SD60M
Allegheny Valley Railroad
Austin Western
Buffalo & Pittsburgh
Hudson Bay Railway
Indiana & Ohio
Kansas City Terminal
Ohio Central
South Kansas & Oklahoma
Stillwater Central
Wisconsin & Southern
Yadkin Valley
EMD SD60I
Terminal Railroad Association
EMD SD70M
Central Oregon & Pacific
Lake State Railway
New York, Susquehanna & Western
EMD SD70M-2
Florida Gulf & Atlantic
New Brunswick Southern/Maine Northern/Eastern Maine
Providence & Worcester
Vermont Railway
SD70MAC
Paducah & Louisville
Evansville & Western
San Luis & Rio Grande
EMD SD70ACe
Arkansas & Missouri
Montana Rail Link
North Shore Mining
EMD SD70ACe-P4
Tacoma Rail
EMD SD9043MAC
Indiana Rail Road
GE C40-8W
Pan Am/Berkshire & Eastern
Washington Eastern
GE C44-9W
Arizona & California
GE AC4400CW
Lake Superior & Ishpeming
GE AC6000CW
Western New York & Pennsylvania
GE ES44AC
Iowa Interstate
Savatrans
MK Rail MK50-3
Kyle Railway