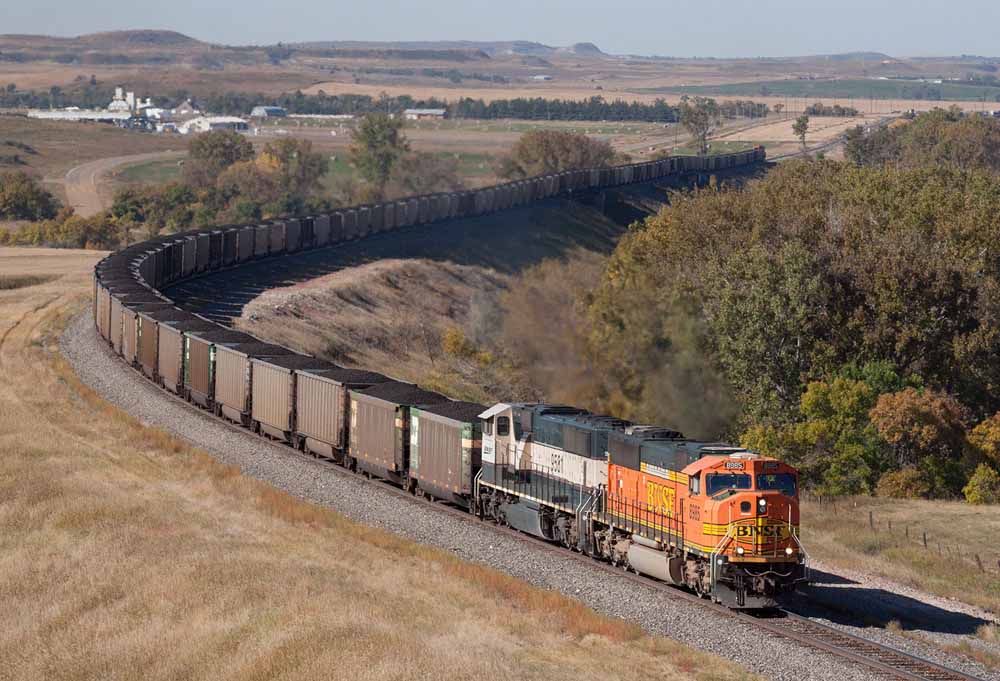 The 1990s were a decade of change for the rail industry. One of the biggest changes was ushered in by the introduction of the EMD SD70MAC diesel locomotive. The transformation of railroad rosters from D.C. traction locomotives to A.C. traction began, and the results have revolutionized railroads big and small.
EMD's SD70MAC was the first production alternating-current traction locomotive to be delivered to a customer when Burlington Northern accepted the first of hundreds of SD70MACs in December 1993. A.C. traction has a number of benefits, such as providing significantly more tractive effort; eliminating minimum continuous speed limitations found on all D.C. traction locomotives; and using traction motors that are more durable in the punishing railroad environment.
EMD began testing six-axle A.C. traction two years earlier, building four SD60MACs for field testing. These would be the only 60-series, six-axle A.C. traction locomotives EMD would produce. Refinements between the SD60MAC and SD70MAC included an enhanced 710 engine that increased the horsepower output from 3,800-horsepower on the SD60MAC to 4,000-horsepower on the production SD70MAC.
The SD70MAC enabled Burlington Northern to reduce the number of locomotives assigned to each coal train and/or lengthen the trains due to the locomotive's additional pulling ability.
EMD would end up producing more than 1,000 SD70MACs before regular production ended in late 2004, although a handful were built for Alaska Railroad in 2007. First purchaser Burlington Northern and later BNSF would end up owning the majority of the SD70MACs produced for North American service at 786. Conrail, CSX Transportation, Transportación Ferroviaria Mexicana, and Alaska Railroad round out the list of original owners in North America.
As of early 2021, SD70MACs can still be found on class I railroad rosters, short lines and regionals, and even in industrial service. Small groups of SD70MACs have been upgraded by BNSF and CSX to SD70MACes by eliminating outdated A.C. inverters in an attempt to give the locomotives additional years pulling tonnage.
SD70MAC locomotives were featured in the May 1994 issue of Trains.