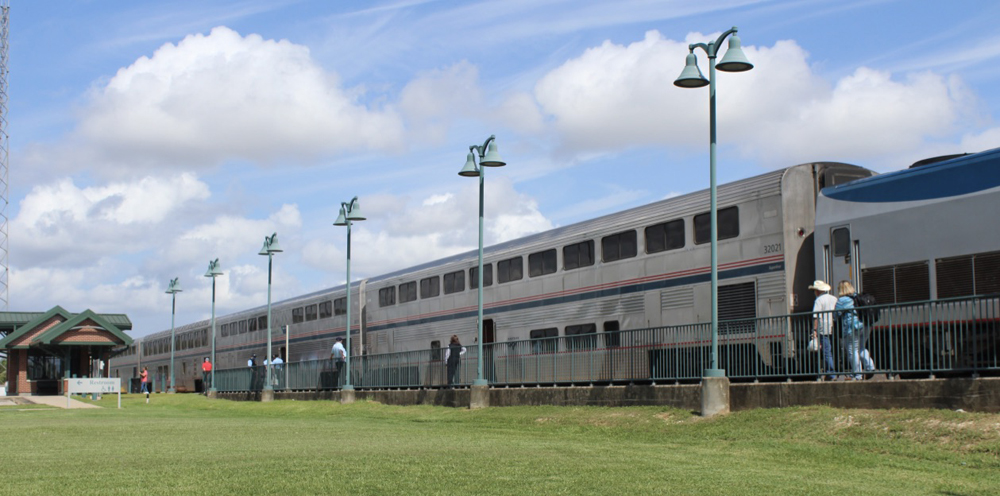 ---
Amtrak cited the COVID-19 pandemic as justification in October 2020 when it cut most long-distance train frequencies to triweekly, furloughed employees, and began sidelining cars and locomotives.
But in 2021, as the market began signaling the services it sought — with business and commuter travel languishing while shorter consists on national-network trains continued to sell out. — management did not react. The cost-focused maintenance, training, and employment plan was never adjusted.
The $1.018 billion of additional funding provided to Amtrak in 2020's CARES Act, and subsequent congressional appropriations, were intended, as then-Federal Railroad Administrator Ron Batory said, to "help ensure that Amtrak is able to quickly return to service supporting both the public's transportation mobility needs, and America's economic recovery from the COVID-19 public health emergency."
Yet when plans were announced in March to resume daily long-distance service at the end of May, just as vaccine availability made passengers more comfortable with travel, Amtrak moved in the other direction for the traditionally busy summer season:
— Single-level Eastern trains from New York to Florida, New Orleans, and Chicago mostly operated with only two coaches.
— The Superliner-equipped Chicago-Washington Capitol Limited and Chicago-San Antonio, Tex., Texas Eagle lost their passenger-friendly Sightseer lounges, and were also reduced to two coaches.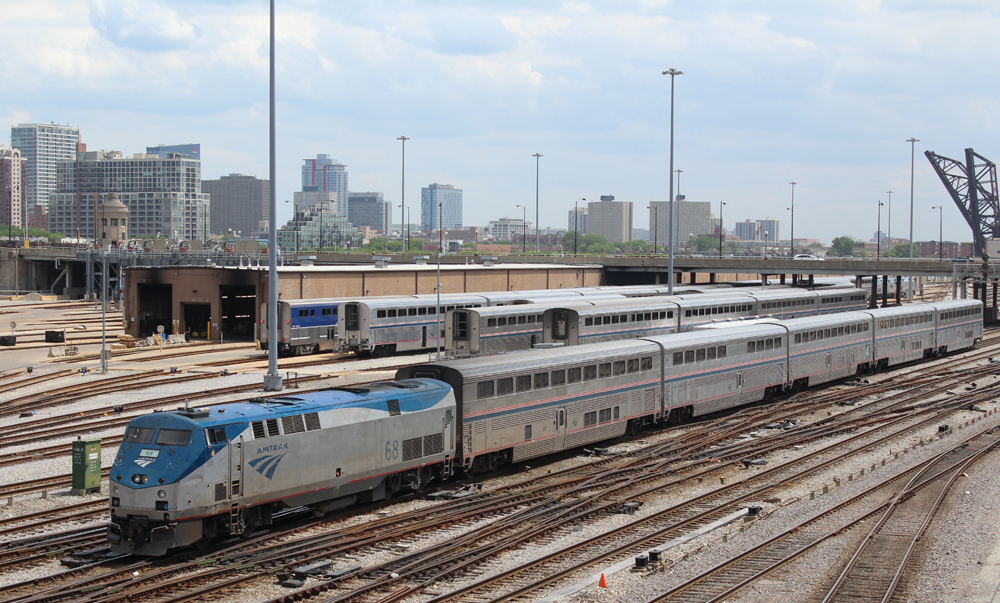 — Second and third sleeping cars or transition sleepers remained sidelined on Western trains. In the East, Amtrak did not expand consists with its 25 new Viewliner II sleeping cars, although demand for private rooms surged. Even Auto Train, which benefited from exorbitant rental car prices, was slimmed down and suffered repeated sellouts.
A Trains survey counted 66 cars "missing" from Superliner-equipped trains, excluding Auto Train, compared to pre-pandemic consists [see "Coming back — Amtrak's steps (and missteps) to recover from pandemic," November 2021 Trains].
With sufficient capacity, lower prices can attract more revenue where travel demand is elastic. At a Nov. 9 hearing, company President Stephen Gardner told Congress that during 2021, Amtrak attracted 500,000 riders who had never ridden one of its trains before. In the Northeast Corridor, there were enough departures and space on trains to lure new clientele with lower fares. This was not possible on long-distance trains with two coaches and one sleeping car; unless cars are added, keeping prices high for limited inventory is a prudent decision.
That's exactly what happened. Amtrak recently released results for the fiscal year ending on Sept. 30, 2021, without revealing route-by-route revenue statistics. But Trains News Wire had obtained those results, which showed that, compared to fiscal 2019, fares per rider in 2021 dropped 26% in the Northeast Corridor. They were up 36% for passengers riding long-distance trains.
Despite carrying about half as many travelers as Acela and Northeast Regional, Amtrak's interregional trains nearly achieved comparable revenue ($330.7 million for long distance versus $343.0 million for the Northeast Corridor). If more cars and locomotives had been available to address demand, there is no question the long-distance group could have raked in many more dollars.
A significant part of the problem, of course, is that onboard staff and mechanical craftsmen left the company at the beginning of the pandemic and following the triweekly cutbacks. Rather than return to their old jobs, many of these employees went elsewhere, taking with them the institutional knowledge and training they had gained.
Additional News Wire reading:
 "Analysis: Coach sellouts hinder Amtrak long distance travelers," Jan. 4, 2021.
"Analysis: Coach sellouts, high sleeper prices continue on Amtrak's long-distance network," April 15, 2021.
"Analysis: Amtrak fiscal 2021 results favor longer routes," Oct. 11, 2021
Coming Dec. 26: Top Ten stories Nos. 7 and 8