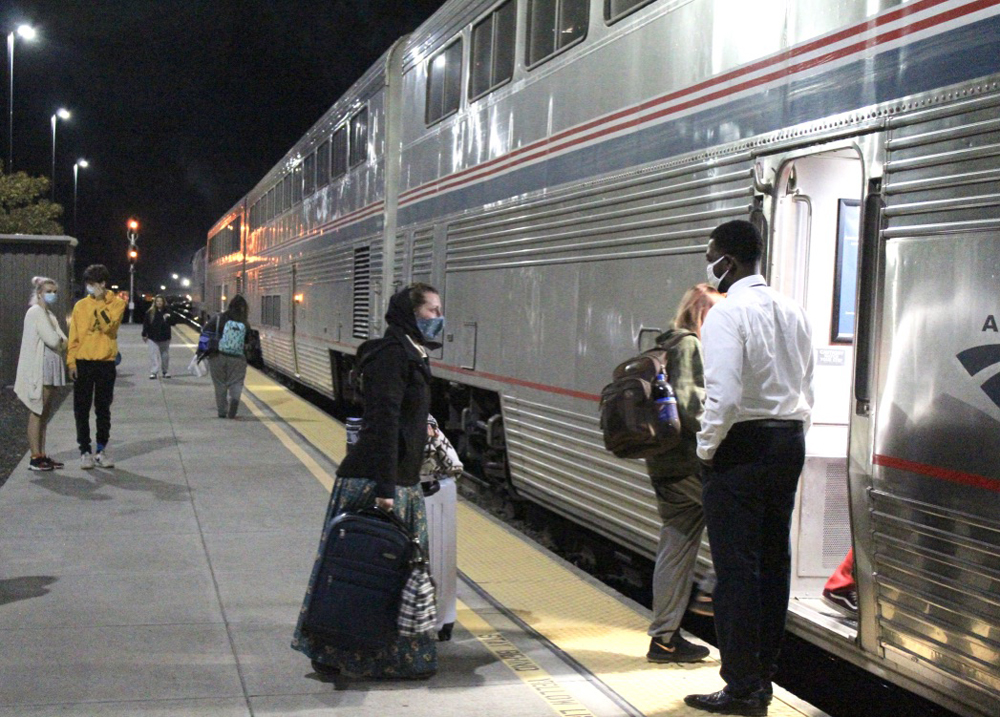 CHICAGO — Amtrak's announcement that it will lift capacity restrictions on coach seating can't come soon enough for long-distance train passengers. They continue to face limited availability at the highest "flexible" fares, or outright sellouts on many routes, because otherwise-idle equipment has not been added to service with consistently strong patronage since triweekly operation began last October.
The capacity limits, imposed last year as part of COVID-19 pandemic measures, will end May 24 [see "Digest: Amtrak to end 50% limit on seat sales in May," Trains News Wire, April 5, 2021].
Meanwhile, hefty prices for sleeping car rooms are extending into summer to meet demand, already strong on many routes.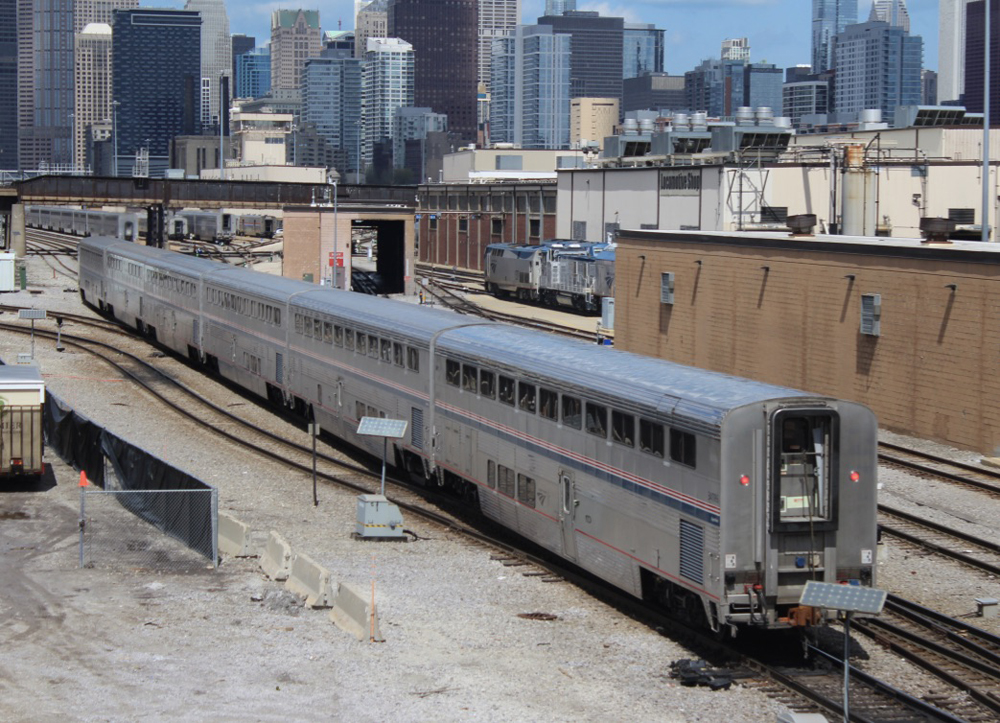 An ongoing Trains News Wire review of availability and pricing throughout the Amtrak network finds coach seats were sold out on the Texas Eagle arriving into Chicago last Monday on three segments: Dallas to Mineola, Texas; Little Rock to St. Louis; and Bloomington-Normal, Ill., to Chicago. This is not unusual, as its westbound counterpart had no seats available leaving Chicago for Dallas between March 30 and April 13, and is now sold out in coach until April 20.
Similarly, eastbound Capitol Limited coach seats have been unavailable at any price upon departure from mid-March through April 12. Amtrak's website shows all the train's coach and sleeper space sold out from Chicago through April 22. Coach is at 45% of capacity after that until May 1 — while the 50% capacity cap remains in effect.
Heavy demand for private rooms on many routes has prompted Amtrak to charge the highest fares that passengers will pay. But the westbound California Zephyr leaving Chicago on April 5 still had four roomettes priced at $1,052 each and three bedrooms at $1,825 each for anyone traveling to Emeryville, Calif.
"Pricing is not a precise science; it's hard to judge public demand," says Dr. Bill Pollard, the Little Rock., Ark., dentist who managed Texas Eagle sleeping car inventory every night without pay for 18 years until Amtrak president Richard Anderson ended his voluntary involvement three years ago.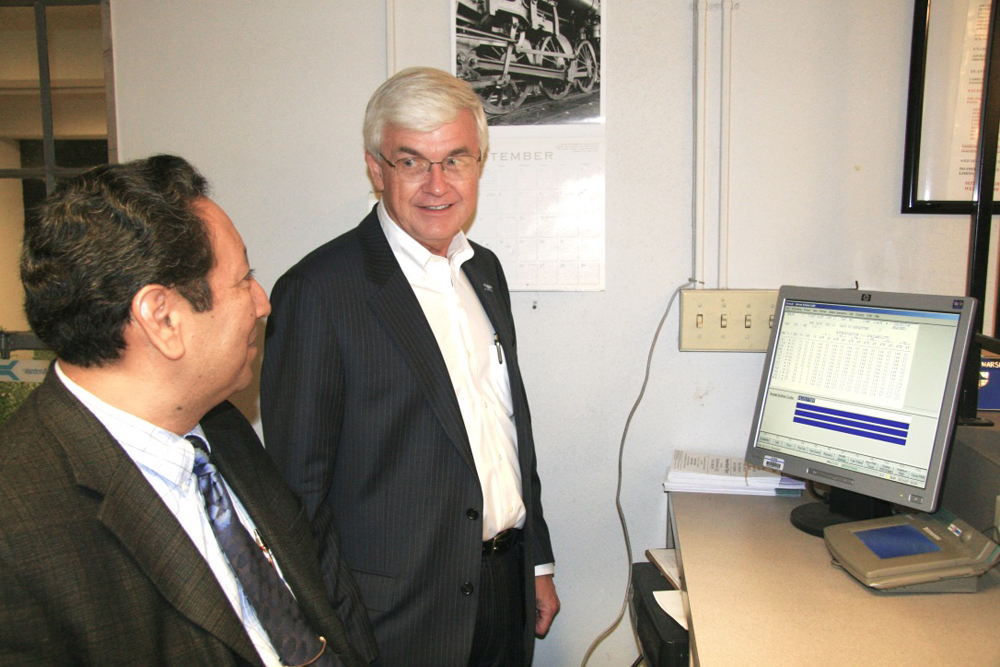 "That said, having that much space available on the day of departure is pure and simple incompetence," Pollard tells News Wire, when asked about the procedures he developed. "On the other hand, if there are enough people who can fill up the car each trip at those rates, that's a good business decision. Elasticity of demand [the price potential passengers are willing to pay] varies by everything: route, season, and day of the week."
Pollard isn't sure if the functionality has changed. "It was a cumbersome, old system," he says, "but it could be programmed to alert revenue managers about either oversell or undersell anomalies well in advance, so pricing adjustments can be made. Once the wheels are rolling, it's a perishable commodity; the fruit is rotting on the shelf."
Roger Harris, Amtrak's executive vice president and chief marketing and revenue officer, recently admitted to Trains News Wire, "The current [booking] system is not all it can be. I try to sell a Chicago-Emeryville bedroom and at the same time am trying to sell Chicago-Omaha, and those price differences are huge."
Compared to airline pricing systems, Harris says, "what we have at Amtrak is a much sparser bucket [fare level] structure, so we are working on some modifications. We have a new leader in the pricing and revenue management area and one of their top priorities is making the situation better."
Over the next month, equipment will have to be positioned for the phased re-introduction of daily service [see "As Amtrak restores long-distance service, best prices are on 'new' dates," Trains News Wire, March 11, 2021]. Because of this, coach seat availability may not improve until the capacity constraints are lifted in late May. And anyone planning to book sleeping car space through the summer is still likely to find the lowest prices on departure dates that were not shown until daily service restoration was announced in March.
Even so, a recent spot check of Chicago-Seattle sleeper fares on the Empire Builder from June 25 to July 19 reveals roomette prices ranging from $651 to $1,074 and bedrooms from $1,259 to $2,314. However, all bedrooms were sold out on nine of the 14 days sampled.
Through this Friday, April 16, Amtrak is offering a companion roomette sale for travel between June 1 and September 30, in which two people can share a roomette by paying only one rail fare. Full details are available here.