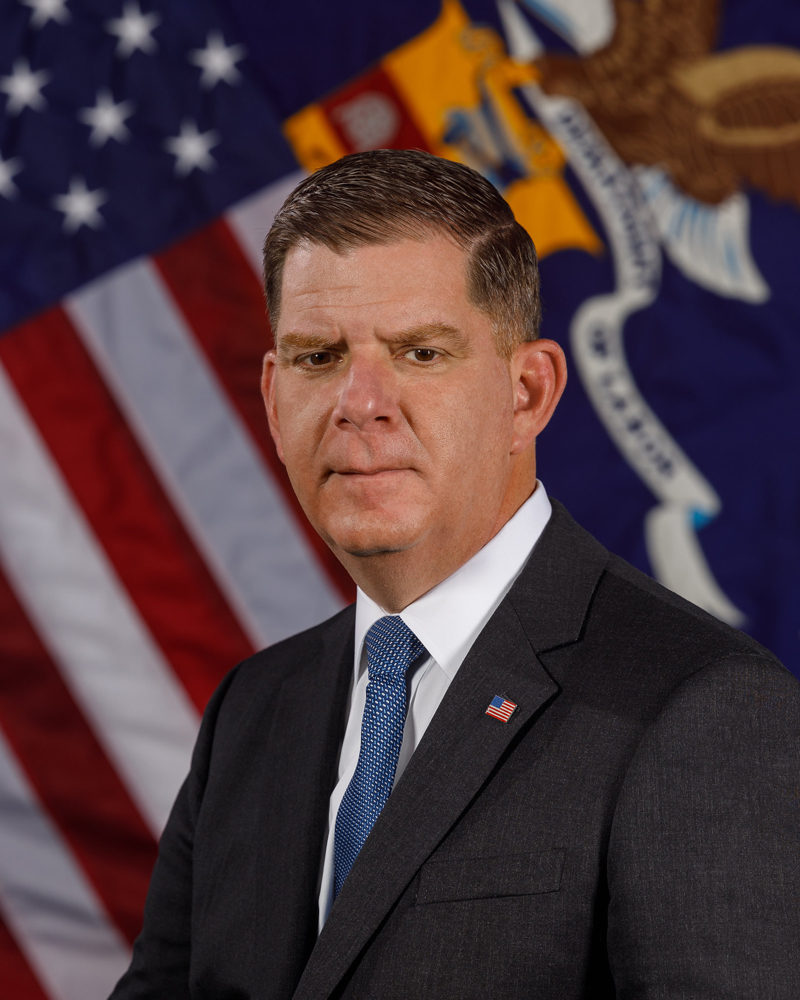 WASHINGTON — In an effort to avert a potential national rail strike, U.S. Labor Secretary Marty Walsh was part of a Wednesday session at the National Mediation Board involving the organization representing railroads in national contract negotiations, as well as eight unions that have not yet reached tentative contract agreements, Politico reports.
Negotiators from the two sides are slated to again meet with the Mediation Board today (Thursday, Sept. 8) and Friday in an effort to avert a strike or lockout on Sept. 16, when the current 30-day cooling off period ends. That period for negotiation began when the Presidential Emergency Board appointed by President Joe Biden issued its recommendations for settling the long-running contract dispute in August [see "Presidential Emergency Board issues rail contract recommendations …," Trains News Wire, Aug. 16, 2022].
Five unions have announced tentative agreements based on the PEB recommendations, most recently the International Brotherhood of Electrical Workers and American Train Dispatchers Association [see "Two more unions reach tentative agreements …," Trains News Wire, Sept. 3, 2022]. The Politico report says other unions have reached agreements that have not been announced, citing "a person familiar with the conversations," but that unions representing engineers and conductors still see major issues and railroads are not budging.
In a Labor Day statement, Brotherhood of Locomotive Engineers and Trainmen President Dennis Pierce and SMART-TD President Jeremy Ferguson said railroads expect Congress to act in the event of a strike or lockout, citing comments last week from Union Pacific CEO Lance Fritz [see "UP CEO expects Congress to intervene …," News Wire, Aug. 29, 2022].
Pierce and Ferguson also made it clear the tentative agreements reached by other unions have little bearing on their position in the ongoing negotiations, saying their members have "borne the brunt of inept crew management, life-changing attendance policies, and working conditions over the past years that are making it all but impossible for rail carriers to hire and retain operating employees. As such, BLET and SMART-TD members are situated differently at this stage of the negotiations than the members of most other rail unions."
A recent online survey of rail workers found strong support for a strike [see "And the survey says …," News Wire, Aug. 31, 2022]. Pierce and Ferguson acknowledged rank-and-file support for a strike, but said "it should not take a job action to reach an agreement" and called on Congress to stay out of the dispute. "If you do," they wrote, "we are confident that the rail carriers will move from their current positions and settle with their employees in a fashion that could be ratified."