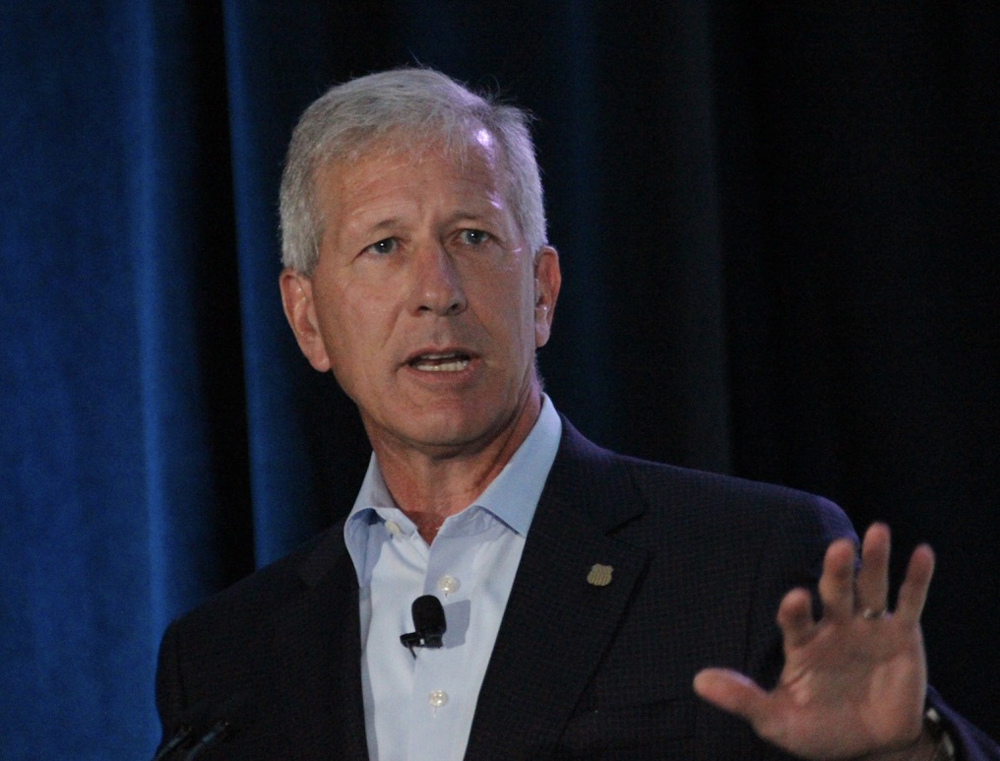 ---
DENVER — Union Pacific CEO Lance Fritz said Monday he believes railroads and unions will begin to reach agreements on new labor contracts, but that he is also "confident" that Congress will intervene if the ongoing labor dispute reaches the point of a strike or a lockout.
Fritz, in a brief address to the American Railway Engineering and Maintenance-of-Way Association Annual Conference, noted that the two sides are 10 days into the 30-day cooling-off period triggered when the Presidential Emergency Board released its recommendations for settling the long-running negotiations [see "Presidential Emergency Board issues rail contract recommendations …," Trains News Wire, Aug. 16, 2022].
"If we get to the very tail end, there is a chance that anyone who hasn't signed an agreement that isn't going out for ratification can strike or we can lock out. I would prefer that not to happen," Fritz said. "If that were to happen, I'm confident that Congress would step in."
Congressional intervention, he said, could take four forms. "They could extend the cooling-off period and force us back to negotiation; they could impose the recommended settlement by the PEB, or they could create their own [settlement]. Or they could send us into binding arbitration.
"So they can do anything they want to get a deal. I'm confident that if we don't reach agreement with every union, Congress will step in quickly and will probably impose either binding arbitration or the recommendations of the PEB."
Those comments came at the end of an address in which Fritz provided an overview of the railroad's current operations, its capital spending plans, and its environmental, social, and governance efforts.
"From the middle of April until now, we've been in recovery mode," Fritz said of the operations issues, which have widespread among the largest Class I railroads. He offered a few statistics to show the state of that recovery: freight car miles per day has risen from 178 to 193 ("it needs to be about 205-plus," he said); and car inventory dropped from 202,000 to 183,000 prior to July 4 holiday; it's now at 195,000.
Bulk-commodity issues are also improving, he said.
"We got into a little trouble with our grain shuttles; we weren't satisfying demand in coal. We still aren't, in a pure sense," he said. "But our shuttle times are improving and we're adding more equipment into the network as the month has gone by, so that's improving pretty dramatically."