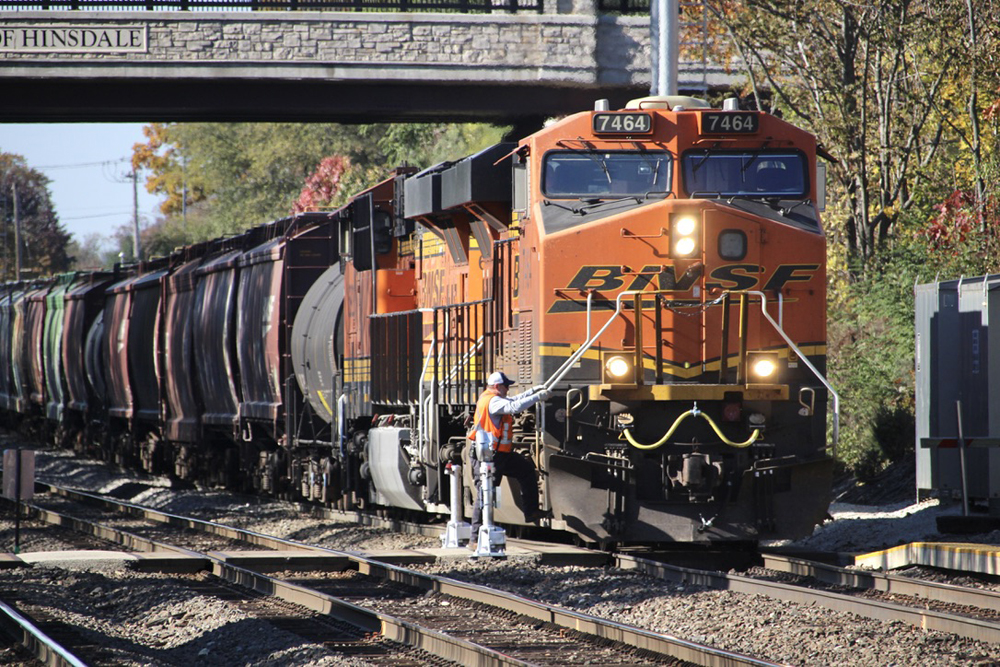 ---
WASHINGTON — The Presidential Emergency Board charged with making recommendations to resolve the longstanding contract differences between the U.S. Class I railroads and their unionized workforce today submitted its report to the White House, railroads, and organized labor.
The board recommended a 22% wage increase, along with $5,000 in service recognition bonus payments, over the five-year life of the contract retroactive to Jan. 1, 2020. That was below the 28% increase the unions sought, but above the railroads' 16% proposed wage hike.
The railroads and unions are $9 billion apart in their wage proposals, the board noted in its report, which was shared with Trains News Wire prior to its release.
The board also recommended what it called "modest improvements" in the existing health and welfare benefits package, and no reductions in benefits or a shift in cost-sharing, aside from the uncapping of a previously agreed to 15% employee contribution per month.
Regarding engineer and conductor scheduling, the board asked the railroads and unions to further negotiate. If no agreement can be reached, the board recommends the matter be referred to binding arbitration.
"The Board hopes that this may prove to be a 'win-win' in which the Carriers obtain a more efficient and reliable system for manning the locomotives, with both operational benefits and cost savings, and employees will obtain preferred schedules with more control over their personal lives when not otherwise scheduled," the report says.
The board recommended that the railroads withdraw their proposal to shift conductors out of the locomotive cab and into ground-based positions in territory protected by positive train control. The crew consist issue, the board said, should be negotiated at the local level, not the national level.
"These local negotiations are currently in mediation under the direction of the [National Mediation Board], and we expect that statutory process to continue its course," the board said in its 119-page report.
The board's report triggers a second 30-day cooling off period between the railroads — including BNSF Railway, CSX Transportation, Kansas City Southern, Norfolk Southern, and Union Pacific — and the unions.
The recommendations from previous emergency boards have led to settlement of contract disputes.
The National Carriers Conference Committee, which negotiates on behalf of the railroads, and the unions' Coordinated Bargaining Coalition failed to reach a settlement during mediation. That prompted the appointment of the Presidential Emergency Board, which had 30 days beginning July 18 to investigate the dispute and make recommendations for a settlement. After that, there is a 30-day cooling off period for two sides to try to reach an agreement based on those recommendations.
Few believe a strike is likely. But few were willing to rule out the possibility of the first railroad strike since a machinists' union walkout on CSX Transportation prompted a two-day nationwide lockout in 1992. Congress quickly intervened then and is expected to do the same in the event of a strike this year.