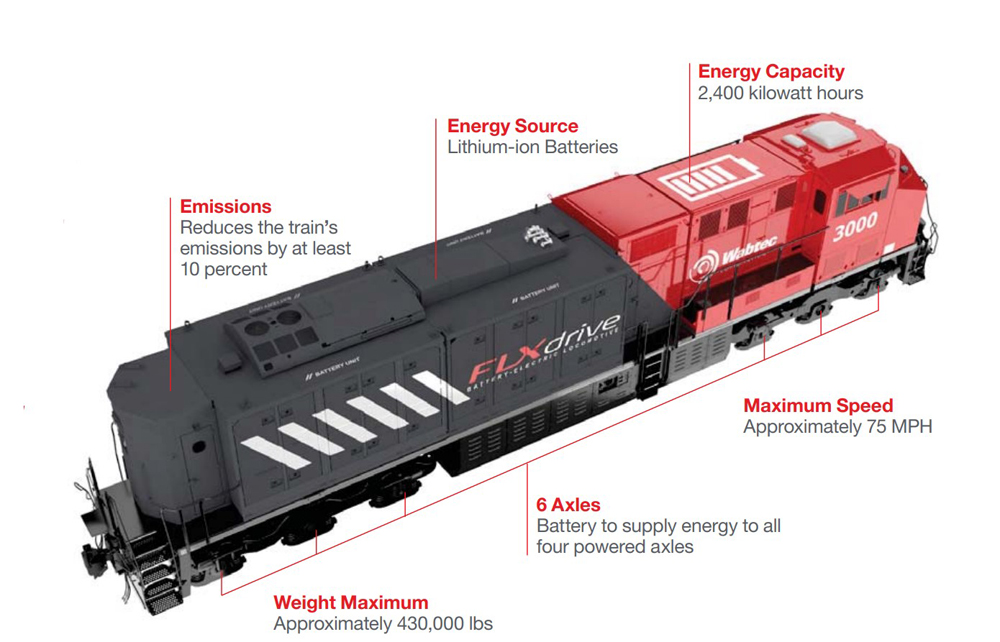 ---
FORT WORTH, Texas — Railroading's path is clearly heading away from the diesel-electric locomotive, the builders of those locomotives agree.
Where that path leads is far less clear, representatives of Alstom, Progress Rail, Siemens, and Wabtec said in a discussion at last week's Railway Supply Institute Conference. Battery power, hydrogen, and hybrids of all sorts all have a chance to play a role, but what those roles will be, it's too soon to know.
Michael Cleary of Alstom sales and business development compares the way forward to the "spaghetti diagram" of a hurricane forecast: "There's all these divergent paths of where everything is going to end up, but with more time and data, it starts to converge.
"I think we're going to get to the common theme of what it's going to look like in this industry, but it's just going to take us a while."
Venu Madala, Wabtec group vice president, product management, discussed the FLXdrive battery-electric tests conducted in 2021 with BNSF see and said they should that a unit with greater energy storage capability than the demonstrator's 2.4 Megawatt-hours could have achieved 25% to 30% fuel savings. [See "Wabtec says next generation of battery-electric …," Trains News Wire, May 17, 2021]. Wabtec is now working on an 8 MwH road unit.
"So the operations demonstrate that the fuel savings are there, which make economic sense along with getting the sustainable solutions," Madala said. "Because without economics, it's going to be a hard option for railroads, and that's what we're focused on, to make it palatable for the customers."
In keeping with Cleary's concept of different paths, Madala believes there will be no one sustainable motive-power solution for everyone.
"Everybody is going to have a very unique fleet, and they're going to have very unique requirements from their fleet strategy perspective. And our goal is that we're going to be able to help each customer uniquely by having solutions available in different areas."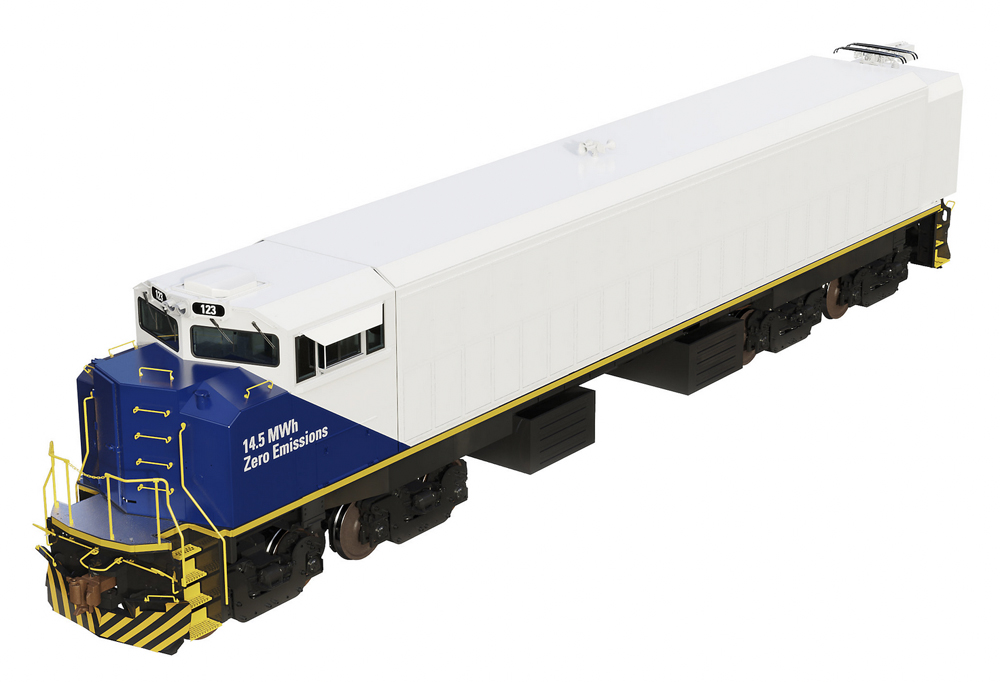 Hydrogen is also likely to be among that mix of solutions. Progress Rail, which also has battery locomotives on the way, is working with BNSF and fuel company Chevron on one of several hydrogen fuel-cell locomotive projects [see "BNSF to join Caterpillar, Chevron in hydrogen fuel-cell project," News Wire, Dec. 14, 2021]. Michael Cleveland, Progress' director of advanced energy, touched on how much there is to learn about an all-new technology.
"The promise of only water coming out your tail pipe is really impressive," Cleveland says. "But being able to understand, how do you get fuel to it? What are the fueling times look like? What are the differences in the piping, and the behavior, and the response curves of fuel cells? That's all new stuff for us …
"For some of us, this would be very daunting … On the other side of it, it's a very exciting technical challenge. And looking at the faces I see around the room, I think more of us are excited about the technical challenge."
Peter Tuschinski, vice president of rolling stock portfolio and product strategy for Siemens Mobility's Rolling Stock Division, notes his company is already working on partial-zero-emission passenger solutions for the U.S. Amtrak equipment ordered in 2021 will use the company's Charger diesel-electric in tandem with a pantograph-equipped coach that would allow the train to operate in electrified and non-electrified territory [see "Siemens optimistic about US passenger market," News Wire, Sept. 24, 2022]. It is working on a similar solution with a battery-equipped coach that would allow short-range operations in areas such as tunnels leading into stations or urban city centers.
Battery technology is such, Tuschinski says, that zero-emission commuter operations are already possible; zero-emission intercity service will likely require hydrogen power. Even then, for a range more than about 150 miles, locomotives will likely require hydrogen tenders.
Sean Cronin, Metra's senior director of mechanical capital projects, provided a customer's perspective on the emerging technologies. Metra is involved in a project with Progress Rail to convert at least three of its diesels to battery power [see "Metra board approves deal …," News Wire, Aug. 18, 2022] and is looking to purchase an electric switch engine.
"We need to get real-world data about what these new technologies do in our environments," Cronin says. Safety, reliability, and costs — both to operate and maintain — will determine Metra's ability to embrace the new choices.
"It's the initial cost of the rolling stock. It's the cost of the infrastructure, fueling and in the shops we maintain and in the depots. … We have to have a vision of the future, what the costs are going to be of this new fuel or power source we're going to use. And then last, it's the cost of the maintenance. We've all maintained diesel locomotives for a long time; we know how much it costs. But with some of these new technologies, how much does it cost, on both a 92-day and 184-day maintenance cycle, and on an overhaul cycle, for where I need to move capital to maintain these new pieces of rolling stock. …
"This is a new journey. I think we're pretty open to the new technologies, but it's got to work in the services that we provide, and the first thing we have to think of is that it has to work for our passengers."