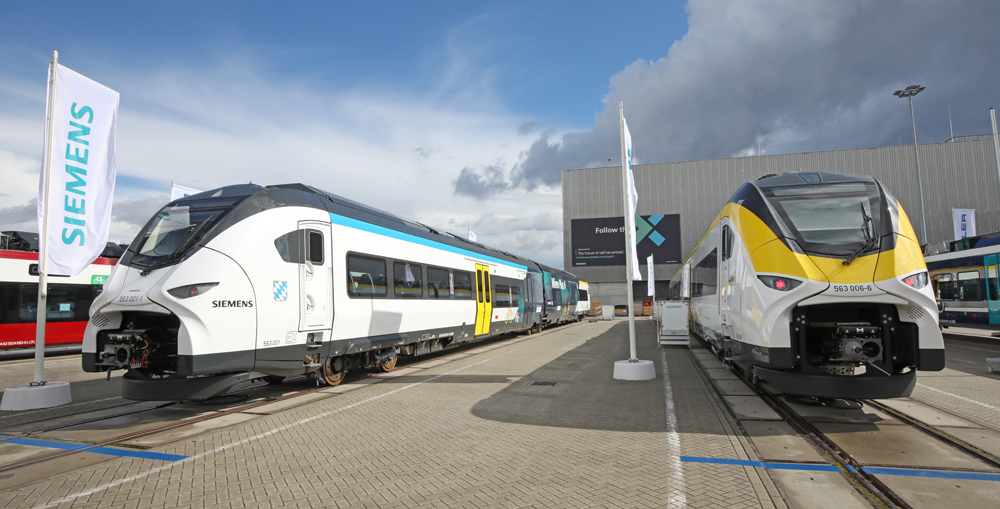 ---
BERLIN — The prospects for a number of transformative passenger projects, as well as the potential for more rail electrification, have the CEO of Siemens Mobility in North America upbeat as he considers his company's future.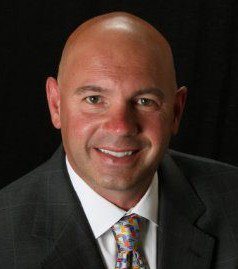 Marc Buncher heads a company that has grown rapidly in North America, with its Sacramento, Calif., manufacturing site employing about 2,500 people, up from 800 less than a decade ago, with another 1,500 people nationwide, mostly in signal plants and software centers in Kentucky, New York, and Pennsylvania.
In an exclusive Trains News Wire interview at the InnoTrans trade show, Buncher discussed the need for more and better passenger rail service in the U.S., expressing enthusiasm in particular for the California High Speed Rail project and Brightline, both in Florida and in the Southwest, where Brightline West plans to link Las Vegas, Nev., and the Los Angeles region.
Buncher is clear that when one or more of these projects allow people to see how fast and pleasant the journey by train can be, then more people will want to travel. He sees the early experience of Brightline in Florida as showing this; by offering a high level of overall service (such as connecting ground transport, and modern stations with first-class lounges), Brightline has established a brand that is more than just a train company.
New passenger equipment
In talking about Siemens' large equipment orders from Amtrak and Via Rail Canada, Buncher notes substantial passenger investment is underway even before any purchases have been made related to the $105 billion U.S. infrastructure bill. He hopes the first orders resulting from that funding will be placed soon, possibly later this year.
While the Amtrak rolling stock ordered in 2021 will primarily be designed to work with Siemens' Charger diesel locomotives, it will feature electric traction equipment. Some of the push-pull Venture trainsets will have what Siemens is calling an Auxiliary Power Vehicle immediately next to the diesel. This will be equipped with a pantograph and/or batteries, which will enable the train to operate using either overhead power, where available, or the onboard batteries, to power the traction motors of the Charger diesels through wired connections, even if the diesel engine is switched off. This would enable operation in places where diesel power is not permitted or is undesirable, such as in tunnels or certain stations.
Buncher believes more passenger rail electrification is likely and suggests the Pacific Northwest and California are possible locations, despite this week's announcement that California will purchase Stadler-made hydrogen fuel-cell trainsets [see "Stadler unveils first hydrogen train …," Trains News Wire, Sept. 21, 2022]. And he confirms Siemens will offer high speed rail operators in California an upgraded and US-compliant version of the Velaro trains sold widely in Europe and currently being delivered in Germany. To make high speed rail an operational possibility, advanced in-cab signalling will be required; Buncher says an American version of the European Train Control System — which Siemens sells globally — would be the ideal solution. He adds it would need to be made compliant with U.S. standards and ensure the software was produced in the United States.
New digitally enabled grade crossings
Siemens is also heavily involved in the North American signalling market, with factories in Pittsburgh and Kentucky, and the company brought its latest version of the ubiquous grade-crossing gate system across the Atlantic to InnoTrans.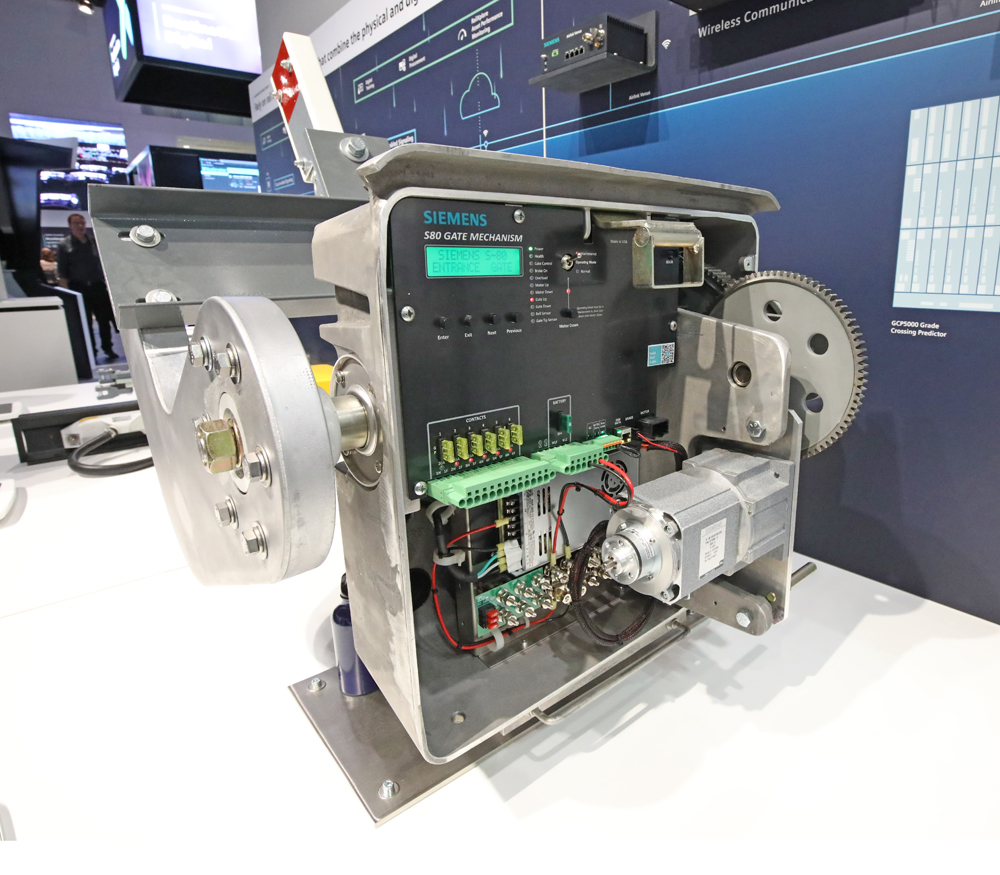 Seemingly small parts of the overall rail system like this actually make up a lot of the industry expenditures and grade crossings are in use around the world, which explains the decision to exhibit it several thousand miles away from its home. The work involved in designing and testing it is no less detailed than that for new rolling stock.
Called the S80, the new version of the familiar grade crossing gate mechanism — the existing model is the S60 — is designed to operate longer and with far less maintenance before needing repair or replacement. Existing crossing gates can operate around 500,000 times before the entire mechanism needs replacing, but the S80 can double that. Using a brushless DC electric motor and a gear mechanism that is lubricated for its entire service life when built, the new gate is cheaper to use and maintain. A smart design means it raises and lowers the gate with a soft start and soft finish, removing the shuddering which can contribute to wear and tear. Siemens engineers believe this will help the new design work 40% longer without repairs.
The S80 has been tested on three Class I railroads in the U.S. and Canada over three years, in areas Buncher says deliberately included "the four seasons" and a variety of routes. As with almost everything in the modern rail industry, the new equipment is "digital," with internal displays showing status for equipment maintainers; for extreme winter weather, it has been designed to be worked on by maintainers while wearing gloves. Longer term, it is Bluetooth equipped, meaning it can be inspected and maintained remotely. In future this could remove the need for wires from the adjacent signal bungalow.
New trains on display
As a German-based company, Siemens not surprisingly is showing off new equipment at InnoTrans. Three of the company's Vectron-series locos are on hand: a 230 kilometer-per-hour (143-mph) passenger electric; a dual-mode electric/diesel; and the latest iteration of the design, a dual mode electric/diesel being built for German freight company DB Cargo to replace older switchers and line-haul locomotives.
Also on display are two versions of Siemens' European Mireo EMU, both hybrids: one is battery-equipped, while the other is equipped with hydrogen fuel cells instead of a pantograph, but also uses batteries to store energy. While Siemens will over both battery and hydrogen-powered trains in North America, Buncher says it will be done using different designs, not the European Mireo.