---
CHICAGO — More than a year after requesting proposals for the project, Metra's board of directors has approved a plan to convert at least three of its oldest F40PH-3 locomotives, and as many as six, to battery power.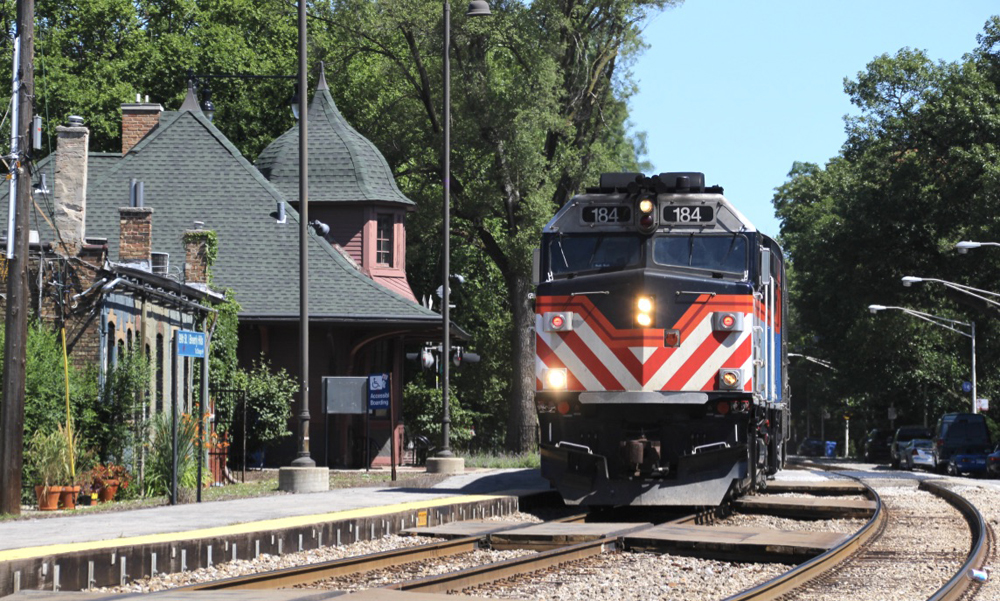 Progress Rail will perform the conversions at its Patterson, Ga., facility, with delivery of the initial order of three locomotives expected to take about 3½ years. There are also options for three more locomotives; total cost of the six-locomotive order is $34.6 million.
"This procurement puts Metra on the cutting edge of battery-powered technology and demonstrates our commitment to innovation and cleaner energy," Metra CEO/Executive Director Jim Derwinski said in a press release. "If these locomotives prove themselves, they could play a significant role in our fleet and in our future, and the concept could serve as a template for other railroads to follow."
The request for proposals issued in 2021 requires the locomotives to be compatible with all existing Metra equipment, capable of hauling 11 cars at up to 79 mph, and powering those cars' onboard lighting, heating and cooling, and intercom systems [see "Metra seeks to convert three diesels to battery power," Trains News Wire, April 23, 2021].
The locomotives are expected to have a range of about 150 miles; plans are to test them on Metra's Rock Island District. That line includes the unique Beverly Branch operation, a relatively short, frequent-stop operation (15.7 miles, 15 stations between La Salle Street in downtown Chicago to Vermont Avenue in Blue island) that may be particularly well suited to the testing. The full Rock Island District runs 40 miles to Joliet, Ill. Charging stations, to be designed after the locomotive design is set, will be placed at Metra's 47th Street Yard and outlying locations.
The battery locomotives are one of three initiatives to update Metra's motive-power fleet to address diesel emissions. Others involve plans to purchase six switch engines that met Environmental Protection Agency Tier IV emission standards, and an order for 15 remanufactured EMD SD70MACH locomotives from Progress Rail that will meet Tier 3 standards, with options for 27 others. Those locomotives were ordered in 2019 [see "Update: Metra board approves locomotive purchase …," News Wire, Feb. 20, 2019]; Metra says the first is expected to be delivered this year.