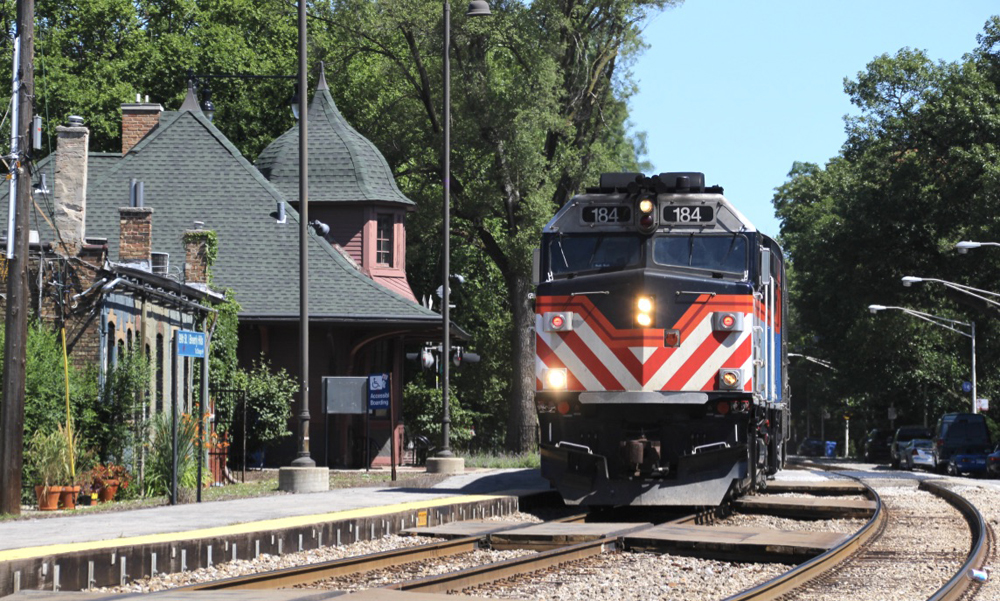 CHICAGO — The Metra board of directors has approved a Request for Proposals to convert three of Metra's F40PH-3 diesels into battery-powered, zero-emission diesels, with the aim of awarding a contract this fall and having the first locomotive delivered 30 months later.

"This proposal could be game-changing," Metra Executive Director/CEO Jim Derwinski said in a press release. "We have been monitoring the development of this technology for several years and believe the time is right to work with the industry and set a path for a brighter and cleaner future. …As we emerge from the fog of this pandemic, we see this as an opportunity to transform Metra, and to become a cleaner partner in the region."
The proposal requires the converted locomotive to be fully compatible with all existing Metra equipment, capable of hauling trains of two to 11 cars at speeds up to 79 mph, operating on any line, and powering the onboard lighting, heating/air conditioning, and intercom systems. Companies responding to the request will have to address questions about operating distance, recharging time, ability to operate in Chicago weather, required supporting infrastructure and other issues.
The locomotives, which may be painted in a green adaptation of the Metra paint scheme to indicate their environmental characteristics, are likely to be tested on the Rock Island District's Beverly Branch, which is relatively short (15.7 miles from the downtown La Salle Street station to Blue Island), although it includes 15 stations in that distance.