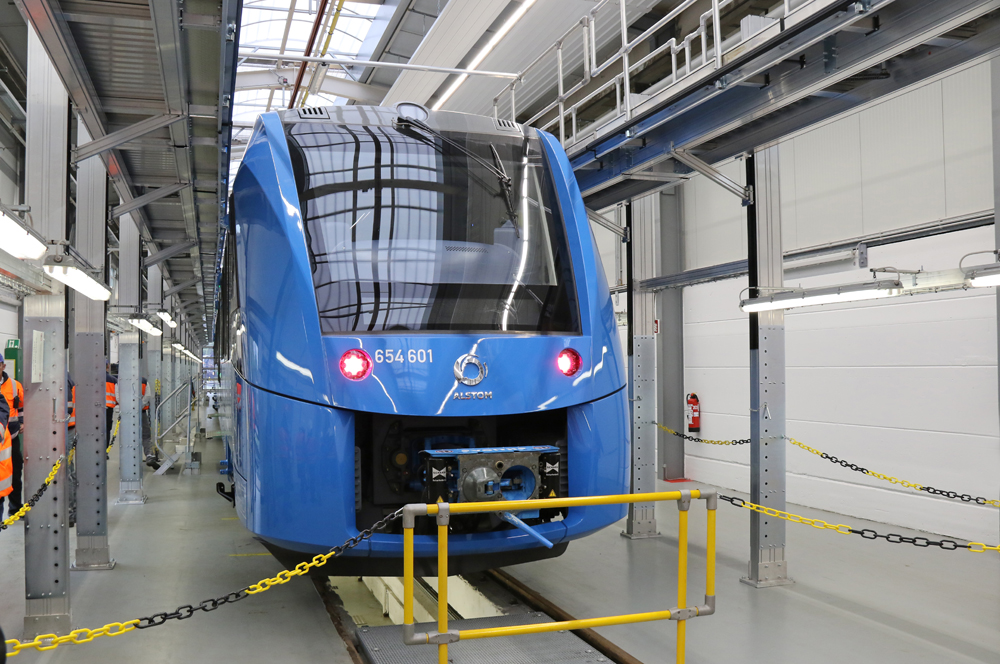 In Europe, a widespread consensus has developed among politicians and national governments that climate change is a real and present danger, and that it is primarily caused by human activity, both historic and now. Addressing this concern could spell major changes for railway activity across the continent.
While much of the historic climate damage from greenhouse‑gas emissions may have been done by coal-fired heavy industry in the 19th and 20th centuries, the scope for change today is largely driven by electricity generation, home heating, and transportation.
Most major European countries, including the biggest economies in Germany, France and the UK, have announced dates after which gas- and diesel-powered cars and small trucks will no longer be sold. Similar restrictions are envisioned for buses, ferries, and rail vehicles.
Common objective, different approaches
The European Union in mid-July announced plans, known as the European Green Deal, to ensure its climate, energy, transport, and taxation policies will reduce net greenhouse gas emissions by at least 55% by 2030 (compared to 1990 levels). But this includes a wide variety of plans and policies across the European countries.
The EU has set the objective of becoming the world's "first climate-neutral continent" by 2050, although this will require non-EU countries in Europe to meet or beat the EU performance. The European Green Deal plans, which target cleaner energy as well as energy conservation, also aim to promote public transit, especially rail.
A third of the previously agreed $2.1 trillion post-pandemic Next Generation EU Recovery Plan will be used to finance the projects. Emissions from transportation represent around a quarter of the total in the EU and these emissions have increased over recent years. The EU is targeting a 90% reduction in transportation-related greenhouse gas emissions by 2050 with electric road vehicles, and electric and battery-electric trains likely to be the main way to do this.
However, there is no single approach amongst the bloc's 27 member countries as to what to prioritize. Some, like Germany, have announced plans to phase out coal-fired electricity plants, having already phased out nuclear power. Others like Poland are heavily reliant on coal for electricity and reluctant to remove it quickly. In both countries the "environmentally friendly" rail network is substantially electrified but currently relies on power generated from burning coal. Wind and solar power are part of the alternative to coal, although alternative sources of domestic energy like hydrogen are also proposed.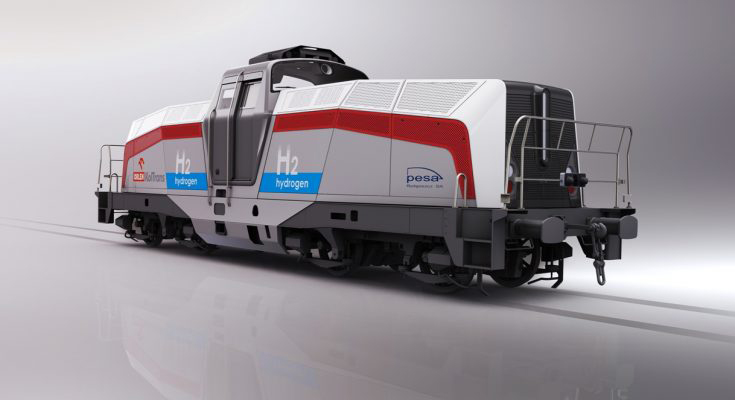 Hydrogen-powered trains such as the Alstom iLINT design have received much publicity in the last five years. Very few are in regular use, although Alstom now has orders for several small fleets in Germany and Siemens is building a hydrogen-powered version of its Mireo EMU. Far more new trains that combine modern lithium-based batteries with traditional EMU technology are on order in EU countries including Germany, France, Italy and Ireland. Multiple European rail manufacturers are also building or planning battery or hydrogen-fueled switchers.
Switching passengers from road to rail
Some EU countries – Austria and Germany being notable examples — are not only trying to remove diesel-powered trains but are also trying to get people out of their cars and on trains, reducing road use (and emissions) in the process.
In Germany a new national regular interval timetable made possible by substantial investment in new rail infrastructure (electrification, high speed lines, tunnels under cities etc) is planned with the aim of doubling rail passenger numbers from 7 to 14 million daily while increasing rail freight's market share from 18% to 25% of all freight transported [see "Germany pans integrated national rail schedule …," Trains News Wire, Dec. 23, 2020].
Germany's federal government has also announced a $12 billion fund to expand passenger rail service by reopening closed routes and expanding light rail/streetcar systems, with the aim of offering better transit options and thus persuading more people to take trains rather than drive. The fund is already oversubscribed by German state governments, despite some of them being less keen than others to add new routes which will require additional operating subsidies. Despite substantial funding for infrastructure investment, some German cities are actually considering reducing public transit service due to budget shortfalls following the pandemic.
In Austria, where public transit in the city of Vienna has been one Euro a day ($1.20) for annual season ticket holders for some time, a new nationwide rail pass has just been launched. As of October, it reduces the cost for travel anywhere in the country to around $4 a day, although a $1,300 annual subscription is required. Neighbouring countries Slovakia and Hungary both already offer free rail travel to seniors, students, and some other low-income people. Reducing fares significantly may increase rail usage and reduce road traffic but it is not free of cost; the rail operators, in all cases, receiving government funds to cover the difference between fare revenue and operating costs.
Britain aiming for more electrification
In Britain, the government has banned the sale of new gas or diesel cars and small trucks as of 2030. It plans to ban all new large diesel trucks by 2040 and remove gas-powered cars from its roads by the same date.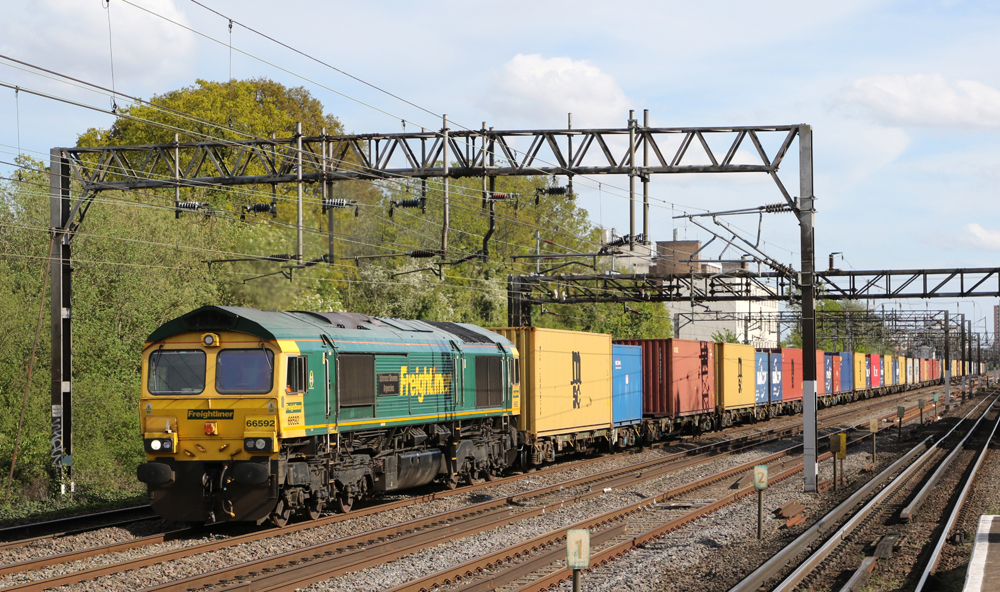 That year has also been mentioned as the date from which all diesel trains would be replaced but this is unlikely to be achieved. In mid-July. the British government published its Transport Decarbonization Plan. It makes clear that increased electrification of existing rail lines is likely to be the main method of replacing diesel trains, pointing out this was a "proven, existing technology." For rail freight, electrification is the only practical current alternative currently to diesel, although trials using treated vegetable oil instead of diesel are underway in the UK and others are planned using bio-gas and hydrogen [see "Genesee & Wyoming to test hydrogen and biogas …," News Wire, July 10, 2021]. While most rail freight in western Europe is electrified, most of it in the UK is currently diesel hauled.
Despite government rhetoric supporting electrification of the main rail network, little new investment in electrifying has been announced in recent years. Even new regional lines, such as the one ultimately connecting Oxford with Cambridge, are not being built with electrification. By contrast, rail lines being rebuilt in Scotland are being electrified from the outset.
While Britain has announced plans for a new national rail company, Great British Railways [see "British government plans major shake-up of rail industry," News Wire, May 26, 2021], there is currently no suggestion of steep cuts in fares, as seen in some parts of Europe, to encourage people to switch from cars. In fact, rail fares increase every year due to government policy, while the tax on gas paid by motorists has remained static for nearly a decade.
Britain is also testing hydrogen power for passenger trains with several prototypes being developed – in all cases remanufacturing old EMU or DMU designs. When Glasgow, Scotland, hosts a United Nations conference on intensifying efforts to address climate change in November, at least one of these should be on display.