10 tips for beginning layout builders: Trains.com has thousands of articles, images, and videos. Here, we've collected 10 links to some of the best stories for people just starting on their layout-building adventure.
1. Learning to use a track template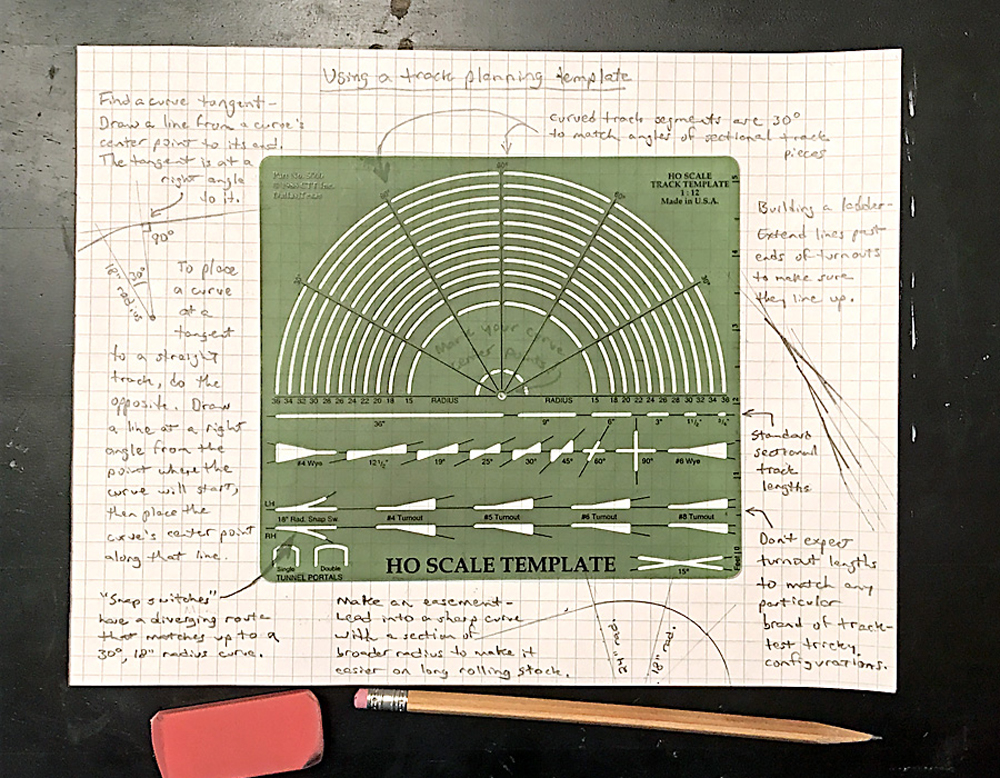 A track-planning template, like the green HO scale one in the photo above, helps you transform your sketchy ideas into a buildable track plan. See article.
2. Model railroad bench tops made easy with foam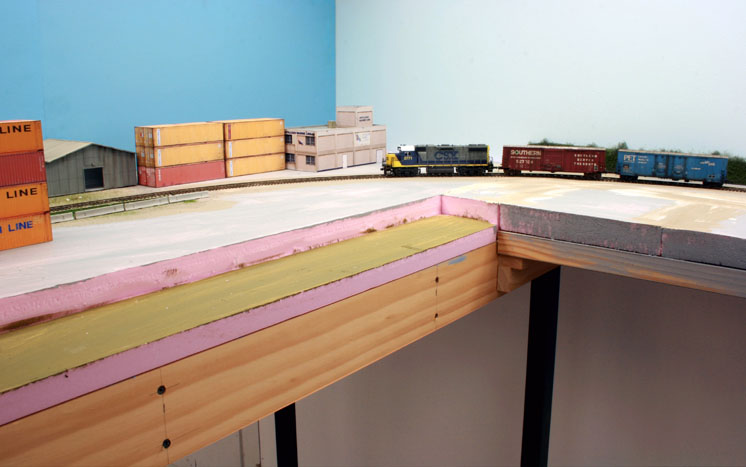 In many situations, extruded-foam insulation board is a viable alternative for bench tops built on either flat surfaces or open grids. With proper support, the rigid foam can easily hold anything a modeler may want on a layout. See article.
3. How to transfer a track plan from paper to model railroad benchwork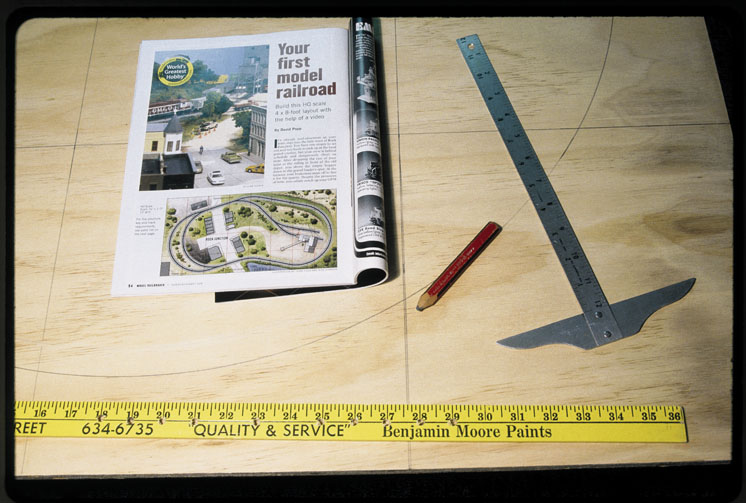 If you've never done this before, the first thing you'll probably learn is that – regardless of how carefully you've measured – track will almost always take up more room on the layout than it did on paper. It is important to take your time and be precise, as any miscalculation will hinder tracklaying. See article.
4. Tracklaying: adhesives, nails, or spikes?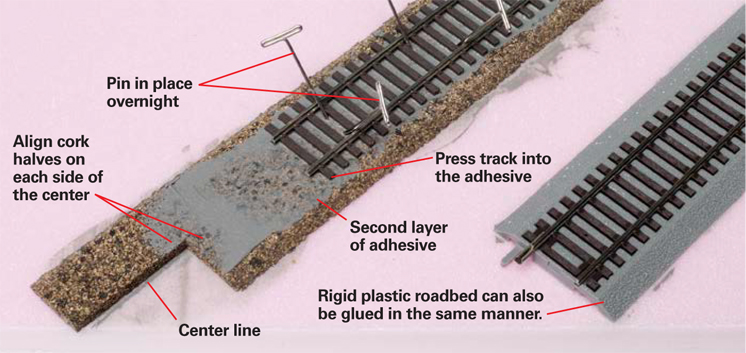 Track and roadbed can be fastened to foam insulation board with construction adhesives made for use with the foamboard. See article.
5. How to cut and fit sectional and flextrack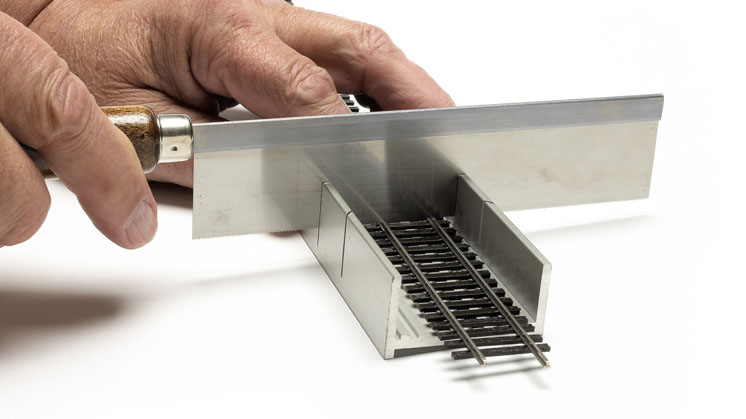 Cutting rail is a common activity that becomes important as soon as anyone begins building a model railroad. Small layouts built with sectional track generally fit together pretty well, but when flextrack is used, it's often necessary to trim the rail ends to fit. See article.
6. Quick and easy Flextrack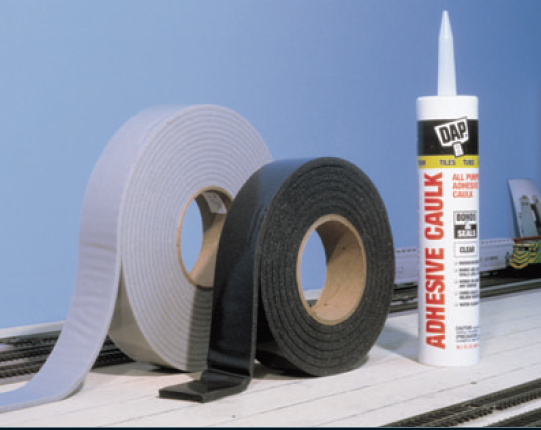 Gluing flextrack to plywood or other surfaces is nothing new. But laying track with DAP's All Purpose Adhesive Caulk is – and in my opinion a technique far superior to traditional tracklaying methods. See article.
7. Banish derailments on your model railroad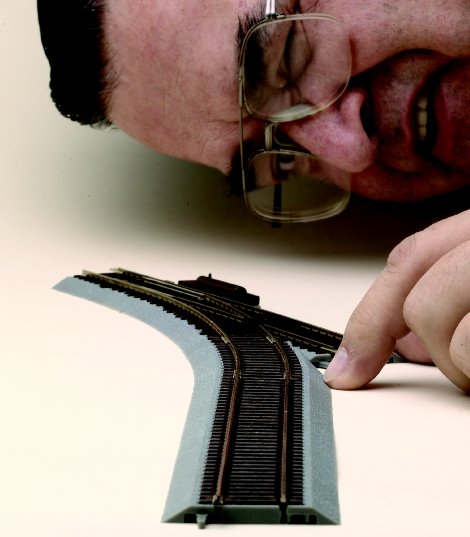 Every rail joint must be carefully aligned, properly fitted, and level. Sight along the rail to check the alignment through the rail joiner. After the track is spiked down, use a fine file to smooth the top and inside corner of the rail joint until you can slide a fingernail across it. See article.
8. Tune up turnouts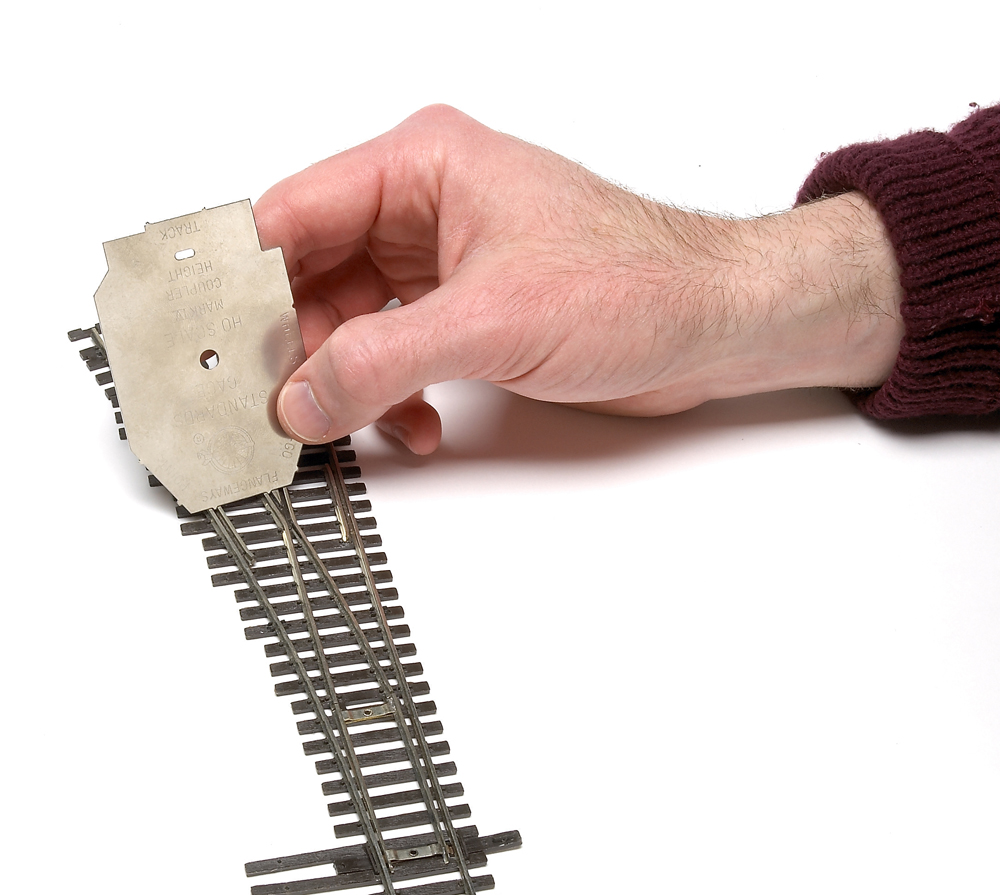 Many modelers build their layouts with commercial turnouts with the expectation that these components are ready to install. However, building my HO Ohio Southern has convinced me that most commercial turnouts are really "ready to finish." They may need a little tune-up to ensure smooth performance and reliable operation. See article.
9. How to wire a layout for two-train operation
The initial goal of a new model railroader flush with locomotives, track, and rolling stock is to operate two trains on his layout at the same time, each with independent speed and direction control. This milepost can be reached with cab-control wiring. With two direct- current power packs, single-pole double-throw toggle switches, and hardware-store wire, you can divide any layout into electrical blocks that will allow two trains to be operated independently. See article.
10. An introduction to track wiring basics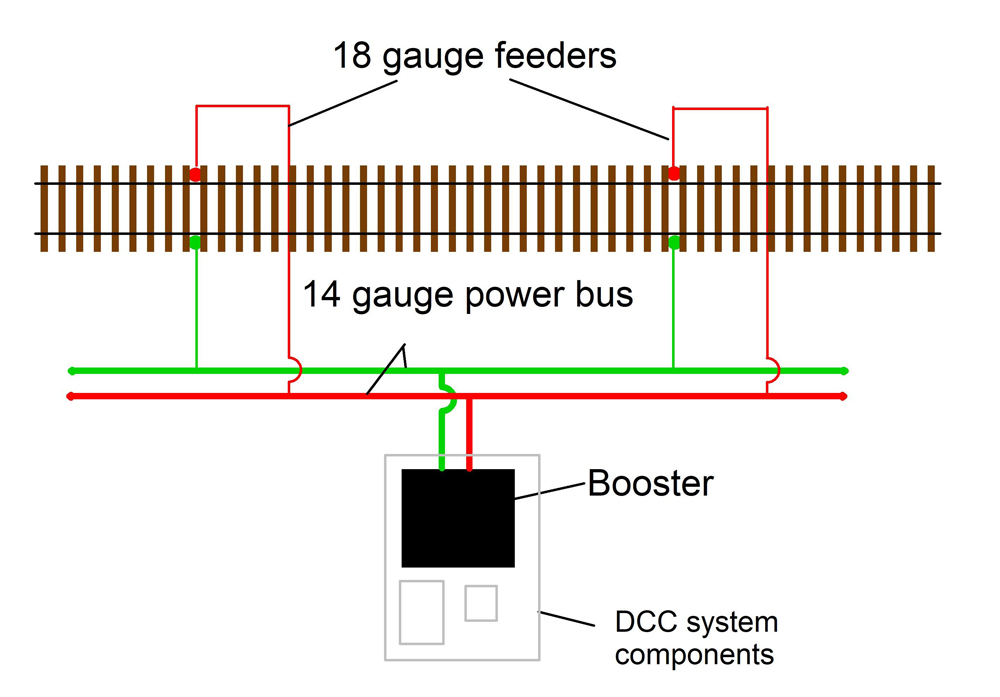 There is probably no other aspect of our hobby that creates more anxiety and confusion for newcomers than wiring. When you're starting at absolute ground zero on the learning curve it can be daunting at times. However, at the most basic level, what we're trying to do is get electricity from a power source to the rails so our trains will run. See article.
After you've read, 10 tips for beginning layout builders, make sure to check out more articles here.