July 2023
The July 2023 issue of Model Railroader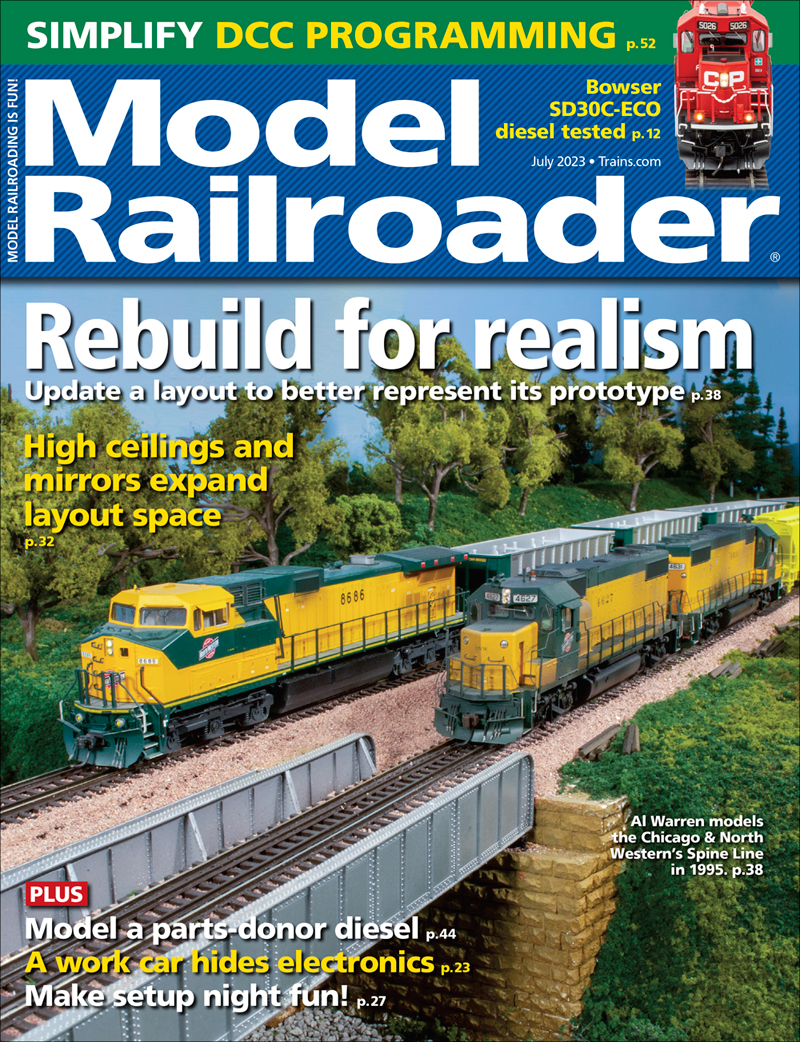 Featured
In this Issue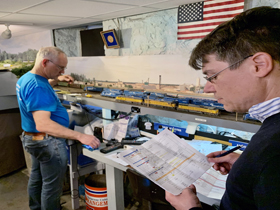 Extending the fun
"Setup night" builds camaraderie on the Onondaga Cutoff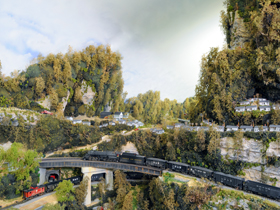 Steaming through coal country
Mirrors and a cathedral ceiling make this 12 x 25-foot HO scale layout feel much larger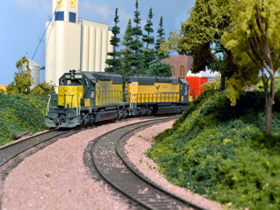 A new route to St. Paul
After 25 years, it was time this HO scale layout got a remake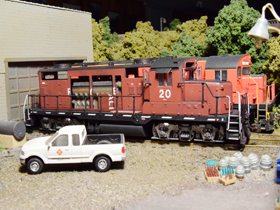 Model a parts locomotive
This HO scale model adds interest to an enginehouse scene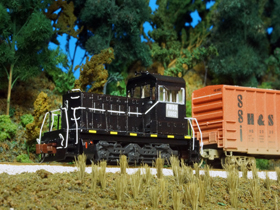 Boost your color IQ
For a more realistic layout, look at what color things really are
Also in this issue:
ON TRAINS.COM, pg. 6
The latest features on our website
FROM THE EDITOR, pg. 8
Whither the contributors of yore?
NEWS AND PRODUCTS, pg. 10
Bowser HO scale EMD SD30C-ECO diesel reviewed, plus the latest new products
ASK MR, pg. 18
Which diesels should pull a 1950s coal train?
STEP BY STEP, pg. 23
A work car and much more
DCC CURRENTS, pg. 52
Setting up JMRI and DecoderPro
ON OPERATION, pg. 54
Wizard at work
TRACKSIDE PHOTOS, pg. 56
INDEX OF ADVERTISERS AND CARTOON, pg. 65
TRAINS OF THOUGHT, pg. 66
It's not even on the map