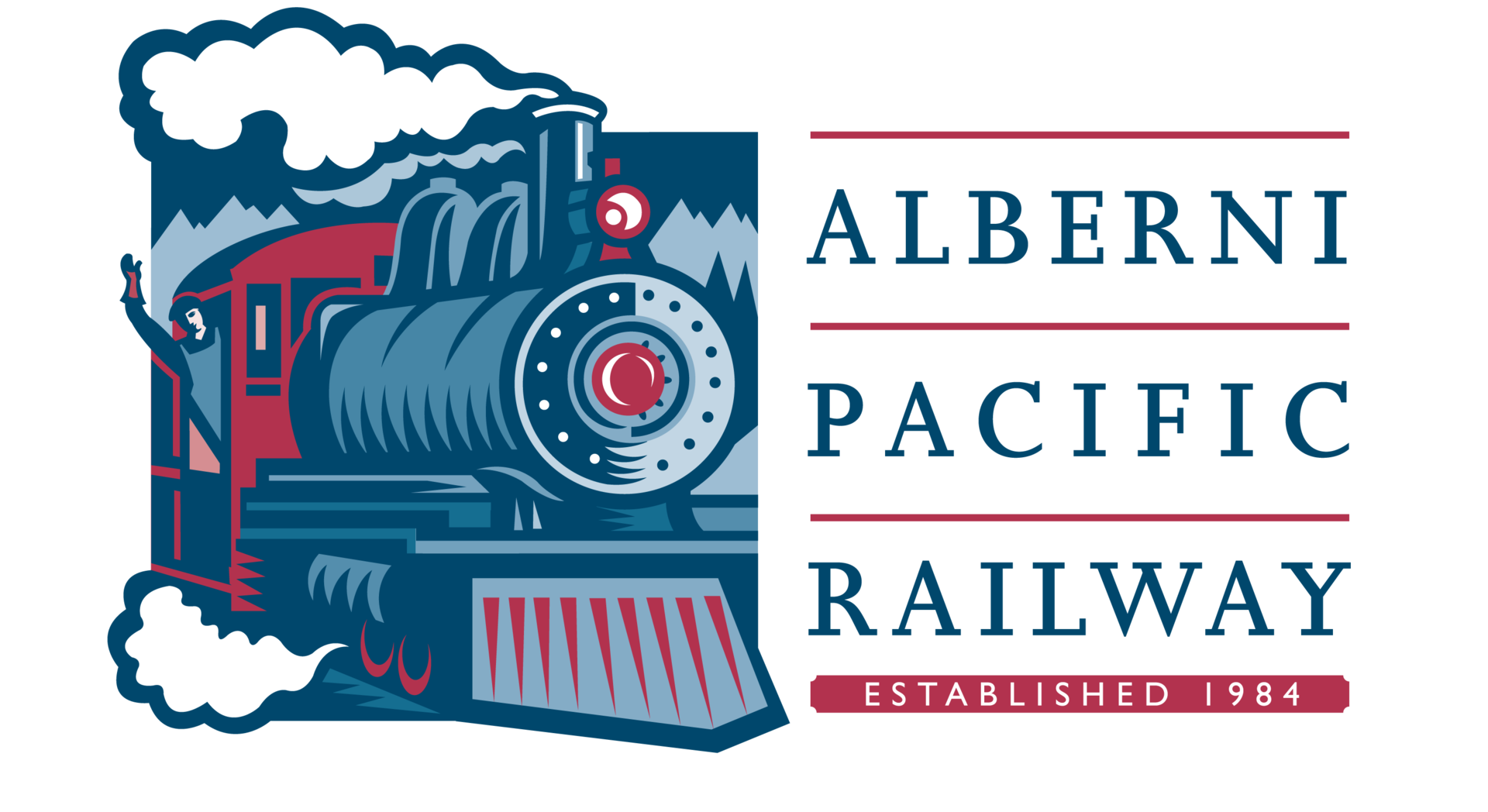 The Alberni Pacific offers passengers a chance to visit the former McLean Paper Mill, 6 miles east of Port Alberni over the former Canadian Pacific Railway Port Alberni Subdivision. The mill is a National Historic Site that commemorates the history of logging and milling in British Columbia.
Choices
Trains to the mill are pulled by a 1929 Baldwin 2-8-2T steam locomotive or vintage diesel locomotive, and passengers ride in converted former Canadian National transfer cabooses, three of which are open and two are covered. The 35-minute trips leave (and return) from a restored 1912 CPR station. Cab rides in No. 7 are also available.
When to go
Runs are made over this scenic trackage, Thursdays through Sundays between the end of June and September. Special events occur throughout the year, including special steam trains in the fall as well as wine trains, train robberies, and Santa trains.
Good to know
The McLean Mill is the only steam-operated sawmill in Canada. This historic site and the railway are part of the Alberni Valley Heritage Network which celebrates the area's history and culture. Also included are the Alberni Valley Museum and Maritime Discovery Centre.
Worth doing
Visit Port Alberni's quaint harbor, which offers a mix of restaurants, galleries, tours, and shops. You are also within minutes of numerous outdoor activities including seeing Delta Falls, the tallest waterfall in Canada.
Don't miss
At the mill, you can explore the site on your own or take a guided tour. It has been laid out as an early 20th-century logging camp with restored buildings and original pieces of logging equipment, including an operating steam donkey.
Getting there
Bus service is available from Vancouver to Port Alberni. Ferry service operates between the mainland and various points on Vancouver Island including Port Alberni.
Location: 3250A 9th Avenue, Port Alberni, BC
Phone: 250-723-4285
Website: ihsportalberni.ca/alberni-pacific-railway
E-mail: ihsportalberni@gmail.com