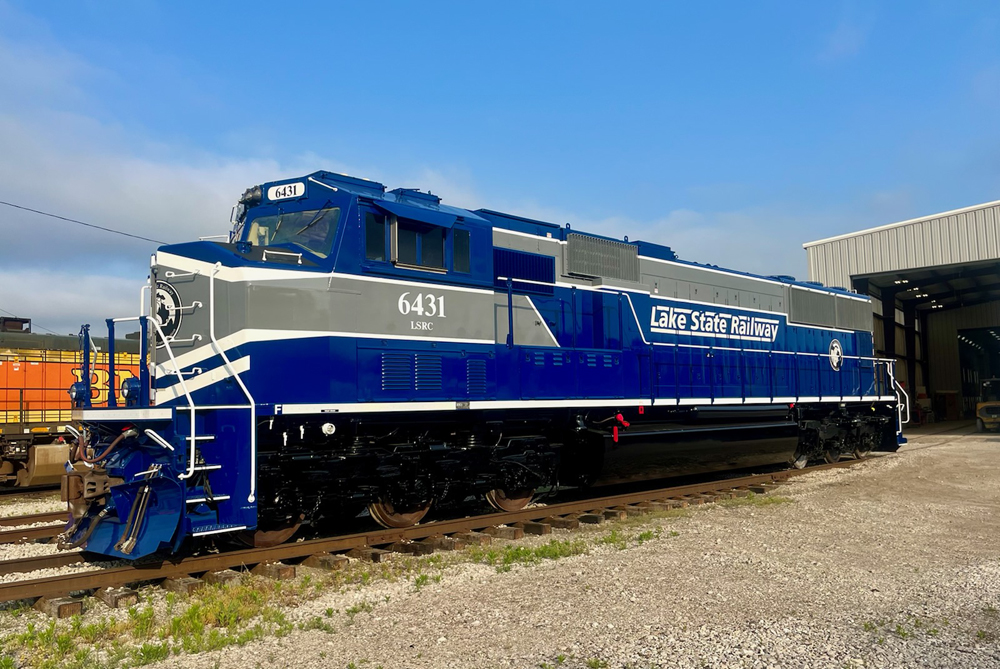 Lake State Railway summary
Lake State Railway (LSRC) is a short line railroad that operates in Michigan. It's an independently owned railroad with the international private equity firm, Antin Infrastructure Partners serving as a strategic investor. An approximate 375 miles of standard-gauge track runs from Plymouth north through the headquarters in Saginaw, diverging into four separate lines to Paines, Midland, Gaylord, and Alpena. LSCR also operates on leased trackage between Port Huron's yard and waterfront.
History
Organized in 1992 by railroad entrepreneur Jim George, Lake State Railway first acquired 124 miles of Michigan's renowned Detroit & Mackinac Railway that travels up the state's Lake Huron shore to Alpena. As part of the acquisition, the LSRC also took over operations of the state-owned former New York Central's Mackinaw Division to Gaylord, a distance of 121 miles. The short line has worked with CSX Transportation in the past to purchase and lease additional trackage from the Class I railroad. This included buying 67 miles of track serving Midland, Saginaw and Bay City in 2005, followed by leasing an additional 55 miles between Flint and Plymouth in 2019. Acquisitions throughout the Great Lakes State has springboard Lake State Railway.
Operations
Lake State Railway averages approximately 20 trains per day throughout its system. The southernmost section acquired from CSX provides the LSRC the luxury of operating like a Class I railroad with a centralized traffic control main line consisting of 122-pound welded rail and deep rock ballast. Other portions of the network continue to receive significant repairs and upgrades to meet the inherited standard. Grain, fertilizer, coal, chemicals, aggregates, cement, steel and scrap metal are just a few of the vast commodities that are hauled on the railroad. Occasional military moves are also provided at Camp Grayling for the United States Army.
Lake State takes great pride in rostering a well-maintained, mix fleet of all EMD four and six-axle diesel locomotives. The 40 series are considered the backbone to the railroad, while the SD70Ms are the latest acquisitions. Four in-service passenger cars are used as a business development train for the LSRC, connecting with current and potential customers. All locomotives and rolling stock are maintained and repaired in the railroad's 1922 Saginaw roundhouse that holds a modern facility.
Lake State Railway interchanges with two Class I railroads being CSX at Plymouth, and the Canadian National Railway in Flint and Port Huron. The railroad connects to the Genesee and Wyoming's shortline subsidiaries at Paines and Saginaw with the Mid-Michigan Railroad, as well as at Saginaw and Bay City with the Huron and Eastern Railway.
Read more about Lake State Railway in Trains' December 2021 issue.