Lake State buys first comfort cab locomotives — Lake State Railway has recently acquired six SD70Ms to add to its all-EMD fleet of power. The Michigan-based railroad operates approximately 375 miles of track in the eastern half of the state.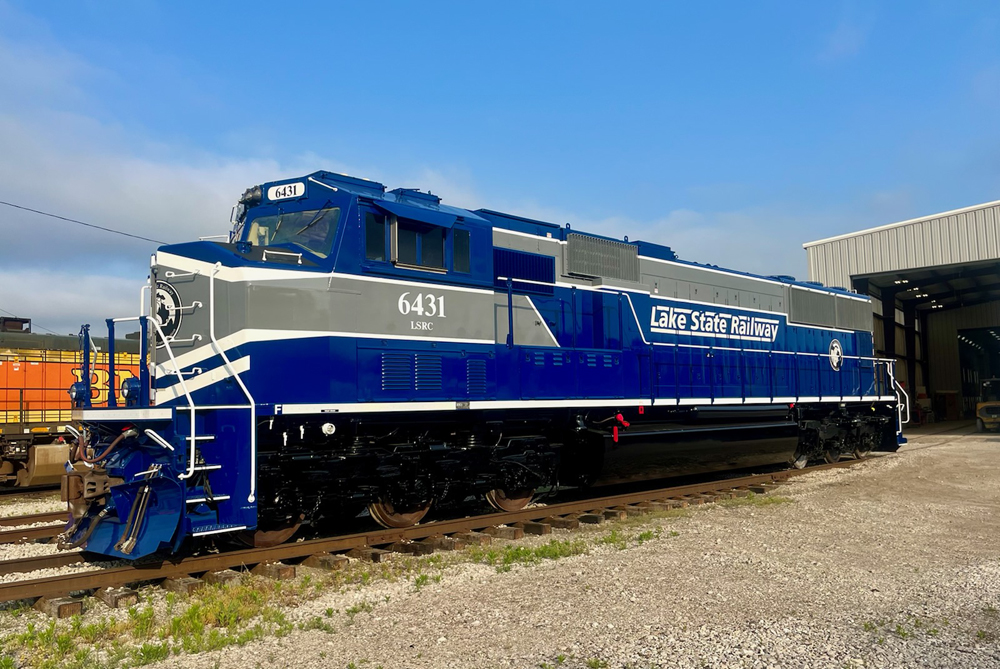 The six units were chosen from a group returned by Union Pacific to the lessor. These units had a solid reliability record on UP and have been recently overhauled. They received recent upgrades and are positive train control-equipped, which is a first for any Lake State Railway locomotives.
The SD70Ms were acquired to help handle the additional business on the railroad which have increased trains sizes recently. LSRCs well maintained all-EMD fleet uses 40-series four and six-axle locomotives for the backbone of its fleet. While LSRC leased SD60s and SD70M-2s in the past, the SD70Ms will be the railroads first 710-powered units rostered.
Lake State has spent significant capital on the former Detroit and Mackinac mainline to Alpena, Michigan, which will enable six-axle locomotives to be cycled into the rotation on the Huron Subdivision within the next year.
The first SD70M, LSRC No. 6431, emerged from the paint booth at Metro East Industries in East St. Louis, Illinois, this week. It will be closely followed by LSRC No. 6432 through the paint booth next. The two are former Union Pacific SD70Ms Nos. 4608 and 4609, respectively.