Paducah and Louisville Railway summary
The Paducah and Louisville Railway (PAL) is a Class II regional railroad that operates in Kentucky. It's owned by P&L Transportation Incorporated, a holding firm in partnership with PAL officers and CSX Transportation. Headquartered out of Paducah, 280 miles of standard-gauge track from the former Illinois Central Railroad traverses east to Louisville.
History
The Paducah and Louisville Railway was once part of the Kentucky Division main line of the ex-Illinois Central. By the 1980s, the section between Paducah and Louisville was sold off, along with the additional branch lines, a fleet of EMD GP8 and GP10 diesel locomotives, and a huge shop complex in Paducha. The sale resulted in the formation of two companies: VMV Paducahbilt to operate the locomotive shop, and the Paducha and Louisville Railway that resumed freight operations on the line in August 1986. In 1995, PAL officers and CSX bought out the prior corporate owner and set up Four Rivers Transportation Incorporated as the holding company for the railroad. The company was renamed in 2012 to P&L Transportation Inc.
Operations
With significant upgrades to the Paducah & Louisville Railway network in the form of welded rails, signaling and centralized traffic control, the railroad offers the capabilities of a Class I operation. The geographical location along the inland waterway systems serves as an advantage to the business. Relationships have developed with barge carriers while providing freight traffic in and out of the rail-barge-rail transfer facilities on the Ohio and Tennessee rivers. Coal is the principal commodity coming from as far as the Powder River Basin in Montana, and as close to home in Kentucky. Many are shipped to the railroad's transload terminals where it is transferred into barges destined for utilities throughout the southeast United States. Other commodities on the PAL include chemicals, auto frames, crushed limestone, lumber, food, and agricultural products.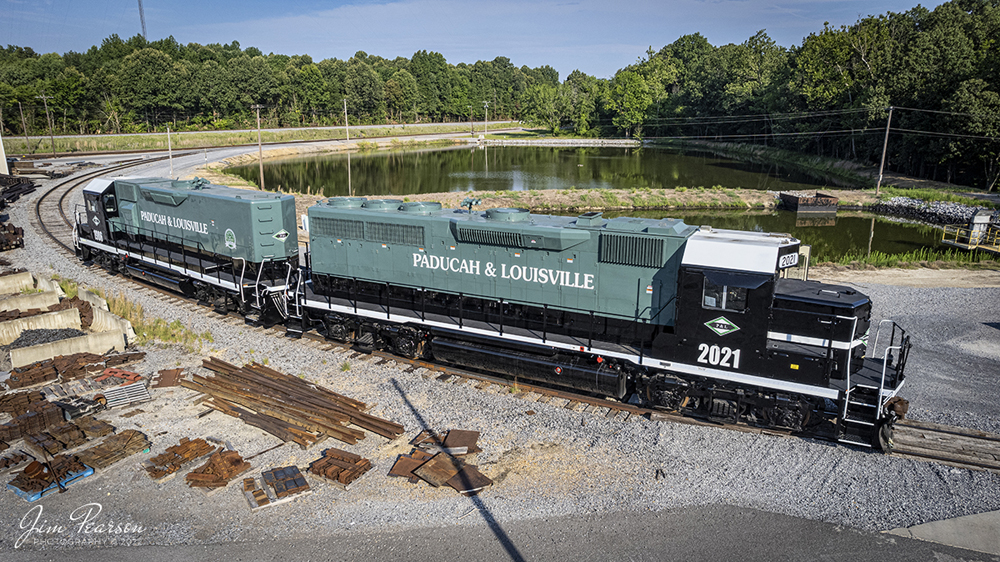 In the early days, the backbone of the Paducah & Louisville's fleet were the GP8s and GP10s inherited from the Illinois Central. An upgrade to the roster pool took place in 2013 when the PAL acquired 16 SD70MACs from CSX. The railroad was already familiar with the locomotive type when operating Class I railroads' run-through motive power on unit coal trains and also leasing a half-dozen SD9043MACs in the past.
In Paducah, interchange is made with the Canadian National and BNSF Railway. The PAL provides two connections with CSX: Madisonville, and Louisville where interchanges are also made with Norfolk Southern and the Louisville & Indiana Railroad.
Read more about the Paducah and Louisville Railway in Trains' June 2014 issue.