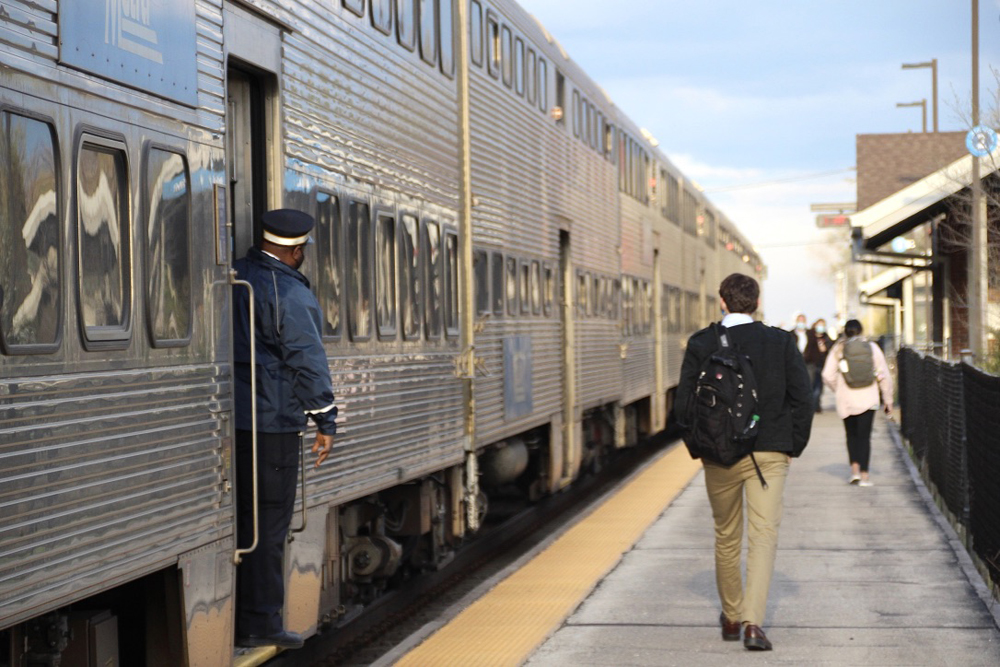 CHICAGO — Union Pacific will resume collecting fares on the three routes it operates for Metra on June 1 — about a year after the rest of the Metra system began doing so, and more than six months after Metra sued UP over its fare collection policies.
Streetsblog Chicago reports that UP conductors began informing passengers of the change, which has been confirmed by both Metra and UP. Metra deferred further comment to Union Pacific; UP spokeswoman Robynn Tysver told the blog, "Due to vaccine availability, we believe now is the appropriate time to resume pre-pandemic onboard fare collections, effective June 1." She said the railroad is providing employees with information on where and how to receive vaccinations before June 1.
All Metra lines stopped collecting fares early in the pandemic, but the lines operated by Metra and BNSF Railway resumed in June 2020. Union Pacific, however, declined to send its conductors through the Metra coaches to collect fares or otherwise oversee train activity, citing health concerns — a policy Metra said was taking a huge financial toll [see "Digest: Metra says it is losing $1 million a month because UP won't collect fares," Trains News Wire, Aug. 26, 2020] as well as creating unsafe conditions for passengers.
On Oct. 5, 2020, UP began checking tickets for arriving and departing passengers at the downtown Ogilvie Transportation Center, which Metra called "unsafe, unfeasible, and ineffective." Nine days later, Metra sued UP in Cook County Circuit Court, seeking monetary damages and an injunction requiring UP conductors and other onboard personnel to resume all required duties [see "Metra sues Union Pacific over fare collection dispute," News Wire, Oct. 14, 2020].
The fare issue developed against the backdrop of a larger dispute in which Union Pacific seeks to end its operating responsibilities for three lines — the UP West, Northwest, and North — passing operation, staffing, and maintenance of the trains to Metra while retaining ownership and expansion of the routes. Union Pacific sued over that dispute in December 2019; that case continues in federal court [see "Judge denies Metra's motion to dismiss UP suit …," News Wire, Aug. 28, 2020]. The Surface Transportation Board declined Metra's request to intervene in the matter pending a court decision.