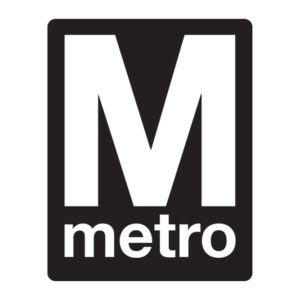 WASHINGTON — The fallout from DC Metrorail's failure to maintain retraining and certification for its train operators has claimed its two top officials, as the Washington Metropolitan Area Transit Authority board accepted the resignation of outgoing General Manager Paul J. Wiedefeld and Chief Operating Officer Joseph Leader.
Meanwhile, the transit agency took another hit on Tuesday when the independent organization that oversees safety said Metrorail had improperly re-energized its third rail at sites where police or work crews were on the tracks.
GM departs ahead of planned retirement
The Washington Post reports Wiedefeld left ahead of his planned June 30 retirement as a result of the retraining problem, which has led to new operating delays for the troubled system. Leader, previously with New York City Transit, had been with Metro since 2016.
Monday's resignations followed Metrorail's admission on Sunday that about half of its 500 operators had not undergone the training and testing needed for operating recertification. Seventy-two operators whose certification was most out of date were immediately pulled from service [see "DC Metrorail removes operators …," Trains News Wire, May 17, 2022].
Andrew Off, previously named to follow Wiedefeld on an interim basis, will move into that role immediately. WMATA has already appointed a new general manager, Randy Clarke of Capital Metro in Austin, Texas, but Clarke will not arrive until late summer [see "DC Metro names interim general manager," News Wire, May 13, 2022].
The union representing Metro employees, Amalgamated Transit Union Local 689, reacted to Wiedefeld's departure by saying in a statement that "over the past two years we had a positive working relationship that was able to solve many problems before they escalated. We hope to continue this labor-management partnership with the incoming general manager and the WMATA board of directors."
Limits placed on work involving third-rail power
In Metrorail's latest safety issue, the independent Washington Metrorail Safety Commission placed a limit on the number of worksites involving de- and re-energizing of the system's third rail until it does a full safety stand down and reinforces its existing safety protocols.
WUSA-TV reports the limit of 30 worksites was imposed after the third rail was reenergized last weekend while Metro Transit Police were on the tracks at the Columbia Heights station, as well as an April 26 incident in which power was restored while a work crew was on the tracks. The safety commission said Metrorail has repeatedly failed to follow its own procedures for restoring power.
"Luckily no one was hurt," safety commission spokesman Max Smith told the station, "but every time you bypass these safety procedures, you're putting these people who are out there … at risk of serious injury or death."