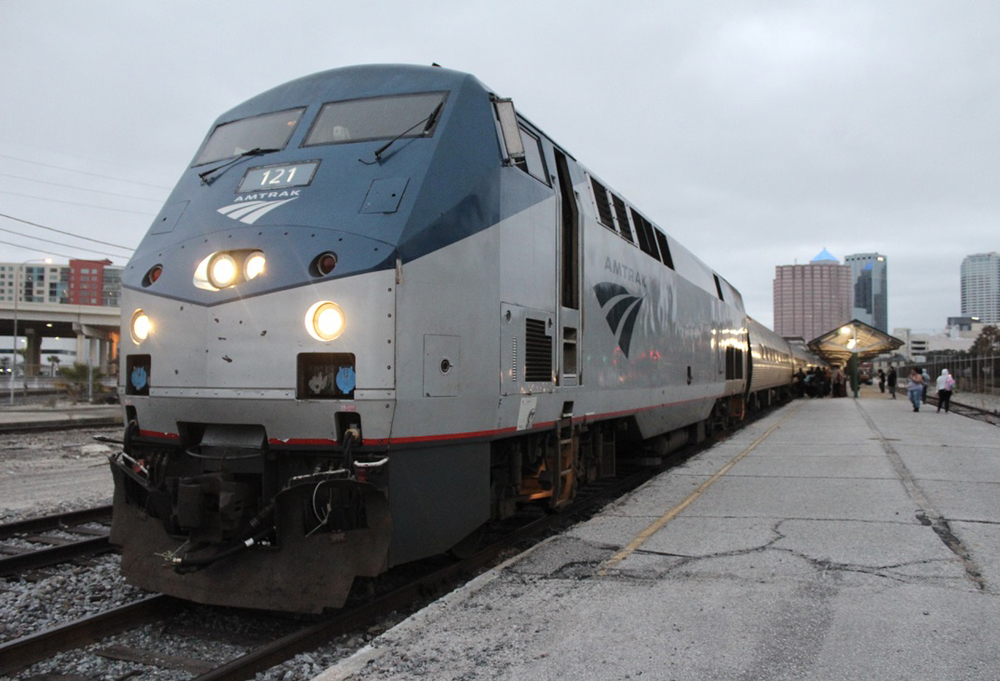 ---
ORLANDO, Fla. — Travelers planning to take Amtrak between Washington, D.C., and Florida now have two choices: The Miami-New York Silver Star, which also serves Tampa and Orlando, and Auto Train, operating from Sanford, Fla. (near Orlando), and Lorton, Va., just south of the Nation's Capital. A third choice, the Miami-New York Silver Meteor, has been cancelled through March 27.
An analysis of the company's pricing strategies shows a remarkably different approach for trains serving the same market.
Amtrak attributed the Meteor's cancellation and other service reductions to "Covid-related absences … combined with the general skilled workforce shortage" [see "Amtrak to decrease service …," Trains News Wire, Jan. 14, 2021]. The announcement said the Star, which uses a different route through the Carolinas, and the Palmetto, a daytime New York-Savannah, Ga., train serving the same stations as the overnight Meteor, would see "a corresponding increase in capacity, as dictated by demand."
A longer Silver Star
Observers report the Silver Star is indeed now operating with more coaches, and up to five Viewliner sleeping cars; it normally runs with two Viewliners, and the Meteor typically had three during heavy Northeast-to-Florida travel months. One reason the Meteor fielded more cars is that its schedule allowed for more connecting traffic to and from western and northern cities, but most of those connections aren't available to passengers attempting to use the Star [see "Analysis: A closer look at the impact of Amtrak's cancellations," News Wire, Jan. 17, 2021].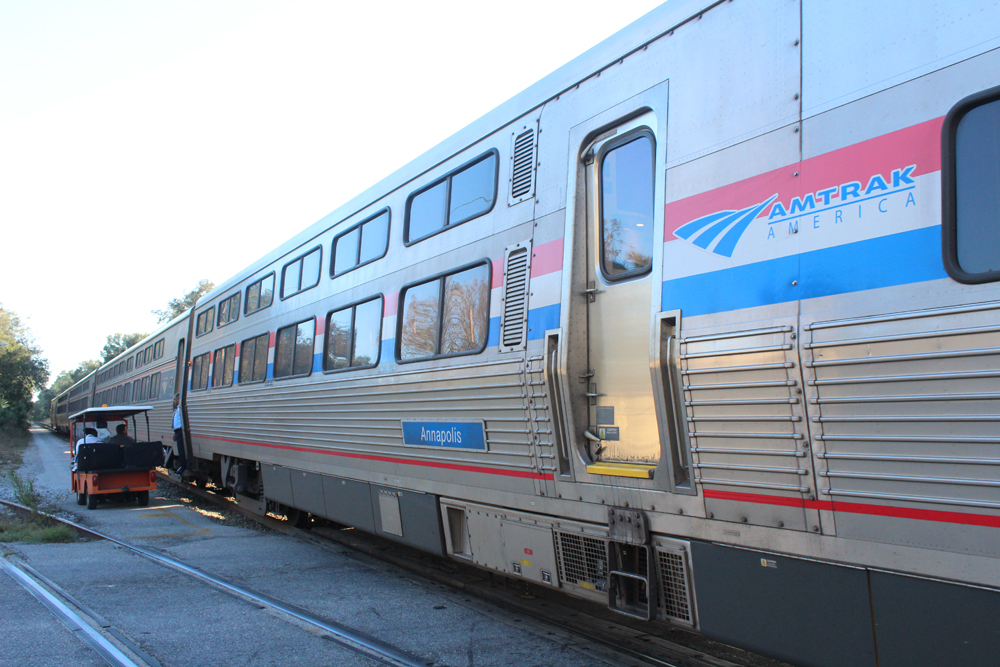 The extra sleeping-car capacity sets the Star apart from every other overnight train except Auto Train, which operated with eight Superliner sleepers and three coaches as sampled during a February 2020 round trip. This is in sharp contrast to long-distance trains such as the Cardinal, Sunset Limited, Capitol Limited, and Texas Eagle, which are assigned no more than one sleeping car, often with the onboard service crew taking space that therefore is unavailable for customers.
Fleeting demand, flexible pricing
In transportation, as in broadcasting, the opportunity to earn revenue expires the moment a train departs or a program airs. Astute management dictates that if capacity is limited, prices should remain high if there are enough patrons willing pay at that level for the available inventory. But if prices are too high, that inventory goes unsold, and revenue is zero. Example: On Jan. 23, the last roomette available on the Southwest Chief leaving Chicago for Los Angeles was priced at $1,185 a half-hour before departure. It presumably went unsold, along with three bedrooms at $2,233 each and two family rooms at $1,866 each.
This pricing strategy, which essentially assumes demand is inelastic or not stimulated by a lower price, is routinely employed on Amtrak's long-distance network. And the booking process, without timetables or aids to help a prospective customer figure out where the trains go or what to do, is especially antiseptic when the following message occurs: "No same-day train connection is available. Try a different time or station."
Not so with Auto Train. That service has its own landing page on the Amtrak website describing what it's like to ride, with schedules, photos of the boarding process, and interior views of a dining car and roomette. If you stay on the page long enough, a chat box opens up with the offer, "Hi, we're here to help! Send us a message to chat with an Amtrak agent," although this weekend, the chat came back with four "We are experiencing longer than average wait times" replies.
Despite the pandemic's challenges, southbound business has been brisk. At the beginning of this month, no sleeping car space was available until Jan. 19; coach fares ranged from $280 to $179 at between 80% to 90% sell-out until Jan. 16. As of Jan. 23, roomettes that sold for $652 earlier in the month are sold out through Feb. 4, except on Jan. 27. Bedrooms, at $1,254 each, were only available on three dates. (Charges for autos or motorcycles are additional.)
Northbound, as you would expect this time of year, was an entirely different story. Until Feb. 4, roomettes are priced between $301 and $382, and bedrooms range from $499 to $665. As of Jan. 23, coach fares range from $89 to $115 depending on the date; 20% to 50% of available coach seats were sold.
The active revenue management and promotion for Auto Train mirrors the approach to Northeast Corridor routes with many departure choices, which creates opportunites to charge what demand and capacity dictate. For example, a traveler from Boston to Washington on Jan. 23 had a choice of seven Northeast Regionals and four Acelas between 6:35 a.m. and 5:40 p.m.; the day before, ticket prices ranged from $112 for Northeast Regional coach to $406 for Acela First Class.
Rigid Silver Star pricing a missed opportunity
What about the newly expanded Silver Star? Northbound and southbound roomette Washington-Orlando fares through February are either $447 or $508, bedroom prices vary from $1,012 to $1,406 southbound, with some $900 rates northbound, while coach fares are $139 for near-term departures in both directions, dropping to $111 in February.
Although the Silver Star's capacity situation has changed dramatically, pricing strategy hasn't. The sleeping-car fares shown are the same as the lowest levels recently charged when both the Star and Meteor were operating. Offering lower fares to fill rooms that would otherwise go unsold has never seriously been tested, but with no promotion to try to attract business for these specific trains, and relatively limited capacity, that could be justified.
That's not the case now. Amtrak has the opportunity to try growing its business with lower prices "dictated by demand," rather than an obsolete playbook. Without that type of hands-on, best-practice fare manipulation it uses elsewhere to maximize revenue against largely fixed route costs, expanded capacity isn't likely to last long.
— Updated at 1:06 p.m. CST to fix link to Auto Train page.