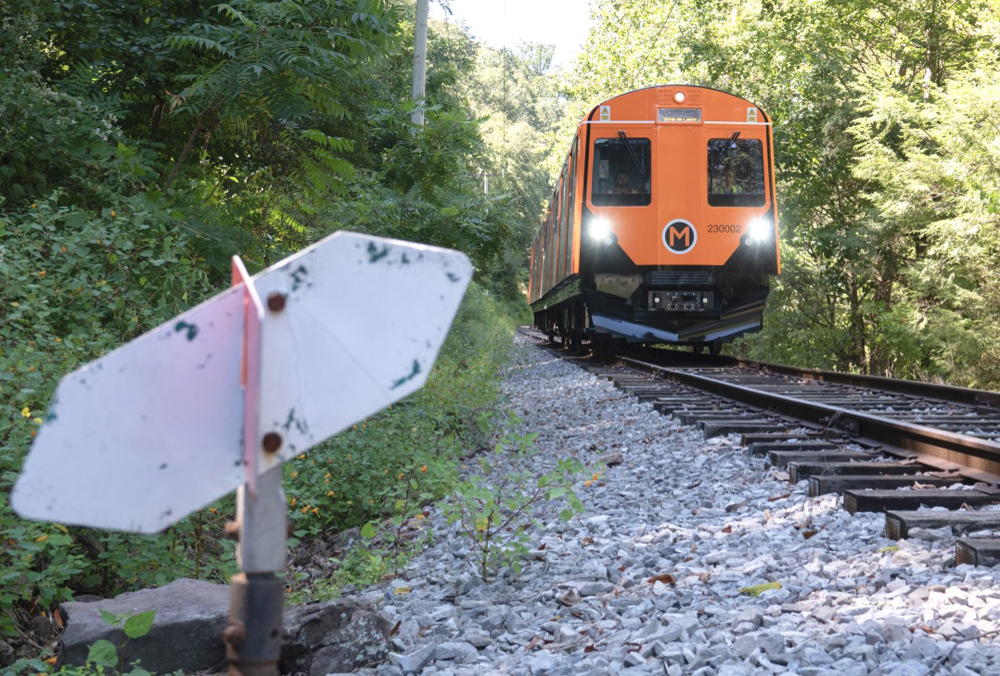 ---
WEST CHESTER, Pa. — The West Chester Borough Council is calling for use of the Pop Up Metro concept, instead of conventional rail service, to connect the borough to downtown Philadelphia.
The Daily Local News reports that the borough council has passed a resolution supporting a study by the Southeastern Pennsylvania Transportation Authority and Chester County to study the Pop Up concept being marketed by Rail Development Corp. It says the system using battery powered cars operating on existing tracks could provide service between West Chester and Wawa — where SEPTA already offers commuter rail service —for $16 million, while conventional rail service could cost at least $380 million.
The borough's rail committee says the trains would make the approximately 8.5-mile, five-station run to Wawa in 12 minutes, and that the entire rail trip to downtown Philadelphia would take 64 minutes, compared to the current 95-minute trip by bus. The estimated start-up costs include $7.6 million for trackwork and $5 million for a two-year lease on the elements of the Pop Up Metro system.
RDC has been demonstrating the Pop Up Metro concept — which not only includes the battery-powered, remanufactured London subway cars, but power systems, platforms and other elements needed to launch a rail service — at the Rockill Trolley Museum in Pennsylvania since 2021 [see "Pop Up Metro aims to provide …," Trains News Wire, Oct. 1, 2021]. RDC Chairman Henry Posner said last week that discussions with several states were continuing about Pop Up Metro, with California and Pennsylvania as possible first locations [see "British passenger equipment company files …," News Wire, Nov. 30, 2022].