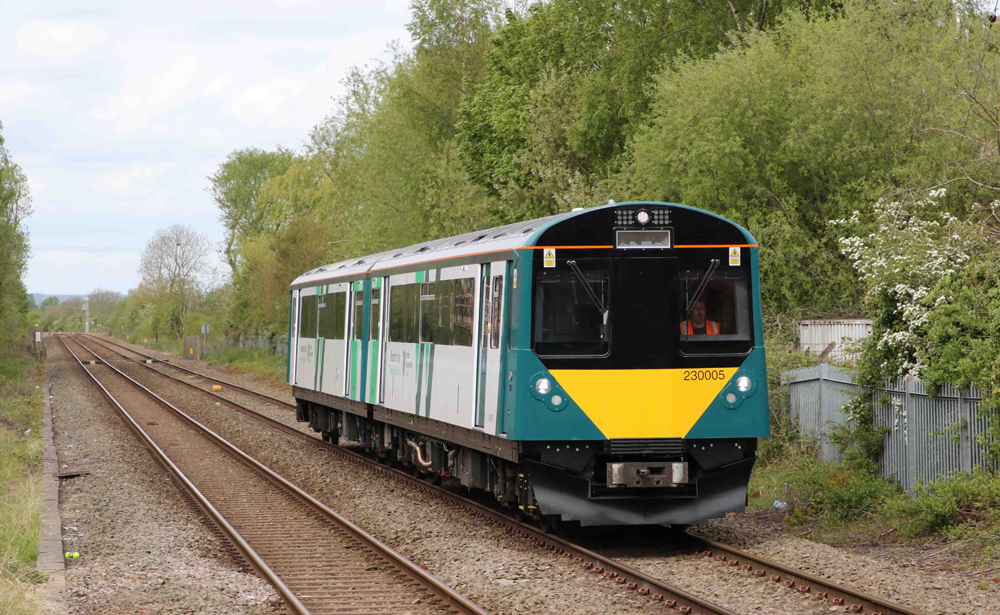 ---
SOUTHAM, England — Vivarail, the British passenger train re-manufacturing company majority-owned by Pittsburgh-based Railroad Development Corp., has announced it is seeking the appointment of insolvency administrators via the British courts while efforts are made to find new investors or owners for the company.
The process, similar to Chapter 11 protection in the USA, will allow the company to carry on trading while possible new owners or investors are found.
Vivarail was founded in 2013 by British rail industry veteran Adrian Shooter to rebuild former London Tube subway cars as diesel and later battery or electric regional trains. RDC became the main shareholder in 2014 and since then has pumped substantial funding into the company. Shortly after the original investment, RDC Chairman Henry Posner told Trains that "in essence RDC is acting as a venture capital partner to Vivarail."
RDC owns most of the company's shares alongside Shooter, the founder, and some of the company's management. Over $80 million has been invested by the shareholders since the company began in 2013, although more recently, RDC decided to limit its future investment, which led Vivarail to begin seeking new investors earlier this year. RDC President Bob Pietrandrea had been a director on Vivarail's board until he retired in August [see " President of Rail Development Corp. …," Trains News Wire, Aug. 11, 2022], along with Posner.
From subway to diesel, battery, and electric trains
Vivarail has developed a range of passenger trains using electric, diesel, and battery power which are now in regional service in England; a batch of diesel/battery hybrid trains for use in Wales have yet to enter service. All the trains use aluminum carbodies from older London large-profile subway cars and, apart from the body shell and trucks, are completely remanufactured. In recent years, the company had moved from its initial base to a more modern industrial shop near Stratford upon Avon in central England and opened a small component manufacturing/repair shop in northern England. Vivarail currently employs about 70 people.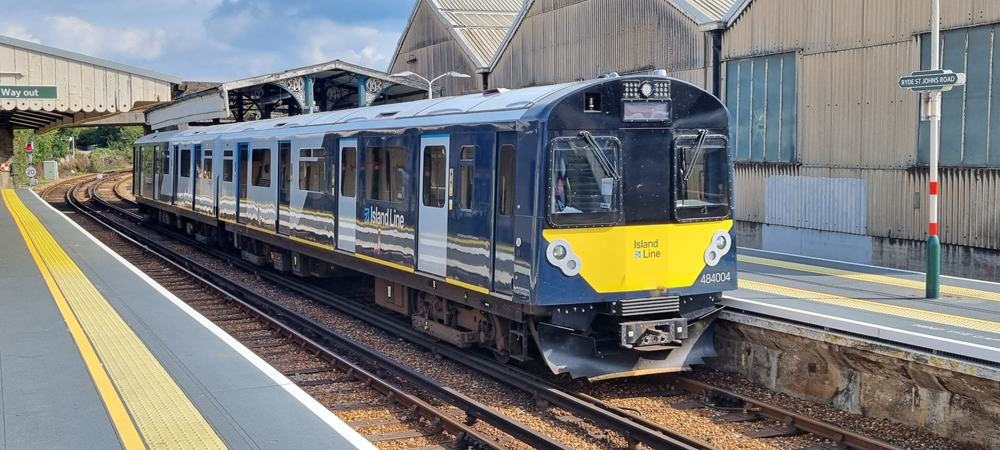 The train interiors are configured more like regular regional trains, replacing the original subway style layout. Passenger reaction to the interiors has been very positive, although the diesel-powered version of the train – using small truck engines in power-pack units — were initially unreliable, with several incidents involving power unit fires.
As well as remanufacturing trains Vivarail has developed and patented a fast-charge system to recharge battery-equipped trains. This system can be fitted to existing or new electric multiple-unit trainsets;the first 25-kilovolt AC EMU to be fitted was shown to rail and British government officials days before the company announced its need for insolvency administrators.
Vivarail demonstrated its new all-battery train equipped with rapid recharging capability at the COP26 climate summit in Scotland in 2021. The same demonstration train will be used for a new trial operation in west London due to begin next year [see "RDC's Vivarail to supply all-battery trains …," News Wire, Feb. 22, 2022].
The company had obtained several orders for small batches of trains from British train operators, but the COVID-19 pandemic led to new orders drying up completely, as the former franchise passenger system has been replaced by management contracts with the central government, which rarely include new equipment. This loss of new business, combined with no export orders, has contributed to the company's financial situation. The company reported net losses of around $31 million in 2020 in accounts published in March 2022 (following a smaller loss of around $7 million in 2019). Prior to the pandemic, the company said it had identified up to $700 million of potential orders in the UK and internationally; most of these have not materialized.
RDC's Pop Up Metro carries on
---
Vivarail has sold two trains to parent company RDC for what Posner calls its "Pop Up Metro" proof-of-concept transit solution, which RDC is actively marketing to transit authorities and local governments across the U.S. The basic idea is that a trial service on tracks that already exist but don't have passenger service can be tested quickly and cheaply [see "Pop Up Metro aims to provide …," News Wire, Oct. 1, 2021].
Posner describes the proposition made to transit agencies as being able to actually try running a temporary service (to judge future demand) for less than the cost of a standard consultant's report on the concept. He says the Pop Up Metro concept enabled a "test of seriousness" on the part of local officials to actually move beyond talking about possible new passenger rail service, and local people in the areas concerned to show the trains will actually be used if provided.
Posner told News Wire this week that the Pop Up Metro concept is much more than just the train (provided by Vivarail), as it includes infrastructure such as boarding platforms for passengers and charging systems for the train's onboard batteries. "It's not just a train or any one propulsion system," he says. Discussions in several states were progressing positively, he says, highlighting California and Pennsylvania as likely possible first locations to use the package. He admitted the situation with Vivarail "was obviously a complication" in expanding beyond the first two trains, but stressed their purpose is to enable proof of concept as part of the full package, and any decision on train equipment for projects that proved to be viable would be for the future.
"RDC's focus on Pop Up Metro is the same it was last week,", before the insolvency of Vivarail, he said, which is "to get trains running and focusing on closing the deal for the first application."
Vivarail for sale
Vivarail's British Managing Director Steve McBride told News Wire that several potential new investors or owners had come forward in recent days, although it is not yet clear whether any of these will finalize a deal for all or part of the company. Industry observers believe Vivarail's patented fast-charging technology may be of as much interest to new investors as the original train remanufacturing operation. McBride added that any deal is likely to come through in the next few weeks, although finalizing it may take longer.