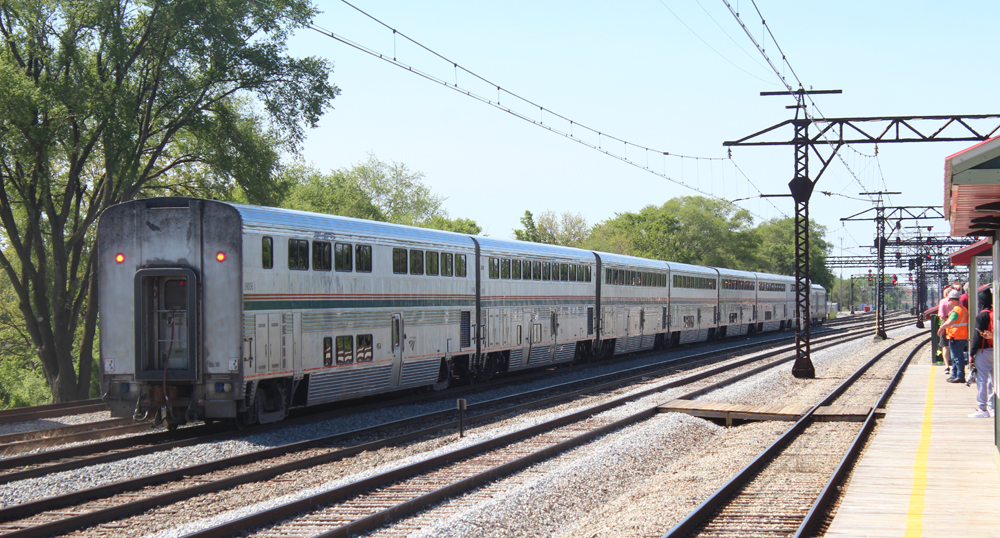 ---
Second of two parts
Part 1 of this report, available here, examined how lack of capacity has adversely impacted Amtrak's long-distance trains compared with the mobility the company has been able to provide in the Northeast Corridor. Part 2 considers possible solutions.
Foreseeable shortfall
The shortage of active bilevels was evident when deployment plans for fiscal 2023 were devised in mid-2022. The need was clearly exacerbated by high-profile derailments of the Empire Builder in 2021 and Southwest Chief in 2022.
Another contributing factor: no imminent solution to Canadian National's years-long demand requiring seven Superliners — not other types of Amtrak passenger cars — to operate on two Chicago-Carbondale, Ill., round trips plus the City of New Orleans. CN says this is necessary to achieve reliable highway grade crossing and signal shunting on its route in Southern Illinois.
As noted in Part 1, the City of New Orleans clearly benefits from this dictate, while other long-distance trains suffered where Amtrak alone calls the shots. The company gets paid by states, and thus is obligated to fill any voids caused by missing or late-delivered equipment, such as the dearth of serviceable Midwest Siemens Venture coaches. That's why "axle count" Superliner transition sleepers and dining cars are routinely deployed on the Chicago-Carbondale daytime Saluki and Illini.
Adding one car to a cross-country service line translates to a need for five cars to cover all trainsets (six in the case of the California Zephyr, four for the Coast Starlight, and just three for the Capitol Limited). Ensuring enough equipment is roadworthy requires a top-to-bottom commitment to alter existing maintenance procedures to make that happen.
Much of the rolling stock removed from service beginning with reduced frequencies in October 2020 remains sidelined because required four-year brake system rebuilds were curtailed. Amtrak has claimed it now lacks enough skilled personnel and facilities to quickly restore these cars to active duty.
Bulking up the Cascades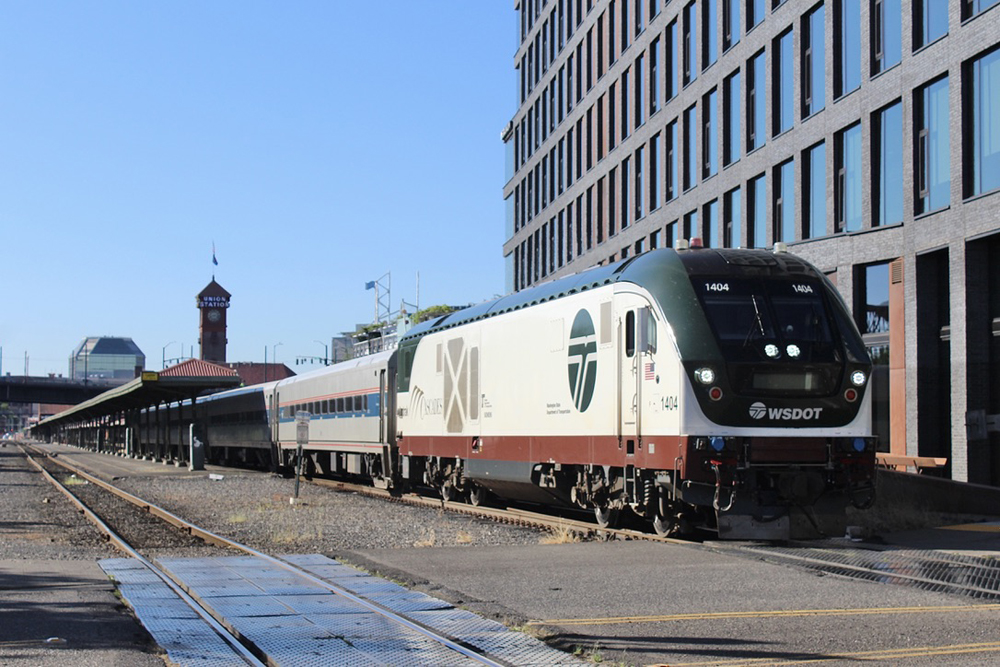 ---
However, the company was able to marshal maintenance resources when it needed to provide Horizon coaches and cafes for additional Amtrak Cascades capacity and another round-trip from Portland, Ore. to Vancouver, B.C.
Horizon coaches and cafes in need of mandated four-year truck and brake-part rebuilding, a process known as "Clean, Oil, Test and Stencil," or COT&S in railroad parlance, were hauled out of storage. They were sent to Amtrak shops where special truck-brake maintenance lines were set up to prioritize these cars' return to service. In addition to two Oregon-owned Talgo trainsets, four three-car Horizon sets protecting the November 2022 schedule grew to six four-car sets for the March 2023 expansion, a net increase of 12 cars.
In a message sent to more than 100 people with Amtrak email addresses, a manager thanked "everyone who has had a part in in bringing the required Horizon equipment up to speed for the second round trip to Vancouver, B.C., including movement to [Los Angeles], Ilene Lara and the team in [Los Angeles] for their devoted work on COT&S and defect repair in preparation for the Horizon cars to enter service."
It was clearly perceived to be an extraordinary endeavor. But if management sought to capture additional revenue by meeting surging intercity demand, this initiative might have been implemented earlier for Superliners or continued after the company's commitment to Washington State was completed. Instead, according to sources familiar with current practices, maintenance and overhaul plans for fiscal 2023 have remained largely unchanged.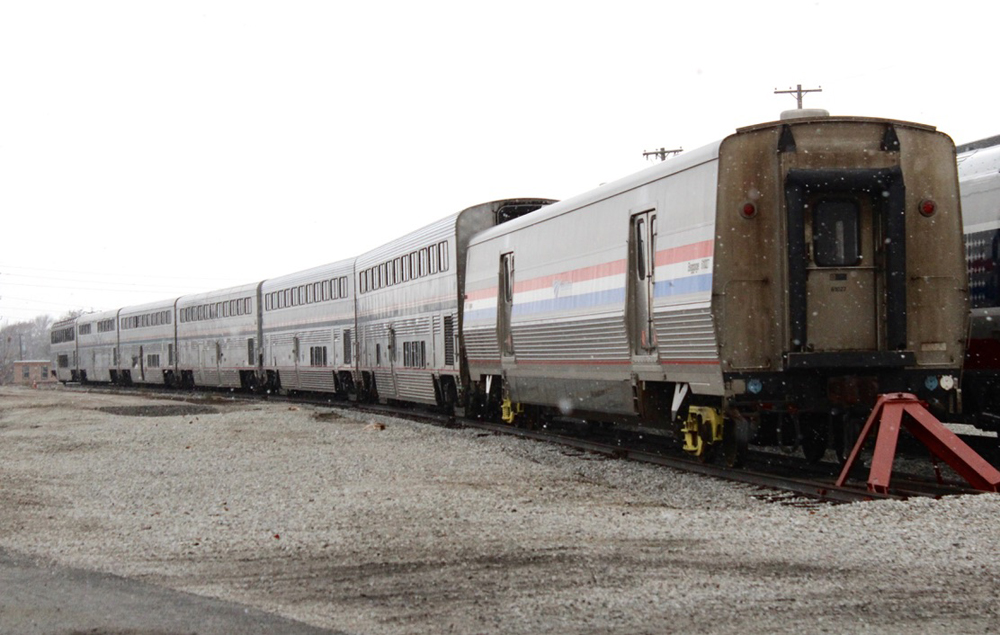 Pre-planned Superliner overhauls continue at Amtrak's Beech Grove Maintenance Facility. Much-needed top-to-bottom interior and mechanical refurbishment as well as the COT&S work are included in the process. Front-line employees report to Trains News Wire sources, however, that parts shortages, often involving truck and brake rebuilding, continue to delay task completion. That reality would make it difficult to add a separate line for sidelined cars not scheduled for a thorough renovation.
Revenue foregone, trips not taken, and Amtrak's ability to capture heavy travel demand outside the Northeast Corridor has thus far been a missed opportunity. But the trajectory might be reversed now with a change of course.
Devoting maintenance resources specifically to getting Superliners, as well as idle Viewliners, into service is a short-term solution that may disrupt management's 2023 planned cost structure, but an immediate course change can pay dividends with increased revenue later in the year and into 2024, when more completely overhauled equipment becomes available.