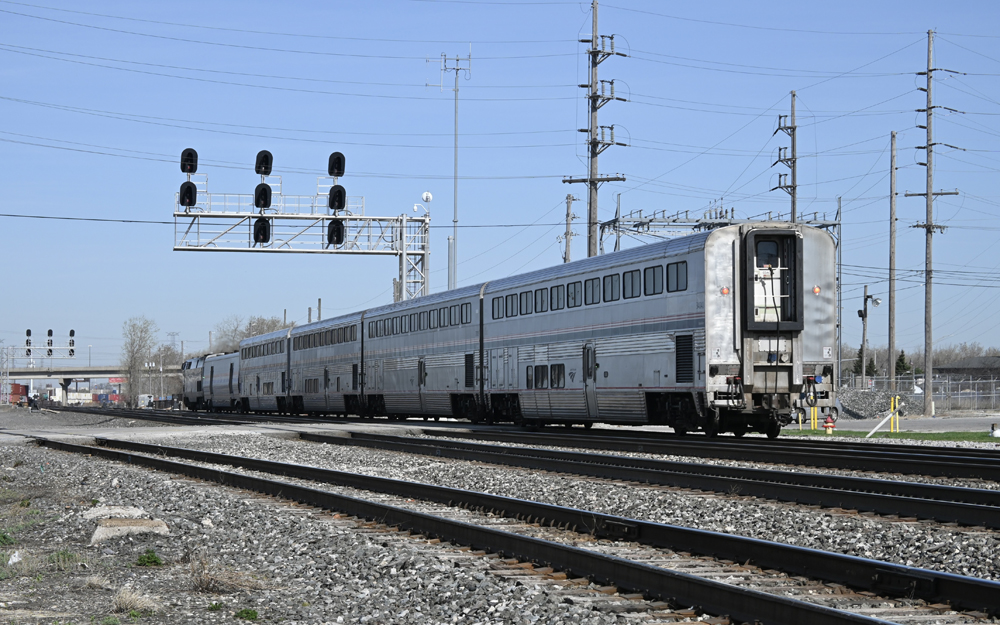 ---
First of two parts
WASHINGTON — While the U.S. Transportation Security Administration reported a record 2.7 million passengers processed at the nation's airports on Friday, May 26, a lack of capacity means intercity passenger rail travel was not a Memorial Day weekend travel option for many Americans served by Amtrak long-distance trains.
The problem is not one felt equally across the Amtrak system, however. In the Northeast, where capacity remains available, riders took advantage during the long weekend.
Northeast strength
Though the national media talked about crowded airports and highway congestion, most reports overlooked Amtrak's Northeast Corridor. Evaluating Northeast Regional coach, long-distance coach, and Acela business-class patronage on Monday May 29 as of the previous day, Trains News Wire note the following: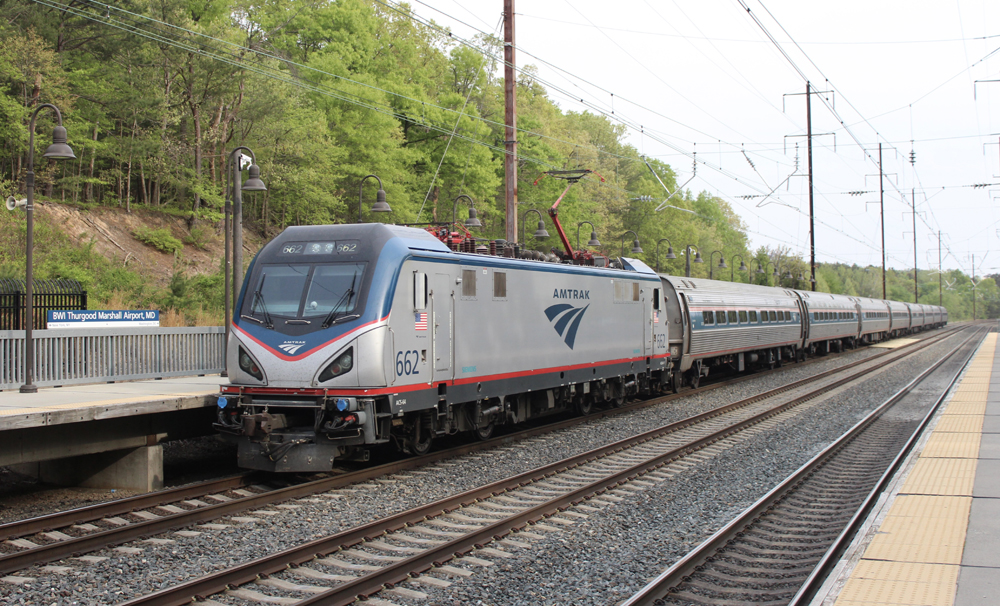 — New York-Washington D.C.: All 55 departures between 6 a.m. and 10 p.m. (includes both directions) were at 80-90% capacity, with six sellouts.
— New York-Boston: All 34 departures between 6 a.m. and 9 p.m. (includes both directions) were at 70-90% capacity, with three sellouts.
Each Northeast Regional is usually assigned six to eight coaches, a café, and a business-class car. Trains from New York to Miami or New Orleans usually have three coaches (the Palmetto to Savannah, Ga., has a few more) and each Acela trainset can handle about 260 business-class passengers.
Elsewhere, few choices
Away from the Northeast Corridor, sellouts haven't been limited to holiday weekends on many routes. In part, this is because Amtrak management has failed to prioritize the return of long-distance assets it began removing from service in October 2020 as federally-mandated four-year brake rebuilding dates came due.
As a result, all long-distance trains have been affected to some extent by the lack of available equipment. Rather than expand sleeping car space on Eastern single-level trains with the delivery of 25 Viewliner II sleeping cars during the last five years, or divert cars to other capacity-challenged trains, Amtrak has moved 17 Viewliner I sleepers into the "inactive" category. The information comes from a Freedom of Information Act request to Amtrak by James Tilley, president of the Florida Association of Railroad Passengers.
Limitations of the Capitol Limited
The biggest impact has been felt by travelers relying on trains assigned Superliners. The Chicago-Washington, D.C. Capitol Limited has been operating with one coach, two sleeping cars, and one combination diner-lounge cafe since March, when the second sleeper was added. With a handful of exceptions where one seat or room might be available, it is now sold out every day into July, and thus unable to fulfill mobility needs of people boarding at the 16 stations in six states it serves.
Not having the three and sometimes four coaches it once hauled takes Amtrak out of the transportation mix in these towns. It also effectively chokes off connectivity across the entire network if a journey from one of the cities on the Capitol Limited route connects through Chicago.
Less capacity equals higher fares
Those that can get aboard are paying more. Preliminary ridership and revenue results for April 2023 obtained by Trains News Wire show passenger counts off 33% from the same month last year while revenue rose 26%, as shown in the table below. This translates to a whopping 88% increase in ticket revenue per passenger. More sleeper patrons versus fewer coach riders might explain the Capitol's big jump, but coach and sleeping car capacity cuts are generating higher fares all over the long-distance network.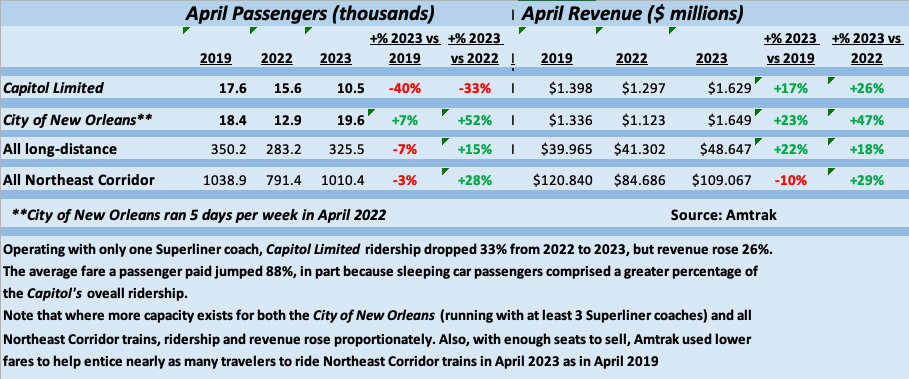 Raising prices as inventory diminishes is practiced every day in transportation, broadcasting, and the concert business. But the above snapshot, comparing April 2023 metrics with previous years, shows that strong travel demand accompanied by sufficient capacity to handle it need not lead to a situation where revenue increases dramatically outpace ridership gains.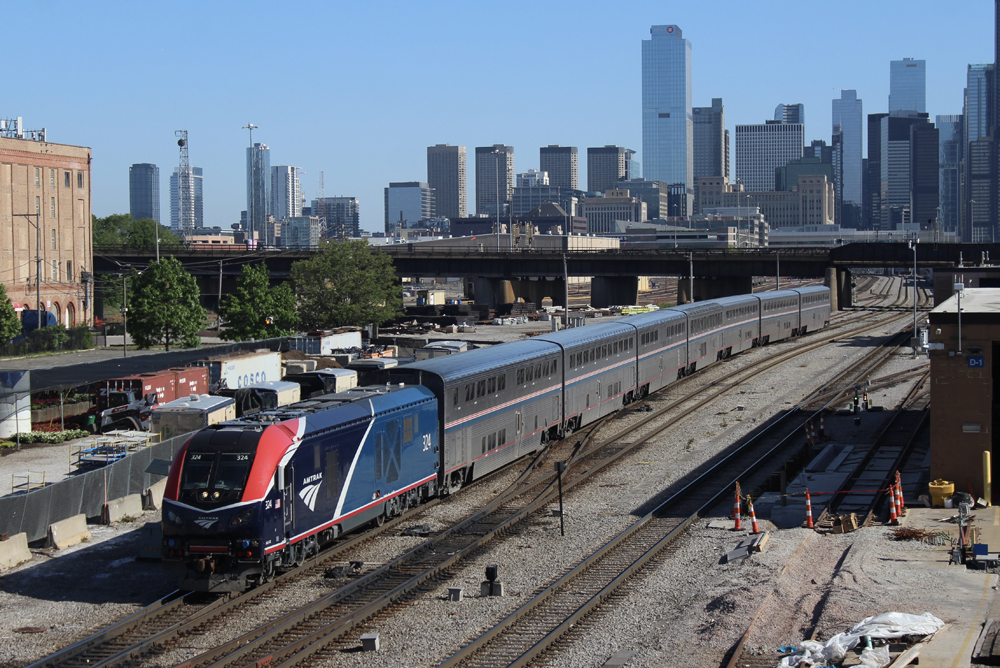 In comparison, the City of New Orleans carries seven Superliners: three coaches, a sleeping car, transition sleeper, dining car, and Sightseer Lounge. That's because for reasons Canadian National has not explained, every passenger train traveling at maximum authorized speed on the CN's north-south main line through southern Illinois must run with seven Superliners to ensure track circuits for signals and highway crossings are properly shunted.
Thus, the train approaches the coach capacity that the Capitol Limited used to provide. Both the City and Northeast Corridor trains show similar ridership and revenue increases compared to previous years. This is evidence that where sufficient capacity exists, growth can follow.
Belatedly, Amtrak has begun to add equipment to some long-distance train departures: a coach here (on the Southwest Chief) or a sleeping car there (on the Empire Builder's Seattle section). Trains News Wire asked Amtrak in March for details about how individual train capacity was being adjusted after receiving reports from sleeping car passengers who were downgraded to coach after the car line in which they had booked was dropped. Amtrak declined to provide its blueprint, saying "our consist plan and the effective date of changes is commercially sensitive information."
What can be done to return more sidelined equipment to active service? Part 2 will explore that question.