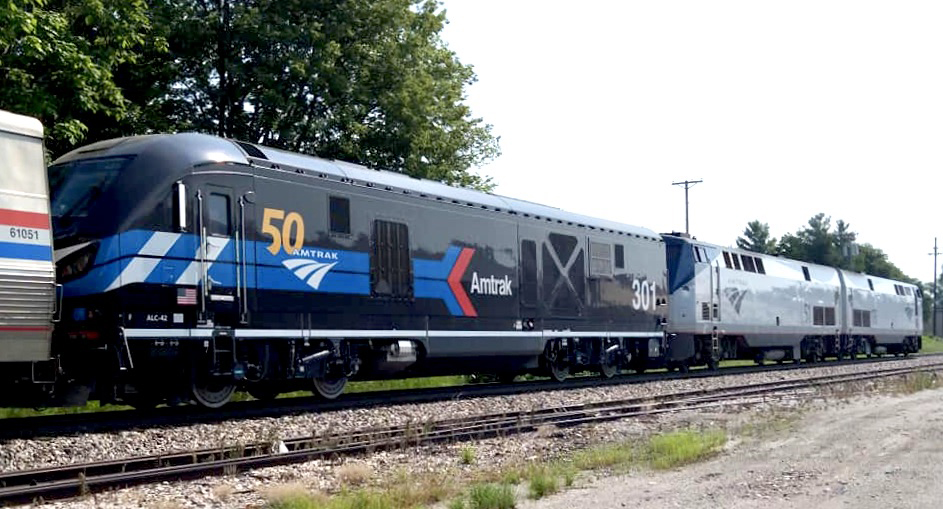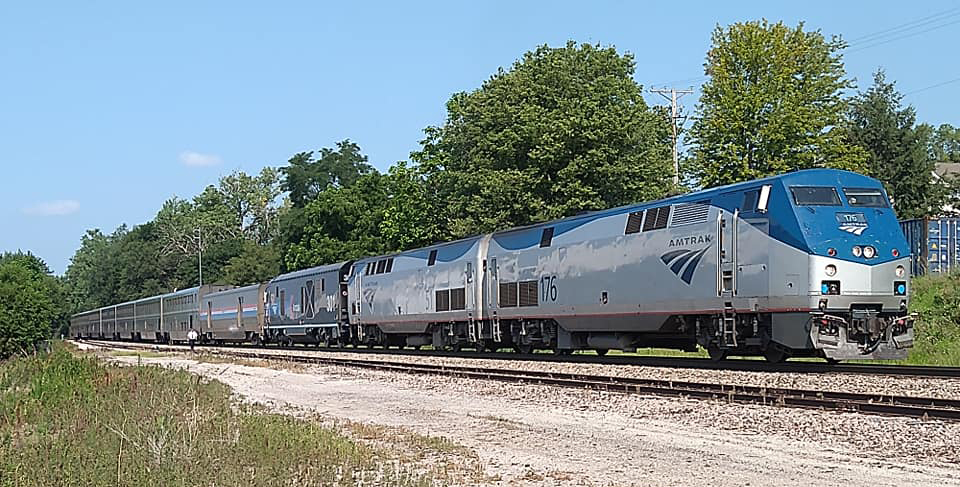 RALSTON, Neb. — "Day One" is on trip No. 1.
Siemens Charger ALC42, No. 301 the second locomotive in Amtrak's 75-unit order for new long-distance locomotives, is en route from the Siemens plant in Sacramento, Calif, to Wilmington, Del., where Amtrak will take delivery. The locomotive, wearing the one-of-a-kind "Day One" scheme to commemorate the first locomotive painted for Amtrak in 1971 — itself a one-off — left California Saturday on the California Zephyr and at this writing is en route to Chicago. Bad news for Chicago-area rail photographers: The train is currently running 7 hours, 30 minutes late, meaning it will arrive well after dark. (Current estimated arrival at Chicago Union Station is 10:20 p.m.)
Photographer Mike Vana caught the locomotive today in Ralston, Neb., when the train stopped for unspecified mechanical problems. Current plans are for it to continue east on Tuesday on the Capitol Limited, which leaves Chicago at 6:40 p.m.
Amtrak showed the first of the new locomotives to the media at a June event at Chicago Union Station [see "Amtrak shows off first long-distance Siemens Charger …," Trains News Wire, June 15, 2021]. The Day One design is one of several special paint schemes Amtrak is unveiling this year as part of its 50th anniversary [see "Behind Amtrak's new locomotive designs," News Wire, March 18, 2021].