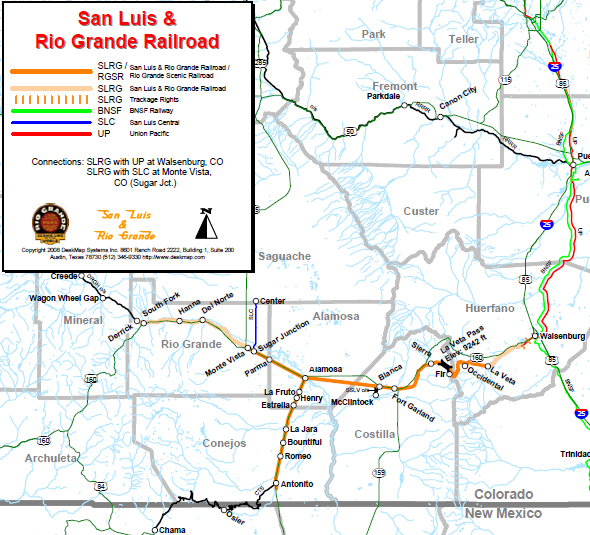 ALAMOSA, Colo. — In late bidding that trustee William Brandt described as "spirited" to a local newspaper, a short line owned by a Colorado billionaire has won the bankruptcy auction for the San Luis & Rio Grande Railroad.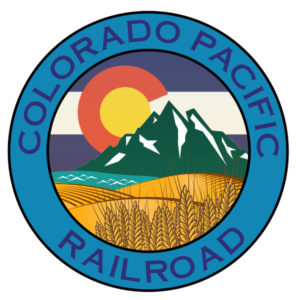 The Colorado Pacific Railroad, owned by Stefan Soloviev, a billionaire farmer and son of late New York City real estate developer Sheldon Solow, won the auction with a bid of $10.7 miilion on Thursday, the Colorado Sun news site reports. That upended the earlier $5.75 million bid by shortline holding company OmniTRAX [see "OmniTRAX finalizes deal …," Trains News Wire, Oct. 12, 2022].
The 155-mile railroad, once part of the Denver & Rio Grande Western, connects Alamosa and Antonito, Colo., to the Union Pacific via an interchange at Walsenburg, Colo. As an Iowa Pacific Holdings property, it offered excursion passenger service over the route's scenic highlight, the 9,220-foot La Veta Pass.
"I have a fiduciary duty and I always have to find a way to get the most money to creditors," Brandt told the Sun, "and I think this purchase price does that."
The bid from Soloviev's holding company KCVN, LLC, reopened the bankruptcy process. The Valley Courier newspaper reports the deal will not be final until the judge in the bankruptcy case issues his decision on Nov. 28, after which it will have to go to the Surface Transportation Board for final approval.
A local outdoors group, San Luis Valley Great Outdoors, had objected to the sale to OmniTRAX, because the company had indicated it would not allow easements for recreational trails along the SL&RG right-of-way [see "Outdoors group seeks to block sale …," News Wire, Nov. 11, 2022]. Mick Daniel, executive director of the outdoors group, told the Sun Colorado Pacific "seems pretty civic minded."
Soloviev's Colorado Pacific operates 156 of track in southwestern Colorado from Towner, Colo., just west of the Kansas state line, to NA Junction, about 27 miles east of Pueblo, offering connections to Union Pacific and BNSF. The company was also involved in effort to force Union Pacific to sell it the mothballed Tennessee Pass line, which UP had agreed to lease to Rio Grande Pacific in an effort subsequently shot down by the Surface Transportation Board [see "Colorado Pacific files objections with STB …," News Wire, Jan. 11, 2021, and "Federal regulators reject short line plan …," March 26, 2021].
In a text to the Valley Courier, Soloviev said he was "pleased and proud" to be the railroad's new owner.
"This is just another piece to the larger part of creating the first ever vertically integrated agricultural business," Soloviev wrote. "From seed to farming to harvest to storage to rail to a dedicated port to vessel to end-user, wherever that end-user is in the world."
Brandt, the bankruptcy trustee, told the Courier, "I think there are all kinds of people who have been waiting with baited breath to see some semblance of financial security put behind the railroad. I'm convinced, once that's there, there will be some heavy growth in the [San Luis] Valley."