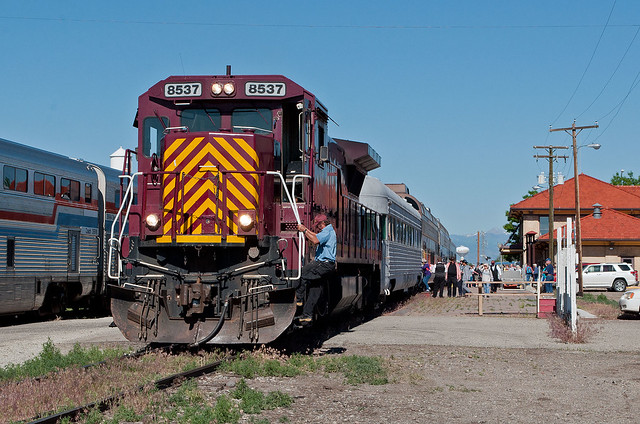 ---
DENVER — OmniTRAX has completed an agreement to purchase the assets of the bankrupt San Luis & Rio Grande Railroad, which will become the company's 26th short line.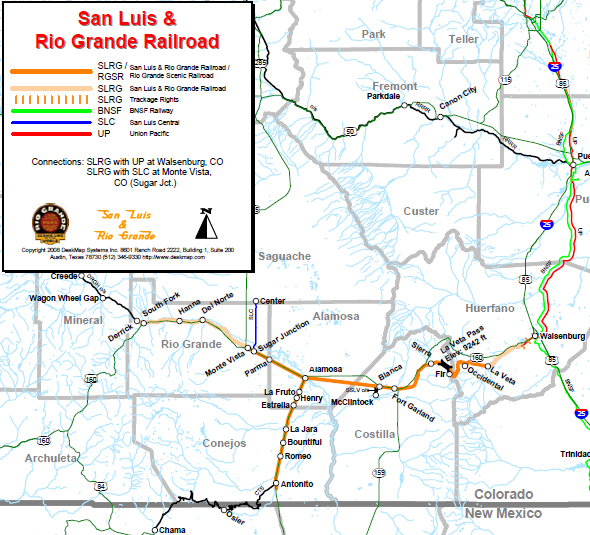 Bankruptcy trustee William Brandt had said last month that the company had signed an agreement in principle to purchase the 155-mile Colorado railroad, a former Denver & Rio Grande Western route most recently operated as an Iowa Pacific Holdings property [see "OmniTrax has agreement …," Trains News Wire, Sept. 19, 2022]. It has been in bankruptcy for three years.
"As a Colorado company, we know how important the SLRG has been to the San Luis Valley and Colorado's economy," OmniTRAX CEO Dean Piacente said in a press release announcing the deal. "The Broe Group companies have grown with Colorado for 50 years and we are proud to help revitalize this railroad to bring more business and jobs to the region and our state."
The addition of the San Luis & Rio Grande will become the second OmniTRAX railroad in Colorado, joining the Great Western Railway, and will increase the company's North American rail network to more than 2,000 miles. The deal is expected to close in late 2022.
Terms were not announced. The Valley Courier newspaper previously reported the company offered $5.75 million, although almost $4 million of that was to address back taxes.
OmniTRAX says the railroad provides a key statewide freight connection between the San Luis Valley and Colorado's eastern plains, and that acquisition offers expanded reach for the line's active rail customers and provides new opportunities to grow the region's economic base.