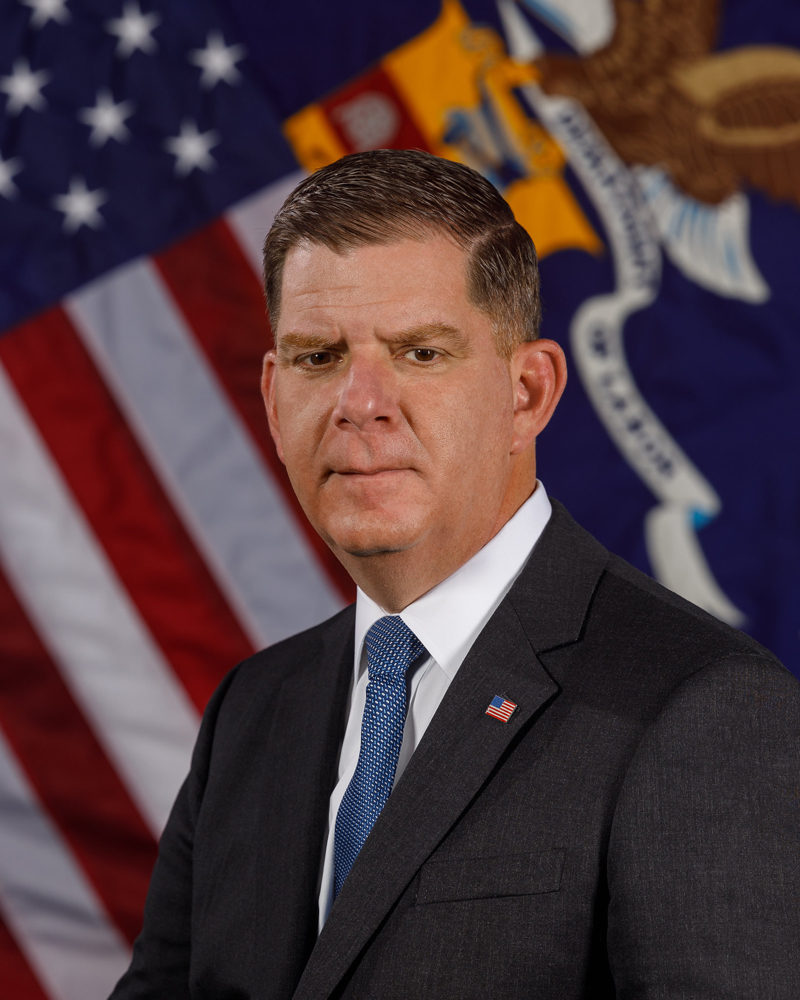 NEW YORK — U.S. Secretary of Labor Marty Walsh, credited by unions with a key role in the tentative agreement that averted a railroad strike in September, says he expects Congress will act to block a possible strike later this month.
Walsh made his comments on Friday to CNN, prior to the latest vote ratifying a national rail labor contract. The International Association of Machinists and Aerospace Workers District 19, which represents 4,900 rail worker, on Saturday announced it had approved a tentative deal by a 52%-48% margin [see "Machinists narrowly ratify …," Trains News Wire, Nov. 5, 2022]
Just 52% of voters approved the agreement, after the union's rank and file had turned down a previous deal.
The Brotherhood of Maintenance of Way Employes Division and Brotherhood of Railroad Signalmen have turned down tentative agreements, with the BMWED set to strike as soon as Nov. 19.
Walsh said his goal is to "get those two unions back at the table with companies and get this thing done," and that a negotiated settlement is the best possible outcome. But if the two sides don't reach an agreement, he said, "Congress will have to take action to avert a strike in our country."
The BMWED is seeking paid sick leave for its members, which the railroads have previously rejected and did so again when the two sides reopened negotiations [see "Railroads reject maintenance of way workers' request …," Trains News Wire, Oct. 20, 2022].
In response to Walsh's statement, the union told CNN, "Congress should not have to intervene. The railroads should provide paid sick leave to its employees. They have the money to do it, and it literally would cost them a penny of every dollar of record profits to provide it. It's only 2% of what CSX, NS, and UP spent so far this year in stock buybacks. It's literally nothing to them, yet they refuse to provide it."