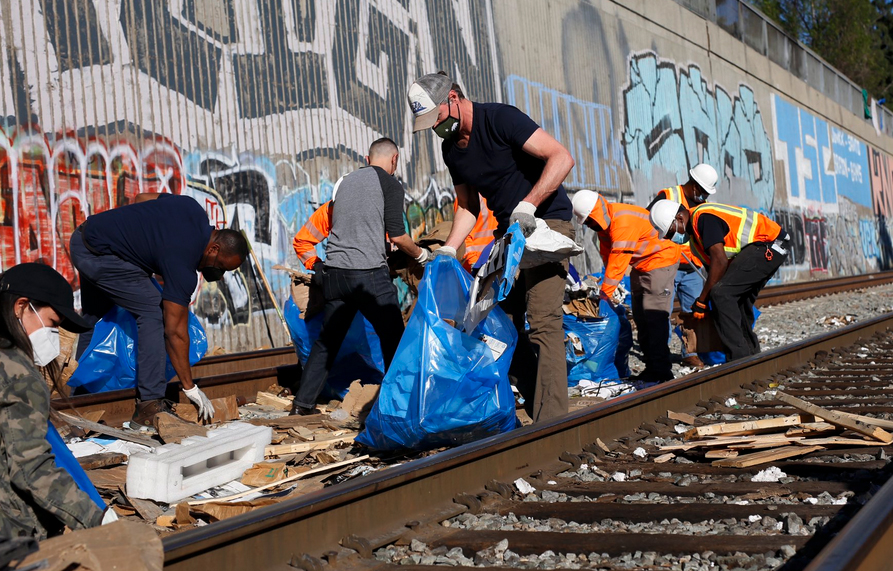 ---
LOS ANGELES — Los Angeles County District Attorney George Gascon has responded to Union Pacific criticism of his policies, which it says play a part in much-publicized thefts from intermodal containers, by suggesting the railroad doesn't do enough to protect its trains.
The South Bay Daily Breeze reports that Gascon, in a letter to UP Director of Public Affairs Adrian Guerrero, said the railroad's concerns are "taken seriously" and that his office wants to work with UP "in a productive matter to ensure that those who tamper with or steal from UP are held accountable." But Gascon also wrote that it "telling that other major railroad operations in the area are not facing the same level of theft at their facilities at UP."
Guerrero, in a Jan. 16 letter, had said Gascon's office was not doing enough to pursue charges against those caught committing the thefts, saying they are "released after paying a nominal fine … and released back onto the streets in less than 24 hours.
"While we understand the well-intentioned social justice goals of the policy," Guerrero wrote, "we need our justice system … to hold these criminals accountable, and most important, help protect our employees and the critical local and national rail network."
Gascon said the number of cases presented to his office for filing had dropped from 78 in 2019 to 47 last year, and that more than 55% were filed by his office. "Felony and misdemeanor cases are filed where our office is presented with enough evidence to prove that a crime was committed."
For its part, UP, through a public relations company representing it, told the newspaper in an email that it had brought in "dozens of special agents" from across its network during 2021's peak season, and has kept that increased presence for several months.
Images of a stretch of UP tracks in Los Angeles littered with boxes from container break-ins have drawn international attention. The problem drew additional focus when a UP train derailed at the site Jan. 15 [see "UP train derails …," Trains News Wire, Jan. 17, 2022]. California Gov. Gavin Newsom in a visit last week, helped with cleanup and announced funds to expand a task force to address organized thefts [see "California governor visits site of train thefts …," News Wire, Jan. 21, 2022].