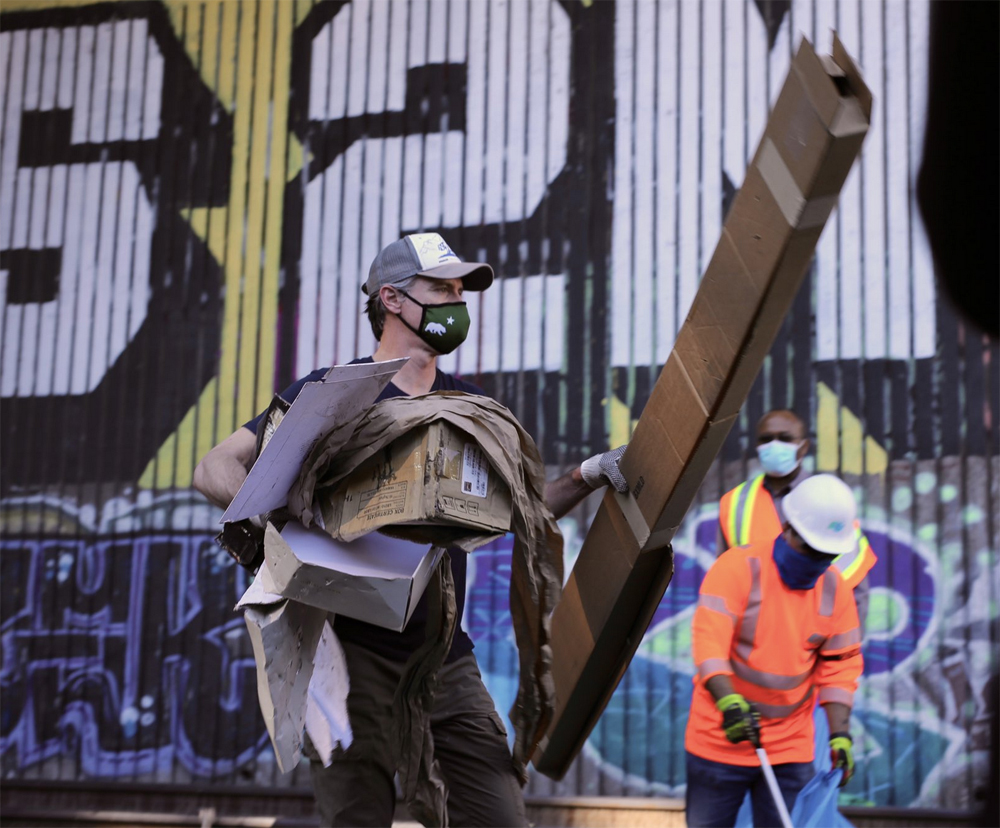 ---
LOS ANGELES — California Gov. Gavin Newsom visited the site of a series of much-publicized thefts from Union Pacific intermodal trains on Thursday, promising the state would provide $255 million over three years to help combat the problem.
The Los Angeles Daily News reports Newsom said the money will go to grants to local law-enforcement agencies, expanding an existing Organized Retail Theft Task Force.
"This is not a one-off — this is organized theft," Newsom told a press conference. "These folks are arrested as if they're not connected to the whole, and we need to change that."
Another $18 million over three years will create a unit in the state attorney general's office to investigate and prosecute cross-jurisdictional retail theft, he said.
Newsom also said the California Highway Patrol, Los Angeles Police Department, LA County Sheriff's Department, and Union Pacific police will work together on patrolling the area, and on investigations.
"We recognize that we need each other in terms of organizing a framework to support our efforts to hold folks to account and to secure these sites," Newsom said, "and to hold folks accountable for the long haul."
Assistant Chief Charlie Sampson of the CHP said the agency was creating a special task force assigned to the UP which would operate for 90 to 100 days, then assess its effectiveness.
On Thursday's earnings call, UP CEO Lance Fritz also noted the organized nature of the problem.
"Something that used to be a nuisance, call it two years ago, members in a neighborhood would see a train not moving and might take advantage of trying to pop open a box to see what's inside. Today that's more organized," Fritz saya.
"We've got our arms around it, we've cleaned up the area, and we're going to be enhancing security in the area. We're going to put physical security barriers in place. It's unfortunate. It won't necessarily be pretty. But it will protect our property and more importantly it will protect our employees," Fritz says. "That's probably the biggest concern I've had … we hate impacting our customers. We really can't stomach putting our employees at risk."
— Updated at 1:30 p.m. CST with Fritz comments