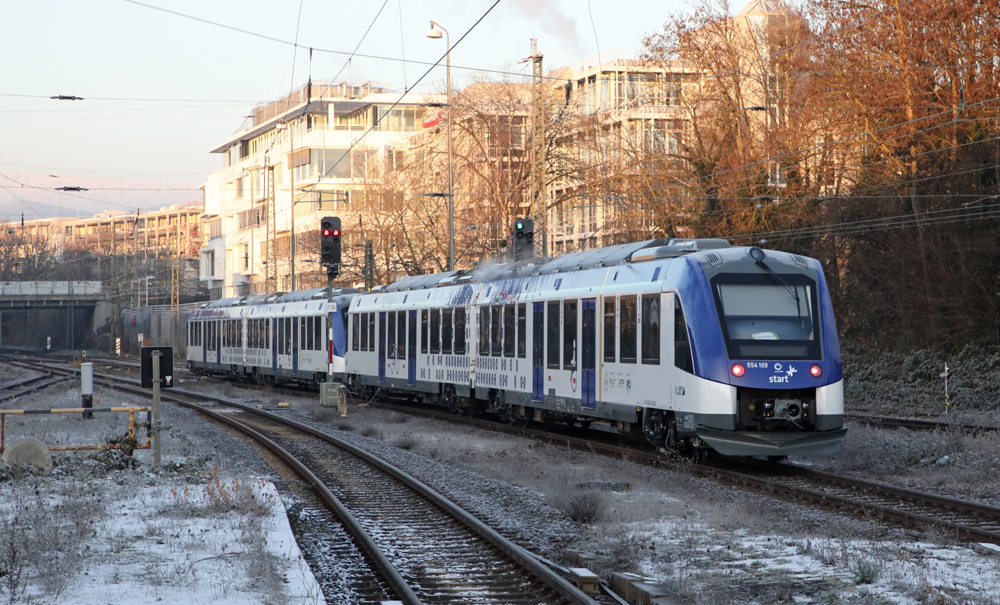 ---
The first winter intended to see regular use of hydrogen-powered passenger trains in Germany has not gone smoothly, with service disrupted by both equipment delivery and operational issues.
The trains entered regular service in mid-2022 [see "World's first hydrogen trains enter regular passenger service," Trains News Wire, July 26, 2022]. Prototype trains had been running for several years — one of which is now set for a demonstration in Canada this summer [see "Alstom's hydrogen passenger train to debut in Quebec," News Wire, Feb. 3, 2023].
A fleet of 27 hydrogen-powered trains were due to enter service in Frankfurt am Main in central Germany in December 2022, but manufacturer Alstom was unable to deliver more than six of the trains on time, citing supply-chain problems because of the COVID-19 pandemic and war in Ukraine. This meant older diesel multiple-unit trainsets were pressed into operation and many services were cancelled for several weeks.
Worse still, the few hydrogen trains delivered didn't work well in mid-December temperatures of minus-10 Celsius (14 Fahrenheit), not unusually cold for German in mid-winter. Only two of the six trains were actually working on some days.
The exact operating problems have not been revealed, but the German rail train press reports that putting hydrogen fuel into the trains at low temperatures was a key problem. For the fleet near Frankfurt, operating under rules requiring its hydrogen fuel tanks to be kept at least one-third full at all times, this was made more difficult because the fueling station is inside a chemical works. Having to return there regularly to top up fuel was taking time and engineers that the operating company hadn't planned for.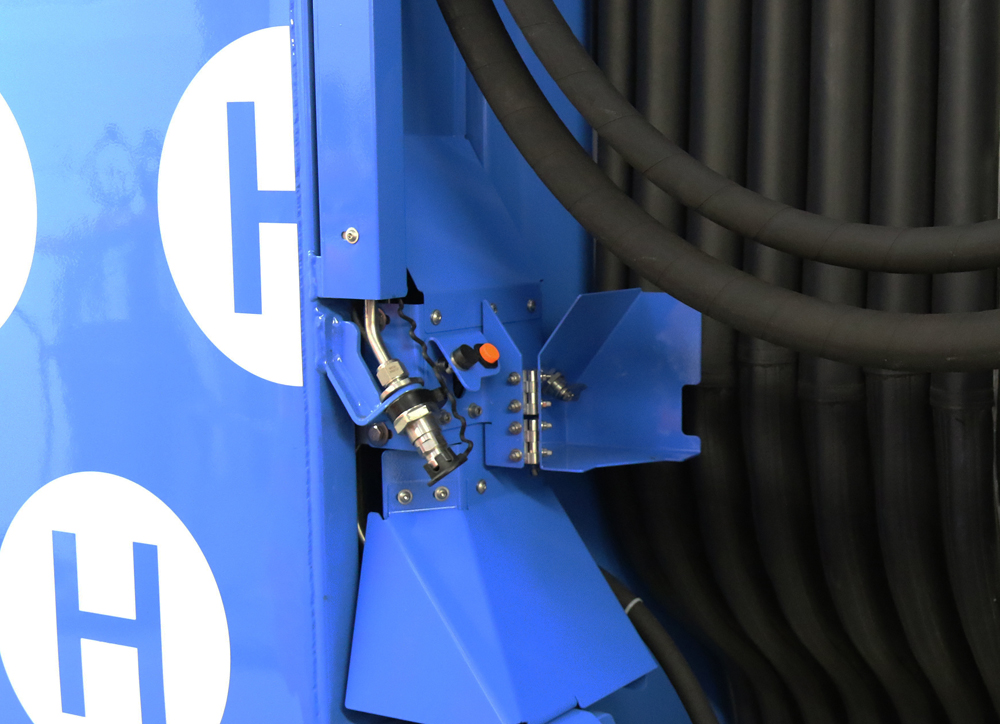 The hydrogen trains in use or trial in Europe use filling points mounted on the car body to take in hydrogen, delivered under pressure from specially designed ground fuel stations or from tanker trucks. The fuelling point itself is a steel nozzle that, when not in use, is protected by a moveable cover. Hydrogen itself has a very low freezing point of minus-259.14 Celsius (minus-434 F), so even the coldest outside temperatures will be well above this. It is, however, possible that ice built up around the trains' fueling points.
On the original hydrogen train routes in the north of Germany, the number of trains in use also fell to around zero on some cold days. The reason wasn't clear, with manufacturer Alstom telling local media this was due to staff training and regular maintenance, neither of which ordinarily explains why an entire train fleet is out of service. Fortunately, some of the DMU fleet the hydrogen trains were supposed to replace had been retained, and this was used instead.
Whether hydrogen trains can be better adapted for winter operation remains to be seen and train manufacturers, in particular Alstom, need to be more transparent about winter-related problems. German observers have already made the comparison with hydrogen-powered buses, bought for the city of Wiesbaden, also near Frankfurt, which are to be replaced with new diesel ones, after only a year. The local bus company is citing cost and fueling problems with the hydrogen vehicles.
A U.S. study looking at hydrogen-powered buses revealed battery-powered buses lost more range (a 37.8% decrease in distance between recharging stops) than those which are hydrogen-powered (a 23.1% decrease) when temperatures fell from 50-60 degrees to 22-32 degrees, so a drop in performance in terms of range might be expected. The same logic applies for hydrogen-powered trains (although possibly with different actual numbers); however the key takeout is that the trains themselves should remain in use, even if they have to be refueled more often.