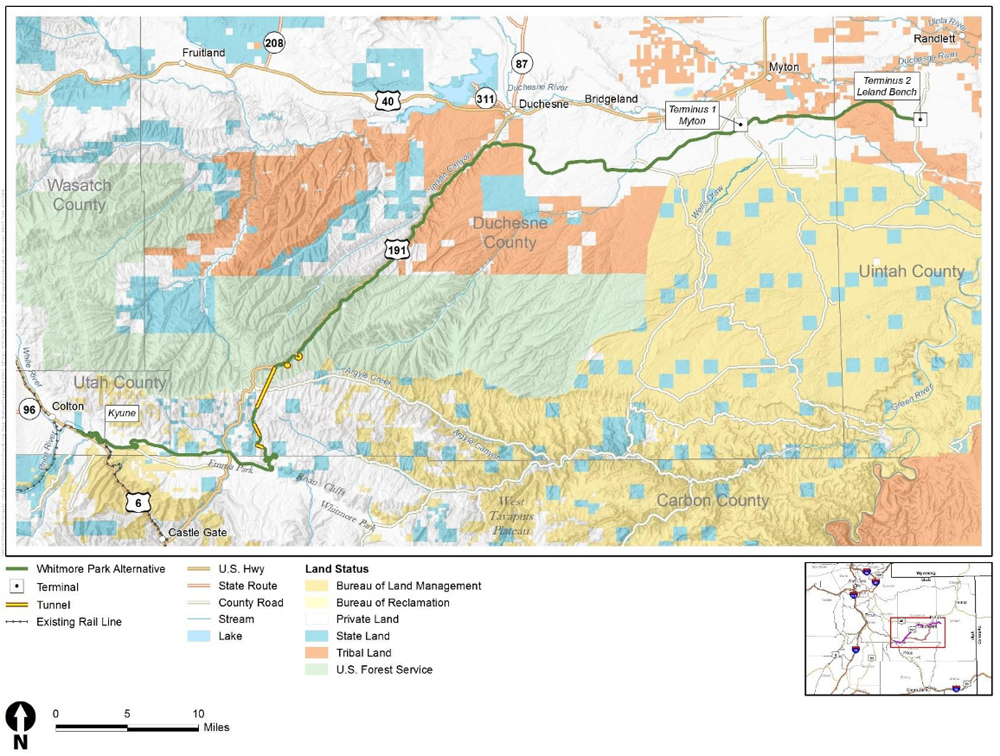 ---
OGDEN, Utah — A U.S. Forest Service review has upheld a decision granting right-of-way to a portion of the Uinta Basin Railway project, the last major regulatory barrier to the proposed 85-mile line to serve oilfields in Utah.
The Salt Lake Tribune reports several environmental groups had challenged the Forest Service's decision to approve the railroad's path through 12 miles of Utah's Ashley National Forest. But in a six-page letter this week to an attorney representing the Center for Biological Diversity, Deputy Regional Forester Deborah Oakeson said that "the record supports permit issuance," although it does have reservations about some aspects of the Surface Transportation Board's characterization of federal agency responsibilities and the Final Environmental Impact Statement's system for categorizing effects of the project.
The letter also reviews 18 specific concerns from the environmental groups, although Oakeson's letter says many "are outside of the Forest Service's decision space," and concludes "the totality and essense of the reasonably foreseeable environmental effects were fully and clearly disclosed" in the environmental impact statement "regardless of how they were categorized."
The STB approved the Uinta Basin project, which will connect oilfields to the national rail network at Kyune, Utah, in 2021 [see "STB clears path for Uinta Basin project," Trains News Wire, Dec. 16, 2021]. The environmental groups are suing to block the decision by the STB and other federal entities, saying the board's decision ignored the overall environmental impact of extracting and processing up to 350,000 barrels of crude oil a day [see "Environmental groups sue …," News Wire, Feb. 14, 2022].