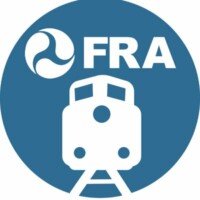 70 rail improvement projects
WASHINGTON — The Federal Railroad Administration announced the Consolidated Rail Infrastructure and Safety Improvements (CRISI) grant recipients for the 2022 fiscal year. In a press release on Sept. 25, 2023, more than $1.4 billion from the Biden-Harris Administration's Bipartisan Infrastructure Law was awarded to rail-related improvement projects across 35 states. The total amount is considered the largest in investments towards rail safety and rail supply chain.
"For years, the CRISI Program has helped to maintain and modernize America's freight rail network, and it's the only federal grant program prioritizing smaller, short line railroads vital to our nation's economy and regional supply chains," said Amit Bose, FRA administrator. "The selected projects will tackle issues facing communities and invest in a 21st century rail network yielding greater benefits – faster and more reliable deliveries of goods, safer communities, cleaner transportation, and more jobs and workforce development opportunities."
Of the 70 total projects to receive this contribution, the following are considered highlights from the release:
Gulf Coast Corridor Improvement Project: As part of a partnership between Amtrak and the Southern Rail Commission, more than $178.4 million will go towards restoring passenger service in Alabama, Louisiana, and Mississippi for the first time since the aftermath of Hurricane Katrina in 2005 [See "$178 million in CRISI grant awarded for Gulf Coast rail," News Wire, Sept. 21, 2023]. The federal funding looks to also improve freight operations for CSX Transportation and Norfolk Southern in the region to benefit the Port of Mobile.
Rural Rail Rehabilitation Phase II Project: More than $72.8 million looks to improve track, upgrade grade crossings and enhance the infrastructure of Washington State's Palouse River & Coulee City Railroad, a vital wheat-hauling short line.
Tennessee Short Line Railroad Bridge Bundle Project: More than $23.7 million will upgrade approximately 42 bridges along 10 shortline railroads in Tennessee.
Foster Economic Sustainability Throughout Kentucky Project: More than $29.5 million looks to make improvements towards Kentucky's Paducah & Louisville Railway. This includes significant work along the Class II railroad's 280-mile main line, upgrading multiple bridges, rehabilitating locomotives, and improving local railyards.
Cornhusker Railroad Regional Connectivity Project: More than $15.2 million to modernize Nebraska's Cornhusker Railroad, including improved interchanging with Class I railroads.
Port of Baltimore Strategic Acquisition of Battery Electric Locomotives Project: More than $11.5 million will be used to replace three older diesels with new battery electric locomotives and install a battery charger at the Port of Baltimore. CSX is slated to operate these locomotives at its Curtis Bay Piers terminal.
North Central Appalachia Rail Enhancement and Rail Corridor Preservation Project: More than $16.2 million to provide track improvements and bridge rehabilitation along Ohio's Kanawha River Railroad for efficient and safe freight transport, including chemicals and hazardous materials.
While most of the selected projects focus on the freight rail industry, the press release confirms the CRISI investment towards the improvement and expansion of passenger service, including in Virginia and California. See the full list of the Fiscal Year 2022 CRISI project selections.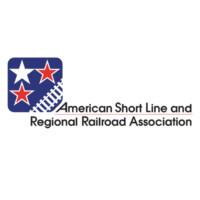 In response to the recent announcement, the American Short Line and Regional Railroad Association released its statement congratulating the recipients and celebrating the unprecedented number of selected projects for the shortline railroads. A total of 42 received this funding for the improvement of class II and III railroads in the U. S., making it the most successful in the industry.
"FRA's wise selections make clear that short line applicants and their partners provided fiercely competitive proposals that delivered on the USDOT's stated goals of providing infrastructure investment to improve safety, efficiency, economic vitality, and resiliency," said Chuck Baker, president of the ASLRRA.