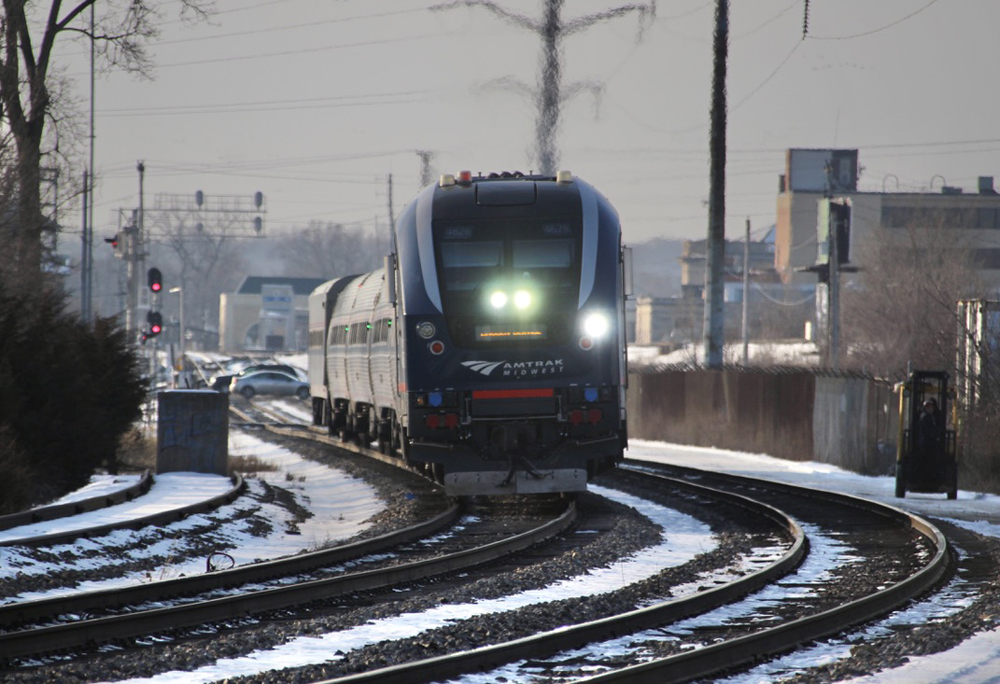 ---
CHICAGO — Continuing equipment-availability problems have led to the suspension of one of four daily Amtrak Lincoln Service round trip between Chicago and St. Louis. The service reduction is slated to run through Tuesday, Aug. 23.
Not operating are train No. 300, scheduled to depart St. Louis at 4:30 a.m. and arrive in Chicago at 9:39 a.m., and No. 305, which departs Chicago at 5:20 p.m. and arrives in St. Louis at 10:36 p.m.
The trains are currently slated to resume operation Wednesday, Aug. 24. Amtrak is looking into providing substitute bus service at the request of the Illinois Department of Transportation, according to Amtrak spokesman Marc Magliari.
This is the second Amtrak Illinois route this month to see a prolonged suspension of a round trip because of equipment issues. The Chicago-Quincy Carl Sandberg was dropped for a week earlier this month, a suspension that lasted through Aug. 9 [see "Amtrak's Empire Buiilder, Carl Sandburg see cancellations," Trains News Wire, Aug. 3, 2022].
Chicago-based corridor operations continue to be hampered by the slow rollout of Siemens-built Venture cars because of various issues [see "Siemens equipment delays …," News Wire, April 1, 2022]. Most recently, the cars have experienced a door issue that has required bracketing the new equipment with Horizon or Amfleet cars. Passengers have only been able to board or exit via the doors on the older cars.