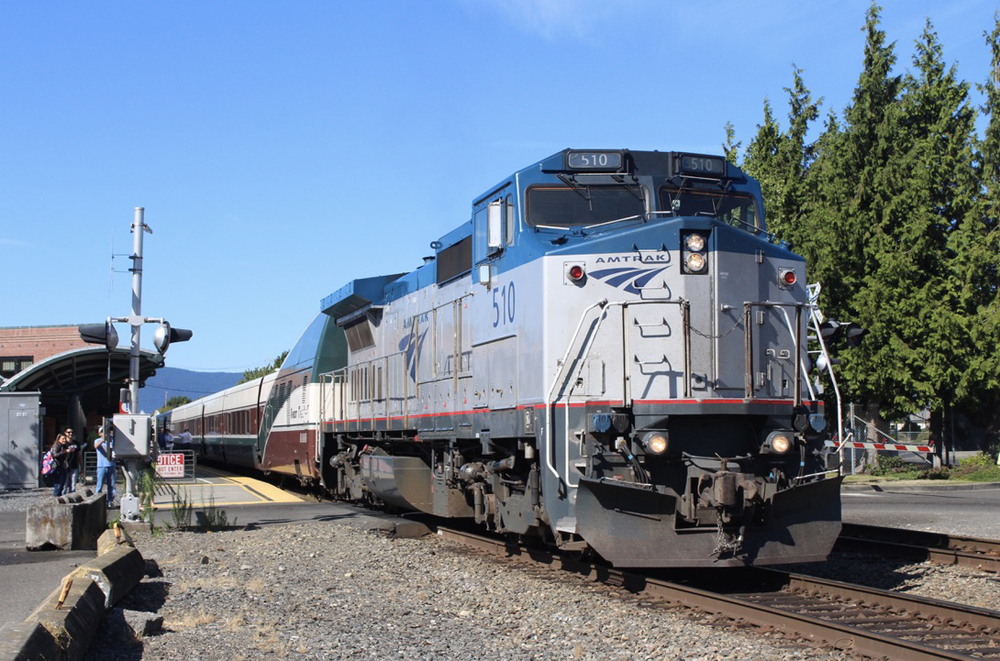 ---
SEATTLE — In its determination to cut costs in 2020 and 2021 as the COVID-19 pandemic sucker-punched its prized Northeast Corridor moneymakers, Amtrak management turned off the hiring pipeline while furloughing employees nationwide.
But state-based decisions deferring resumption of regional round trips have exacerbated the situation, especially in efforts to hire operating personnel, as prospective employees weighed future job stability and working conditions in a tight labor market.
The decision to jettison decades of craft-exclusive institutional knowledge, even as federal relief funding poured in and national-network operations showed the most resilience in retaining ridership and generating revenue, has severely hampered Amtrak's ability to restore service at a time when record-high gas prices have created an extraordinary opportunity to attract customers.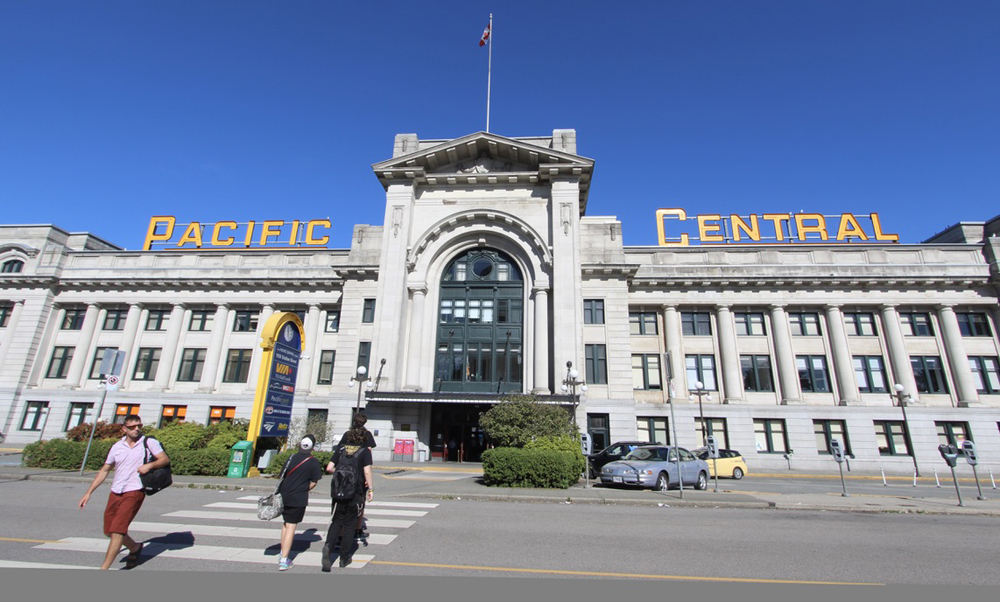 How debilitating the impact has been was revealed in a letter sent earlier this month to Washington and Oregon rail division heads by Ray Lang, Amtrak's vice president, State Supported Services. In the letter, reproduced fully below, Lang enumerated reasons the company would not be able to run Amtrak Cascades trains to Vancouver, British Columbia, for six months [see "Amtrak Cascades service to Canada pushed back…," Trains News Wire, May 16, 2022].
An assistant conductor class graduated nine participants in April that will be assigned to Pacific Northwest crew bases, Lang advised. "The Seattle crew base needs a minimum of three additional certified conductors who are qualified on the Seattle/Vancouver, B.C., route to return to Canada," he wrote, adding that promotions from the assistant conductor ranks can take from six months to a year of route-specific qualifications. Thus, enough key operating employees won't be available until November.
Twelve additional onboard service employees will be needed; a class was scheduled to begin May 9, but Lang says only three of 21 applicants had cleared background checks when the letter was written May 6.
On the maintenance side, six electricians, two carmen, and 14 coach cleaners are planned for Seattle and a mechanical department class is scheduled for June, but "collective bargaining agreements for electricians and carmen require a six-month mentoring period to hone their skills and maintenance practices before they can bid a supporting mechanical position," Lang wrote.
Equipment shortage also a factor
Even if Amtrak had sufficient employees, there aren't enough cars and locomotives available to restart a single Seattle-Vancouver, B.C., round trip, much less two.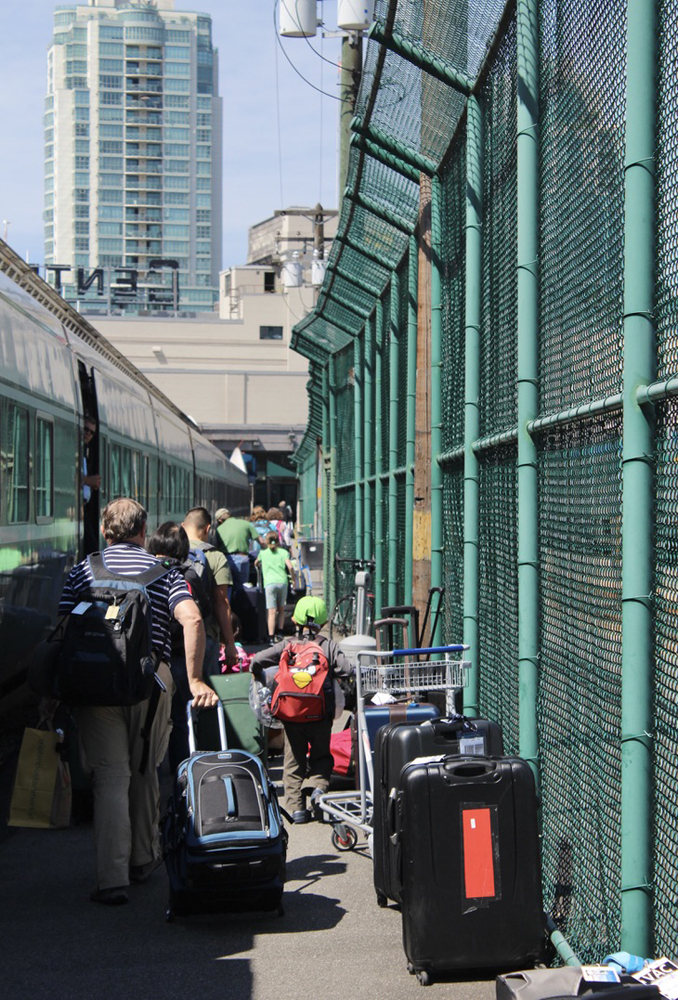 Though Washington Department of Transportation Secretary Roger Millar and his Oregon counterpart criticized Amtrak's "lack of support," it was Millar who rejected a deal in 2020 that would have brought three never-operated Talgo Series 8 trainsets to join two similar Oregon Series 8s on Cascades service. Instead, he opted to rely on Amtrak to provide aging Horizon equipment after slowly bringing back frequencies to the Seattle-Eugene, Ore., portion of the corridor.
The move removed knowledgeable Talgo supervisors and staff who executed maintenance procedures designed to keep all trainsets intact and operating rather than holding them out of service for scheduled overhauls.
Today, one Seattle-Portland and two Seattle-Eugene round trips are protected with just three Horizon sets and the two Talgos. This is one daily Seattle-Portland frequency short of what operated on the corridor in February 2020.
If two of the current five equipment sets are inoperable, as has happened several times in May so far, this is the bare minimum necessary to support existing Cascades service. One of the Talgos is scheduled to be laid up for weeks while undergoing an overhaul that might have been handled during several overnight sessions under the previous contract.
Before the pandemic, Amtrak regularly provided a Superliner set to cover one of two Seattle-Vancouver, B.C., round trips, but their limited supply has cut availability on virtually all long-distance trains, while the single-level fleet remains stretched thin [see "Siemens equipment delays aggravate Amtrak capacity issues …," News Wire ,April 1, 2022].
UPDATE
In a response to this report, Washington DOT spokeswoman Janet Matkin forwarded a letter that the state transportation secretaries sent to Amtrak President and CEO Stephen Gardner on May 12. It notes that crews were requalified on the route in February 2022, equipment was identified to provide at least one daily round-trip, the Washington legislature allocated funding for the service, and the round trip would "resume as soon as Amtrak established protocols for verifying the vaccine status of passengers." The letter says the states, "are willing to accept at least weekend service or a staggered service throughout the week until the resumption of full service. However, the states cannot accept Amtrak's plan to provide no service at all."
Matkin observed in an email to Trains News Wire that "new Amtrak staff originally hired to support the Cascades return to Canada has instead been assigned to support Amtrak's long distance service." However, there is no way to independently verify these would be the same crews used for the Empire Builder, which returns to daily departures next week. When asked whether a specific start date was ever targeted as the crews were requalified, whether there had been any response from Amtrak to last week's letter, what equipment would be used, and what recourse the states would take if Amtrak stuck to the plan it outlined, Matkin responded, "We would prefer to not discuss details on contract negotiations between Amtrak and the states in the media. Once final decisions are made, we will share information with interested parties."
(Update 3:10 p.m. CDT May 19  to reflect a response from the Washington Department of  Transportation.)
Canada routes from Eastern U.S. also in limbo
Meanwhile, Amtrak spokesman Jason Abrams tells Trains News Wire that the New York-Montreal Adirondack, the only Amtrak train still suspended after the March 2020 cuts, remains sidelined.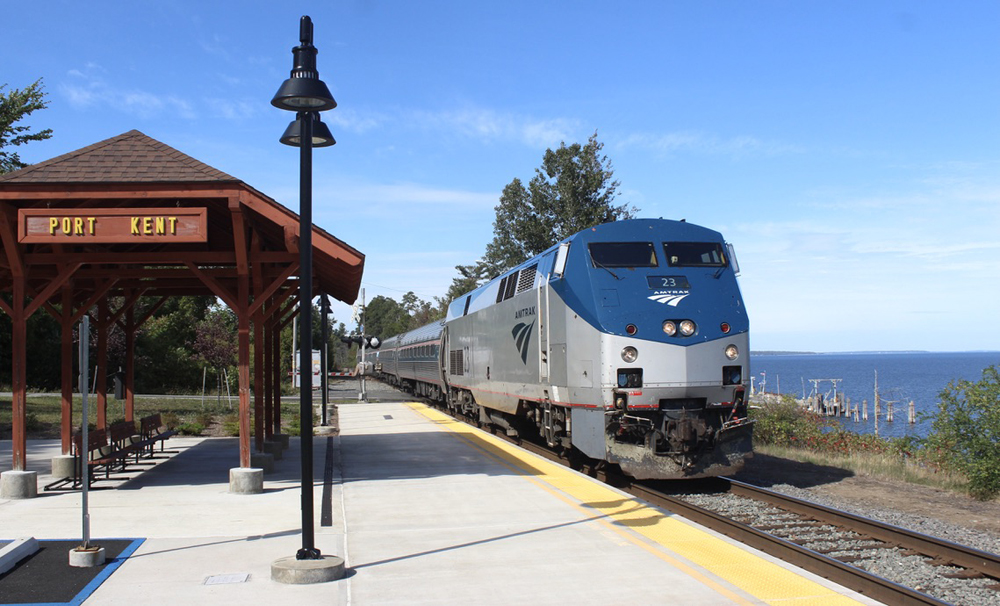 "We are continuing to work with our partners to resolve ongoing challenges with operations, border facilities, security and staffing. We will share an estimated timeline when one becomes available," says Abrams. He adds, "a combination of servicing, staffing, and train operations challenges" has prevented its restoration on the U.S. portion of the route as far north as Plattsburgh, N.Y.
VIA Rail Canada operates the Toronto-Niagara Falls, Ontario, segment of the Maple Leaf to and from New York City, but has not notified Amtrak when it intends to restore service.
Four daily buses between Seattle and Vancouver, B.C., in each direction can be booked on the Amtrak website, and there are also local buses as far as Bellingham, Wash., but there are no comparable substitutions offered for the Adirondack and Maple Leaf.
With challenges driven by decisions made over the last two years, pinpointing a date when trains will return is impossible to predict.
Full text of the letter from Amtrak's Ray Lang: