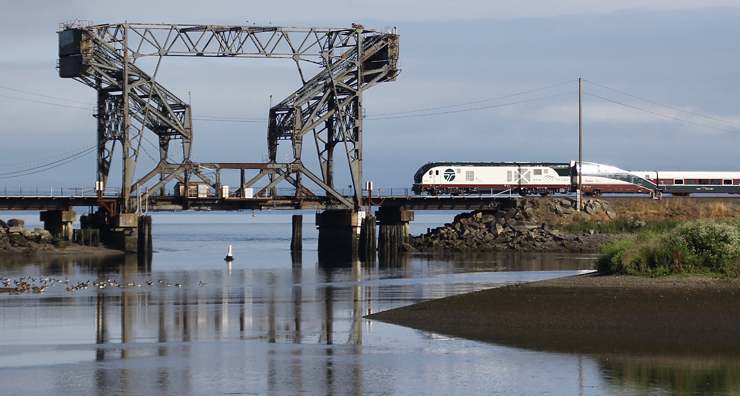 ---
SEATTLE — Transportation officials in Washington state and Oregon are protesting an announcement by Amtrak that it does not plan to restart Amtrak Cascades service between Seattle and Vancouver, British Columbia, before December 2022.
The Associated Press reports Ray Lang, Amtrak vice president of state-supported services, informed the rail directors in both states that the passenger railroad does not have enough conductors, onboard service staff, and mechanics to operate the trains.
A joint response from Washington State Department of Transportation Secretary Roger Millar and Oregon Department of Transportation Director Kris Stricker said Amtrak's "lack of support for the Amtrak Cascades service cannot continue and Amtrak's plans to delay the re-start of Canadian service for seven months or more is not acceptable to WSDOT and ODOT." They suggested at least partial service in the interim.
Amtrak had begun qualifying runs for train crews on the Seattle-Vancouver route in February, with a post to the Cascades Facebook page that it would "re-establish train service later this spring." The service halted in May 2020 when the Canadian border was closed to non-essential travel.
That same Facebook page announced Friday that the service would not return until "late 2022."