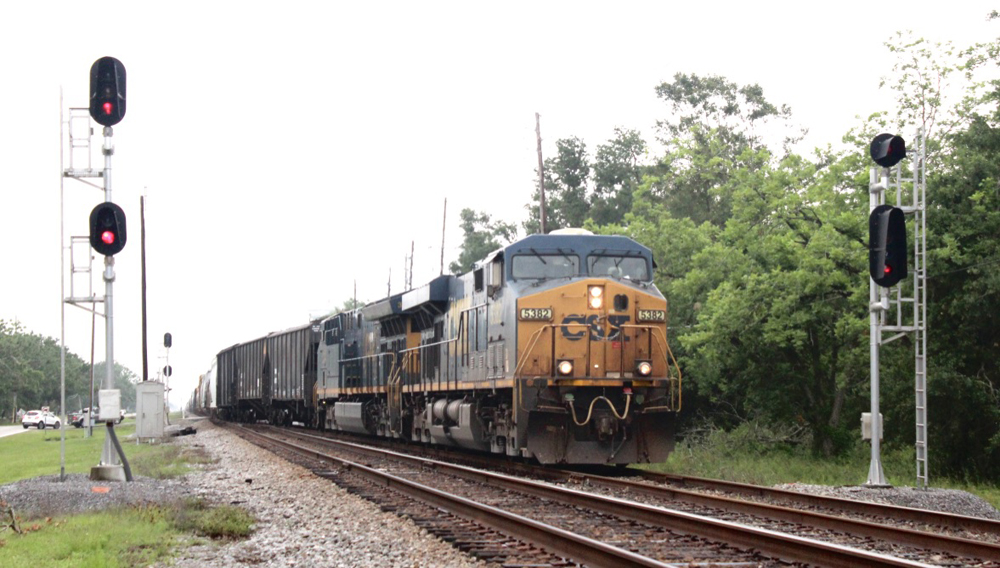 ---
WASHINGTON — The freight railroads involved in the Surface Transportation Board's proceeding over Gulf Coast passenger service have again asked that the matter be sent to mediation — and Amtrak is again opposing that request.
In a May 19 filing, CSX Transportation, Norfolk Southern, and the Alabama State Port Authority and its its short line renewed a request for mediation they previously made in March [see "CSX, NS ask regulators to order mediation …," Trains News Wire, March 28, 2022].
Amtrak opposed that request, which was quickly turned down by the STB on the grounds that not all parties  favored mediation. But the board' said the parties would be free to ask again following the conclusion of the hearing on the case [see "STB denies mediation request …," News Wire, April 1].
While the hearing is not yet complete — it is scheduled to resume June 13 — the three parties making the request said in the newest filing that they "are as confident as ever that Board-ordered mediation is warranted," saying that the 11 days of hearings held so far have provided more information and "a better sense of the Board's concerns." Saying "a Board-guided undertaking may succeed where previous efforts have not," CSX, NS, and the Port are asking for at least 60 days to work with a mediator, who would "understand and validate inputs, assumptions and processes."
If mediation is not granted, the railroads ask the June 13 deadline for new evidence to be considered when the hearing resumes be moved back to June 30 to accommodate the schedules of CSX and NX's experts in traffic modeling. They also ask for 30 days for reply comments after the evidence deadline.
Amtrak, in a filing the following day, opposed the railroad request "because CSX and NS have made clear that they do not intend to share information with Amtrak as part of the mediation process, because a stay … would prolong a process that has already taken far too long, and because Amtrak continues to believe that having the Board's guidance on the legal standards is critical."
The Amtrak filing says that when approached by CSX and NS about a new proposal for mediation, Amtrak said it was open to the possibility if the railroads agreed to make available modeling and other information about freight traffic and customer service; CSX's legal counsel said the railroads would not agree to that proposal.
"Given CSX's and NS's response to Amtrak's requests, it is clear to Amtrak that CSX and NS have no intention of entering the mediation process in good faith and with a commitment to transparency," the Amtrak filing states. "Accordingly, Amtrak urges the board to deny the renewed motion for mediation, including the request for a technical conference."
The Amtrak filing also opposes extension of the deadline for new evidence.
"It is Amtrak's position that this invitation for additional evidence was improper, and Amtrak will present this argument at the appropriate time," the filing reads. "But in any event, affording CSX, NS, and the Port even more time to try to rehabilitate their case when they did not mee their burden of demonstrating unreasonable impairment during an 11-day evidentiary hearing is unwarranted."