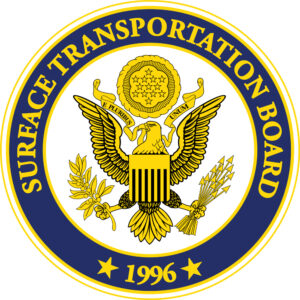 WASHINGTON — The three parties opposing Amtrak's effort to launch Gulf Coast passenger service have asked the Surface Transportation Board to require mediation in the case, set for a hearing before the board in April. Amtrak has filed a response opposing the request.
In a Friday, March 25, joint filing, CSX Transportation, Norfolk Southern, and the Alabama State Port Authority (along with its short line, Terminal Railway Alabama State Docks), say that Amtrak has expressed a desire to reach an agreement with each of them, but has rejected their request to use board-sponsored mediation.
The filing notes that the first portion of the board's hearing showed there is "an established process" for adding passenger service. "That process broke down in this case for reasons that are no longer relevant," the filing says. "The Joint Parties are confident that with the help of a Board-appointed mediator, and with technical support from Board staff on the [Rail Traffic Controller traffic] model, the parties can negotiate a settlement of this dispute collectively. A Board-selected mediator, guided by experienced Board staff, may succeed where previous efforts have not."
The Amtrak response filed today with the STB says that while the passenger railroad "believes an amicable resolution … may be possible," it opposes the motion "as yet another attempt to further delay a process that has already been delayed too long. At the very least the motion is premature in as much as it presumes the building of infrastructure is necessary for Amtrak to resume the Gulf Coast service, and therefore necessary for the parties to negotiate over." Should the board not deny the motion outright, Amtrak argues, it should be held until after the hearing set to begin April 4.
The Amtrak filing says the parties "remain very far apart," and that the railroads and port agency have not agreed among themselves on the infrastructure they consider necessary. It also says it objects to a 30-day delay for mediation because "the board's guidance on the appropriate legal framework is critical" and that the hearing "should inform the parties' positions for an potential negotiated resolution after the hearing. …
"CSX and NS have had years to reach a resolution with Amtrak. To file this motion on the eve of an evidentiary hearing that they insisted upon having is yet another delay in a long line of delays."
The board held two days of proceedings in February, including public comment and a pre-evidentiary hearing, on Feb. 15-16. Those sessions included a strong statement from Federal Railroad Administrator Amit Bose in support of Amtrak's position [see "First day of Gulf Coast hearing …," Trains News Wire, Feb. 15, 2022], as well as an indication that board members were concerned Amtrak was being asked to pay for infrastructure work to benefit the freight railroads [see "Moorman, CSX, and Amtrak weigh in …," News Wire, Feb. 16, 2022].