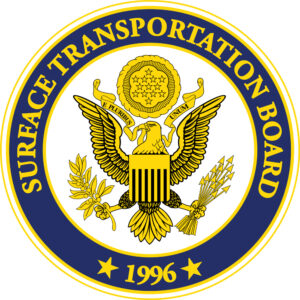 WASHINGTON — The Surface Transportation Board has turned down a request to order mediation in the Amtrak Gulf Coast case. CSX Transportation, Norfolk Southern, and the Alabama State Port Authority/Terminal Railway Alabama State Docks had requested mediation, which Amtrak had opposed.
In the decision released today (Friday, April 1), the board says it "unfortunate" that the freight railroads and port authority only requested mediation after the matter had been pending for more than a year and "equally unfortunate" that Amtrak rejects the idea.
"Had all parties been willing to enter into mediation, the Board might have been inclined to more favorably consider the request, even at this late date," the board writes in its decision, "since this matter appears to be one that could have been resolved through mediation, had the railroads, Amtrak, and the Port been willing to moderate their positions. However, because the evidentiary hearing is scheduled to begin in a few days, on April 4, and because not all parties favor mediation at this time, the Board will deny the motion to avoid further delay."
Any of the parties will be free to make a new request for mediation following the conclusion of the hearing, the board adds.
The hearing over long-running dispute over Amtrak's efforts to launch passenger service between New Orleans and Mobile, Ala., is set to begin April 4 at 9:30 a.m. EDT and will be carried live on the STB YouTube channel. It will continue April 5, with April 6 and 8 also available if necessary.