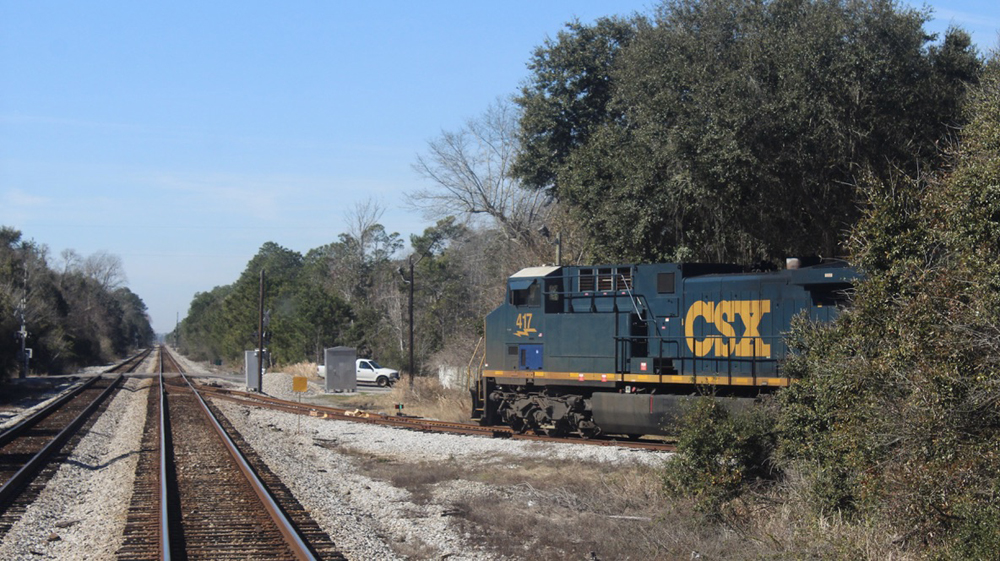 ---
WASHINGTON — The latest round of filings in the Amtrak Gulf Coast dispute essentially find the parties stating their old arguments in new ways. Amtrak again argues CSX Transportation and Norfolk Southern fail to show two daily passenger round trips between New Orleans and Mobile, Ala., will cause unreasonable impairment to freight service, while the freight railroads say Amtrak's latest evidence to the contrary is "transparently flawed."
The latest filings with the Surface Transportation Board, from Amtrak, CSX, NS, and the Alabama State Port Authority, came last week as responses to supplemental evidence presented in July [see "Amtrak again argues …," Trains News Wire, July 29, 2022, and "Host railroads tell regulators …," News Wire, July 29, 2022].
Amtrak's 120-page reply argues the latest CSX and NS filing fails to meet the burden of proof to show impairment. It says that when their supplemental filings' "tables and charges showing impacts on freight transportation are converted from percentages to real numbers, it is obvious that the effects of Amtrak's Gulf Coast service are negligible, and well within the range of service variability that CSX and NS regularly experience." It also claims that CSX's use of "unplanned recrew" statistics "do not provide any meaningful insights into customer impacts," and that the host railroads' "true aim … is to convince the Board that passenger service is less important than freight service."
The 116-page CSX-NS filing, meanwhile, claims new Rail Traffic Controller modeling presented by Amtrak in its supplemental filing "cherry-picked" the one scenario "with the least amount of aggregate train delay," and that even that one scenario requires "a series of ludicrous assumptions that not a dollar of infrastructure is necessary to support Gulf Coast passenger service." It further claims that "the obvious and pervasive flaws" in this model "suggest that the real reason Amtrak failed to present RTC evidence before now is that it is impossible to create an RTC model to support Amtrak's extreme no-infrastructure position without hopelessly jury-rigging the model." It also calls an analysis for Amtrak by consultants from DB Engineering "simplistic" and "plagued by basic calculation errors and methodological problems."
The brief (eight-page) filing from the port authority and its short line, the Terminal Railway Alabama State Docks, consists mostly of a statement from the short line's general manager, Robert M. Golden, which also addresses the Amtrak RTC model. The accompanying cover letter from the port's attorney summarizes that statement as showing an Amtrak scheduling proposal "is untethered to practical freight railroad dispatching and service planning, and … is inherently irresponsible."
While the rhetoric in the filings continues to suggest an unbridgeable gulf between the two sides, the parties are currently engaging in board-sponsored mediation extended 30 days, to Sept. 26, at their request [see "STB grants request …," News Wire, Aug. 29, 2022].The board has yet to indicate when it might resume hearings on the case, which wrapped up 11 days of testimony on May 12 [see "Oberman: Gulf Coast litigants still need to fill in the blanks," News Wire, May 13, 2022].