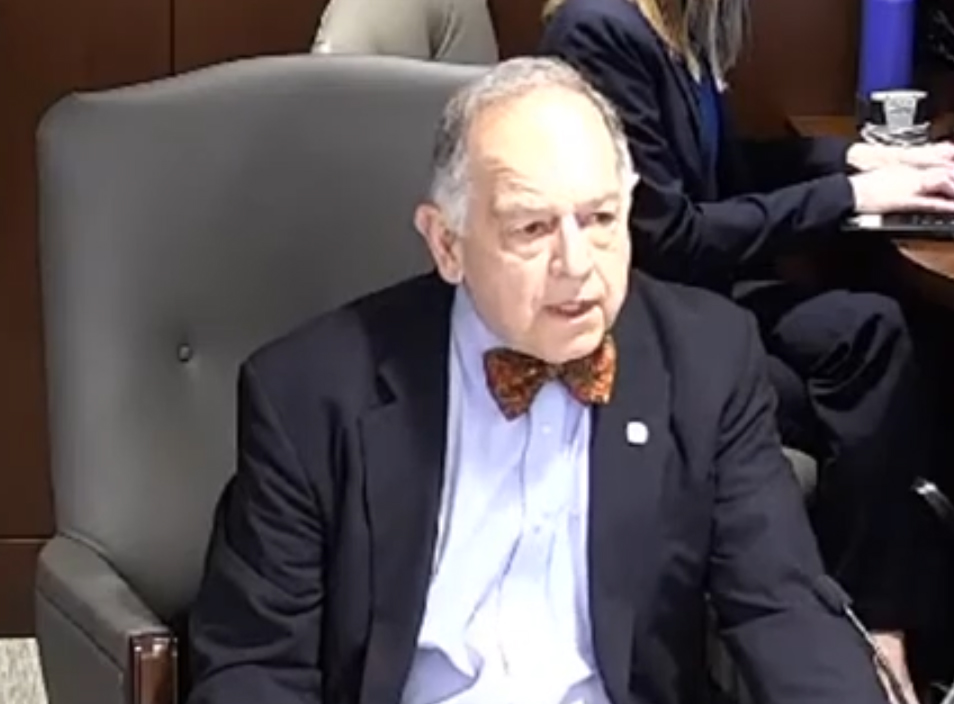 ---
WASHINGTON — Host railroads and Amtrak have not presented enough information to allow the Surface Transportation Board to determine whether two daily passenger round trips between New Orleans and Mobile, Ala., would "unreasonably" impair freight operations, board chairman Martin Oberman said Thursday.
Oberman made the statement as part of a wide-ranging commentary at the conclusion of Thursday's session, the 11th day of testimony spanning more than a month in the hearing involving Amtrak, CSX, Norfolk Southern, and the Port of Mobile.
Stressing that no rulings had been made thus far, Oberman gave the parties more than 30 days to address a series of "observations and suggestions" when the next session takes place on Monday, June 13. He outlined a series of disconnects between the underlying assumptions offered by the freight carriers and Amtrak, compared with what the applicable statute and public interest demanded.
The railroads have interpreted "unreasonable" impairment as "no" impairment to  operations. "Presumably Congress anticipated some impairment when they wrote that language," says Oberman, adding, "The [Rail Traffic Controller] modeling doesn't meet the standards of the statute." The freight railroads are relying on that traffic modeling in seeking extensive infrastructure upgrades before Amtrak is allowed to operate.
Among his specific criticisms:
— The impact of possible operational changes was not considered in the RTC study.
— A goal of 95% on-time performance was set for Amtrak trains (though the modelers attempted to walk back that assumption during the proceedings). This is a significantly higher standard that that set by the Federal Railroad Administration.
— Field data on traffic collected via interviews had no back-up documentation.
— No evidence was presented to establish a cost benefit of individual capital projects.
—  No customer-centric data on the impact to individual shippers has been offered.
"The evidence we heard is that these infrastructure products are needed to have certain reductions in freight delay 20 years from now," Oberman said. "I don't see that in the statute. That strikes me as a little too long to commit public resources at this stage."
He also said the railroads gave no guidance as to how to measure "reasonableness" because they provided no comparisons to the velocity of their overall network, which the chairman has criticized in other STB proceedings. "Is this like pornography: we know it when we see it?" Oberman asked rhetorically.
The railroads never modeled the FRA's infrastructure recommendations on 2019 operating data, only on 2039 projections. The FRA has suggested improvements totaling $99 million are needed.
"It's absence causes me [to be] inclined to draw a negative inference .. .but I would rather see the numbers," Oberman said. "I find that a big gap in the evidence that has been submitted to us."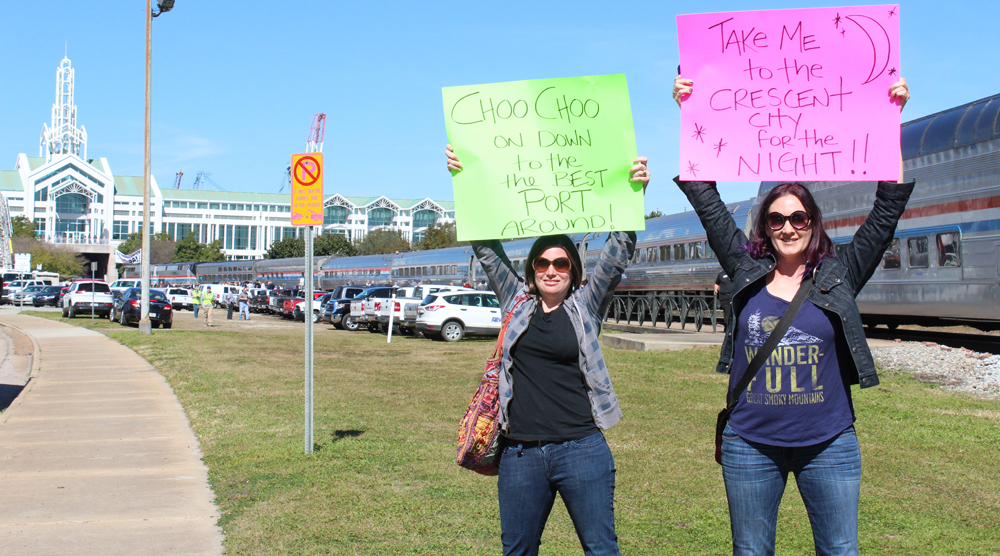 Amtrak had supported the FRA finding, derived from the Gulf Coast Working group report of 2017, but Oberman said he didn't see any evidence presented by Amtrak that starting service before improvements are made — which it seeks to do — wouldn't cause unreasonable impairment. "Will it take a year, will it take two years, will it take six months to build whatever infrastructure Amtrak says it supports?" he asked. "I find that to be a huge gap in the evidence which makes it difficult for us — for me, anyway — to reach a decision."
A request to 'fill in the gaps'
Oberman concluded, "I am going to recommend that we invite the parties to fill in these gaps in the evidence. I'm doing this in part because when this case is over and we do issue an order, I want it to not only decide this case, but because of the importance everybody has said about this being precedent-setting, to set some goals, milestones, and rules as to how these cases are to be litigated."
He also noted that although railroads have the burden of proof, Amtrak can't necessarily prevail by offering no contradictory evidence.
"I've expressed my concerns about the status of those RTC reports," he said. "There is a huge public interest here in restoring passenger service to the Gulf Coast — Congress has said so. I also don't think it serves the public interest to say the railroads have failed their burden of proof, so start running four trains without infrastructure. There's been enough testimony to suggest that would cause some disruption. You can't tell whether it's unreasonable. So, to protect the public interest, we need to nail this down better."
Oberman suggested that during the proposed 30-day hiatus that the railroads rerun the model to further incorporate Port of Mobile operations, and Amtrak use the RTC software with operational changes or far less infrastructure than the railroads are asking for. He was referring, however, to the study by consultant HNTB, which contains assumptions of randomized activity and train starts based on interviews, which Amtrak has contested. Inputs of the never-completed 2020 HDR study, also derived from 2019 data, were finally made available to Amtrak in September 2021 before the HNTB modeling was completed.
"Once you have submitted the additional evidence, I think it is essential that we reconvene and give the parties a chance to present that evidence and be cross-examined on it," Oberman said. "It's up to you. If you say the case is over then we will schedule the closing arguments."
He noted that one witness said that parties involved in RTC studies normally get into a room and try different options. "That clearly did not happen here. It would be constructive if you present more evidence to do it that way, he said. "I can't make you play nice," said Oberman.\
Board member Karen Hedlund followed his views with the observation that there was "a profound lack of cooperation," and member Robert Primus asserted, "There are still some truths we need to know."
In a recording of Thursday's session, Oberman's observations begin at the 2:45:30 mark. It and all other sessions of the hearing to date are available at the STB's YouTube channel.