Oddball diesels in North America: Oddball diesel locomotives are the exception, not the rule. For the most part, North American railroads are interested in performance and reliability when it comes to motive power. And why not? A disabled locomotive at the point of a freight train going nowhere is not something – from the people on Mahogany Row at headquarters to the mechanic who must figure out the problem  – wants.
In that vein, here is our latest list of "interesting" locomotives. Some have pleasing aesthetics, others, not so much. Whatever you think of them, they make watching the railroads so much more interesting.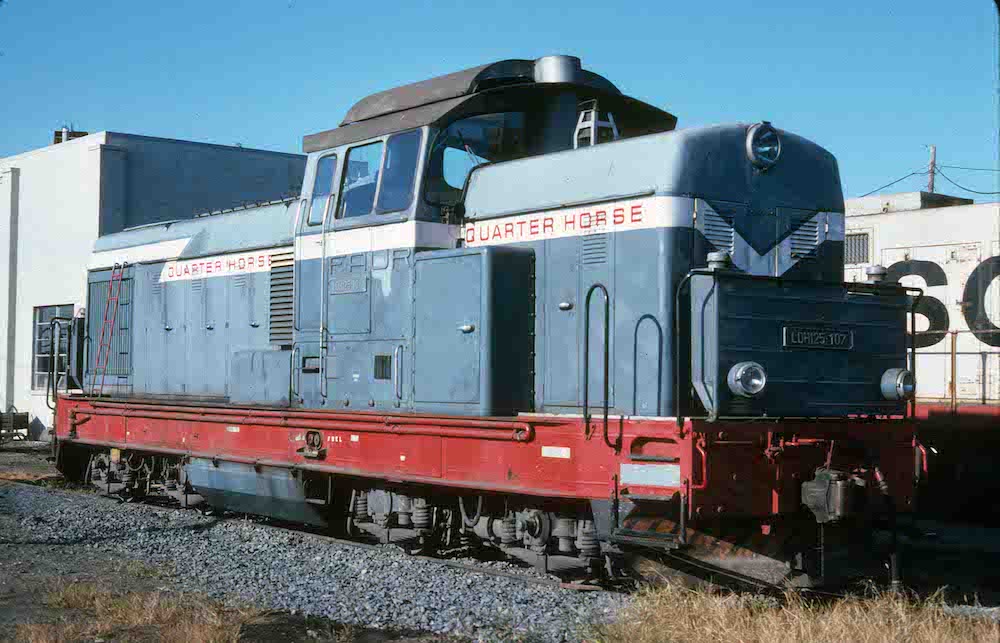 FAUR "Quarterhorse"
FAUR S.A. is an industrial engineering and manufacturing company based in Bucharest, Romania. Although never really penetrating the North American market, railroad locomotives are part of its diverse catalog of equipment.
That changed in 1974 with the delivery of a model LDH125 demonstrator sporting a hydraulic transmission. A European design with few external modifications for North America, the locomotive quickly met with stiff resistance from railroads content with current GE and EMD products of the time.
Records indicate after substantial testing in Illinois, the Quarterhorse, as it was dubbed, it was picked up by Washington Terminal Company, the switching operation at Washington Union Station. Numbered 78, it failed to generate orders. It reportedly was sold to a rolling stock repair company in Pennsylvania and lasted into the 1980s. Lloyd Transportation Library photo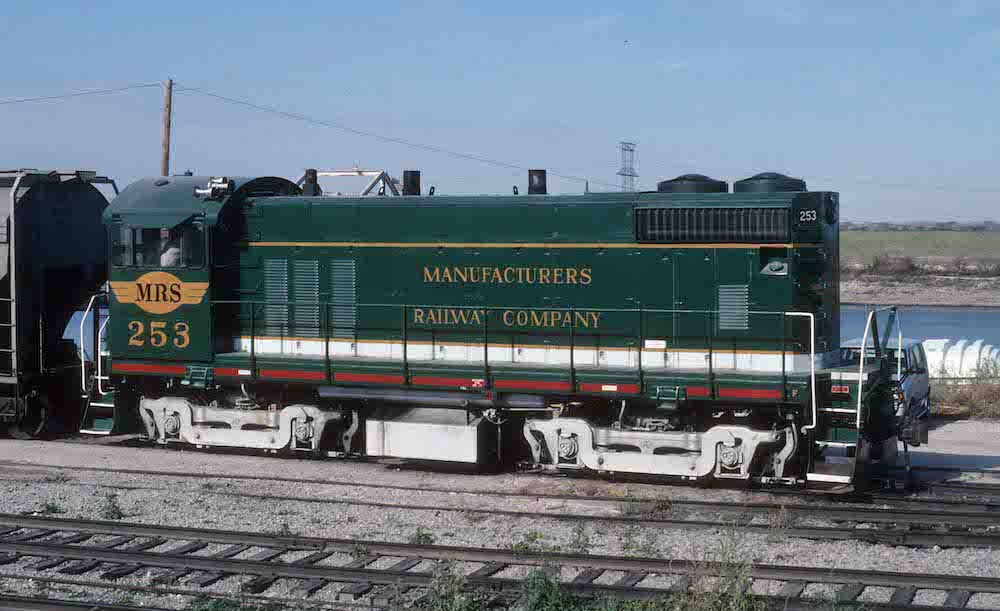 Manufacturers Railway 253
A mish-mashed locomotive with charm! It looks like a beefy end-cab switcher that could have been in any builder's catalog, yet it is a one-of-a-kind rebuild. The unit started out as MRS 208, a 1944 1,000-horsepower Alco S2 switcher rebuilt by Morison-Knudsen of Idaho in 1976. Gone was Alco's 539 prime mover, an EMD 567 taking its place. The original Blunt trucks were also replaced. The unique unit worked for many years in St. Louis before being sold to a private rail operation in Oklahoma when MRS went out of business. Sheldon L. Perry photo, Lloyd Transportation Library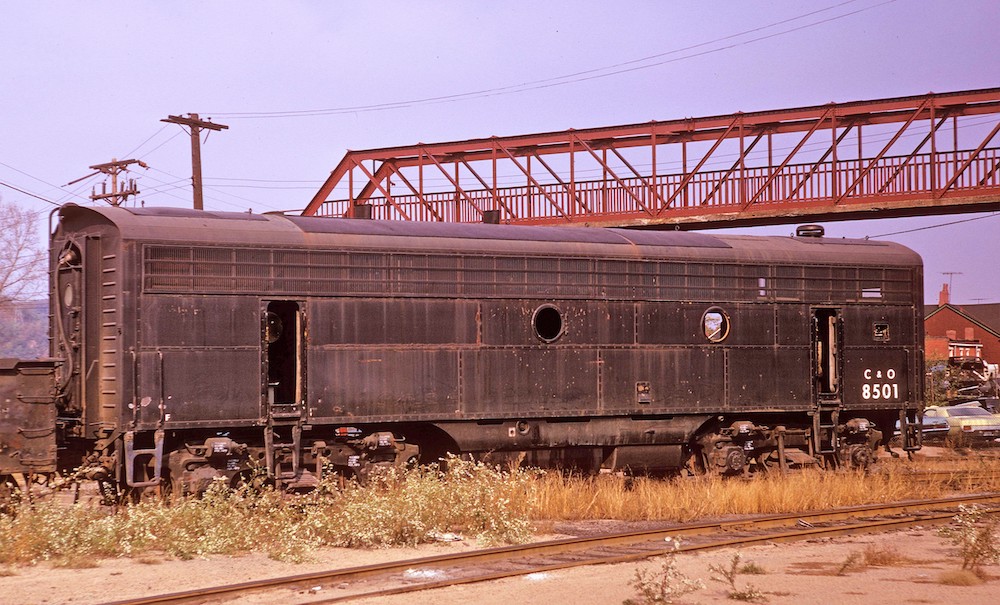 C&O Engine Carrier
Even in retirement, some locomotives are held back for other duties. This is Chesapeake & Ohio F7B 8501. Or it was. After being pulled from the roster, the car body was gutted, and the roof fans were removed for its new job as an engine carrier, shuffling prime movers around the system when a smaller shop needed to send an ailing engine to be rebuilt. Gordon E. Lloyd photo, Lloyd Transportation Library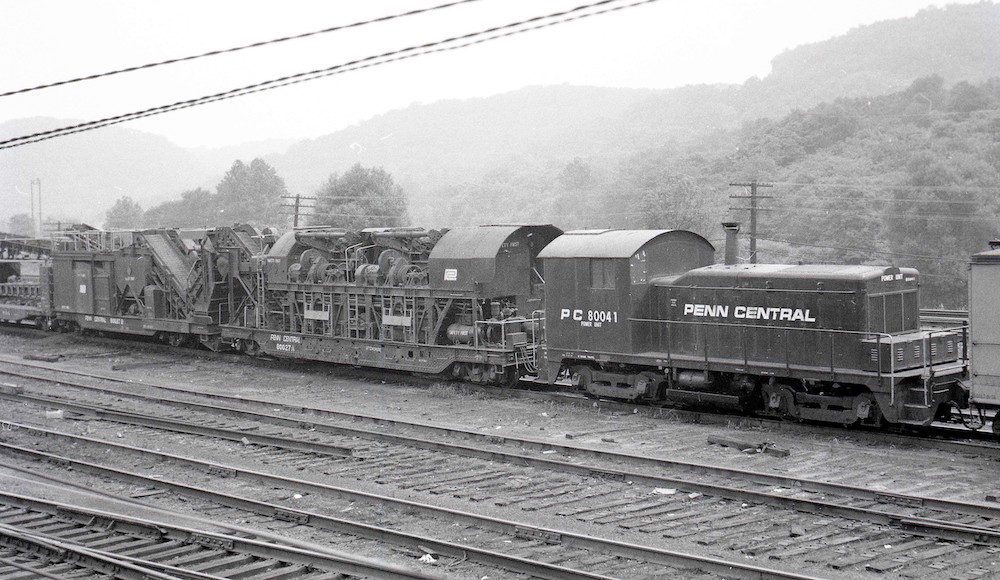 Penn Central 80041
Originally a 1950-built EMD SW1 built for the Pennsylvania Railroad, it became Penn Central 8559 before being rebuilt as a power generator car for a ballast cleaning train. The enlarged cab was to accommodate additional employees. Jerry T. Moyers photo, Lloyd Transportation Library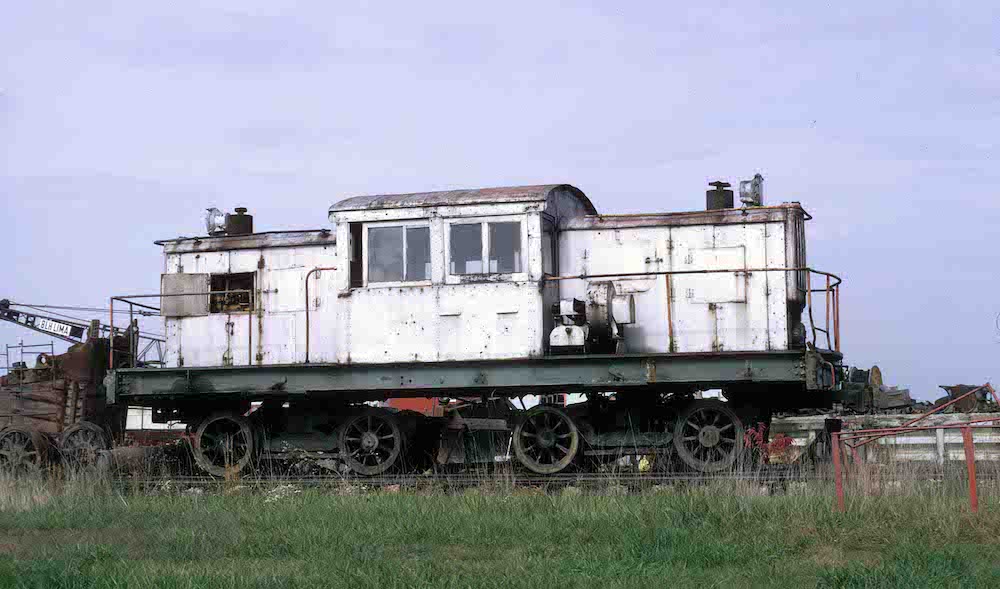 Ayshire Collieries 45-ton Porter
Photographer Larry E. White snapped Ayrshire Collieries 3939 at Yankeetown, Ind. in October 1970. It's an H.K. Porter DE40 built in 1929. And check out those spoked wheels! Owned by various coal operations requiring rail service, the original prime mover was reportedly replaced with Caterpillar equipment. Lloyd Transportation Library photo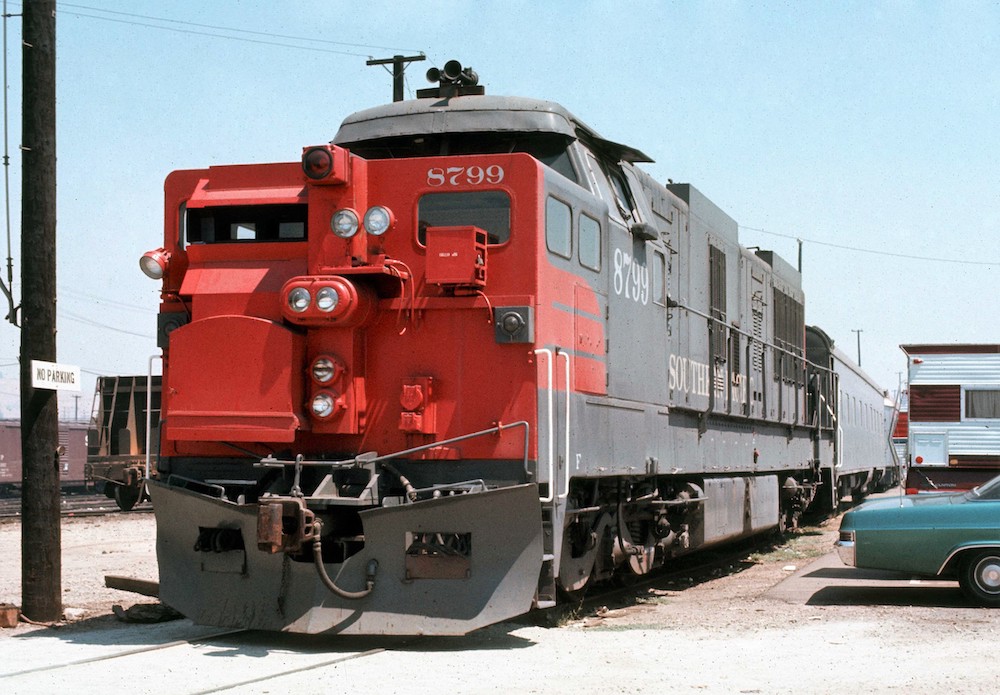 KM Camera Car
Both Denver & Rio Grande Western and Southern Pacific invested heavily in German locomotive technology in the 1960s. The original use of the Krauss-Maffei locomotives was the rough mountain grades both railroads experienced and where conventional U.S. builders were found lacking. Although the Krauss-Maffei locomotives never really performed up to expectations and were soon sidelined, their presence spurred domestic builders to up the horsepower ante. One, however, the former 9110, was rebuilt as a camera car to photograph SP's multi-state right-of-way for use in its locomotive simulator. Once completed, the unit was stored, eventually to be rescued by Pacific Locomotive Association in 2008, which rebuilt it to its original configuration. You can see it today at their museum at The Niles Canyon Railway in California. Tom Gray photo, Lloyd Transportation Library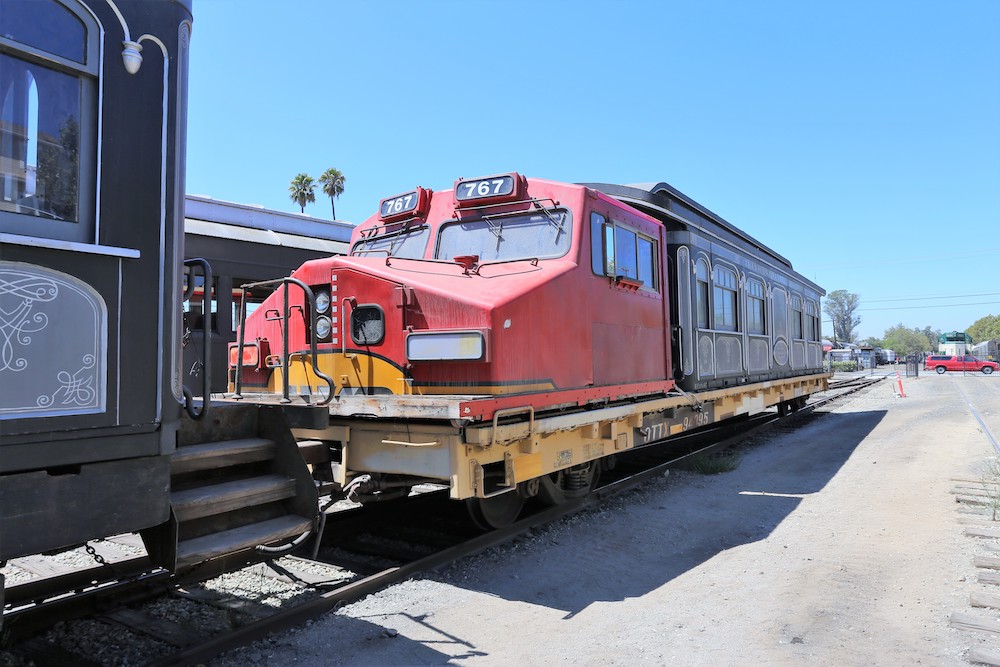 GE combination locomotive and coach
A little known experimental demonstrator from GE to appeal to railroads still attempting to service low-revenue branch lines. Using a flat car as a frame and the cab and electrical equipment of a retired road-switcher, a wooden passenger car, which also holds a small prime mover, provides room for passengers and LCL freight.
In actuality, the cab is a mockup of a GE locomotive used for closeup shots in the theatrical movie Unbreakable, and the car from the movie The Lone Ranger. Both props were stored in Fillmore, Calif., home to a variety of railroad movie props. David Lustig



One of four experimental diesel-hydraulic, center-cab, switching locomotive built by General Motors Diesel of Canada. Looking like something out of the TV show "The Jetsons," two of the four had Detroit Diesel Series 110 engines, and the other two had Series 71 engines. Built in 1956, the 1001 – the first of the quartet – found a home at the builder's London, Ontario, Canada as their plant switcher. Two of the four are reportedly still intact. Larry E. White photo, Lloyd Transportation Library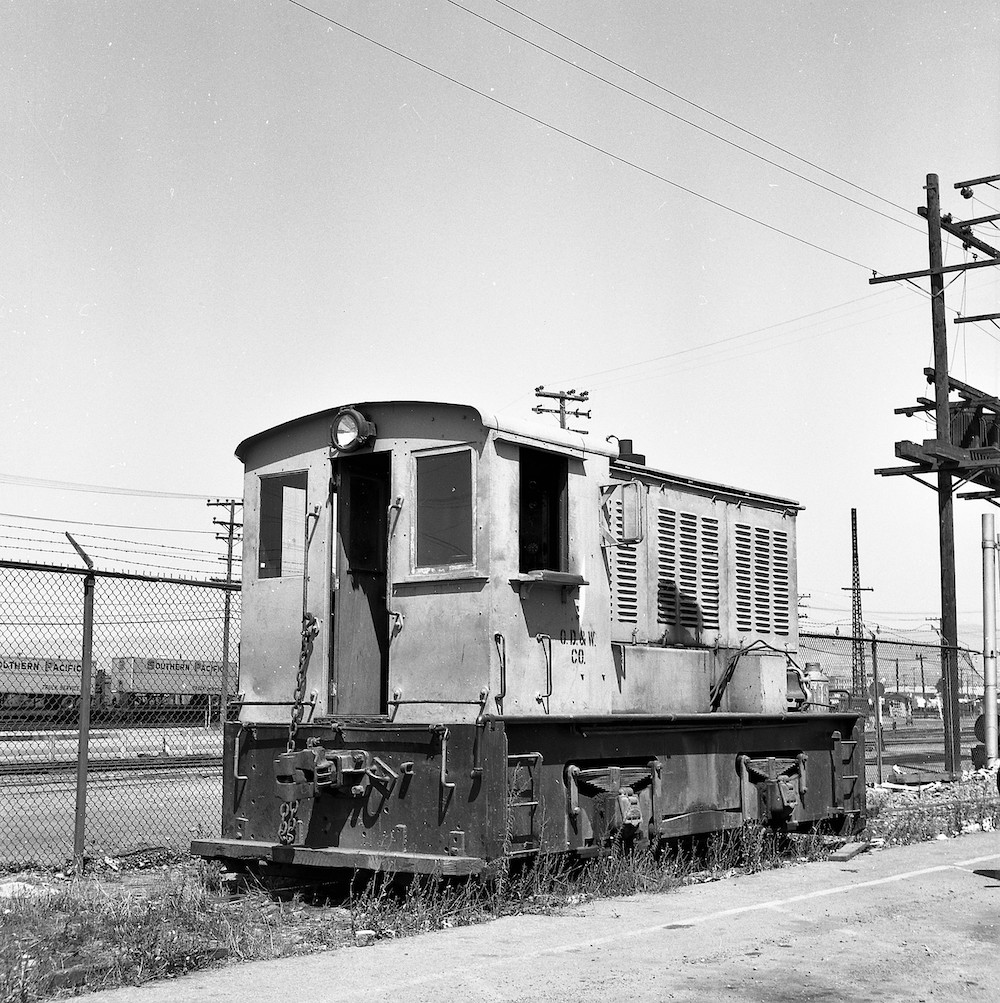 Atlas 35EC
Wonder where the prototype of Athearn's HO Gauge "Little Hustler" might have come from? Maybe it was from this Atlas locomotive. David Lustig caught the two-axle creature working for Oakland Dock & Wharf at the Port of Oakland on August 21, 1965. David Lustig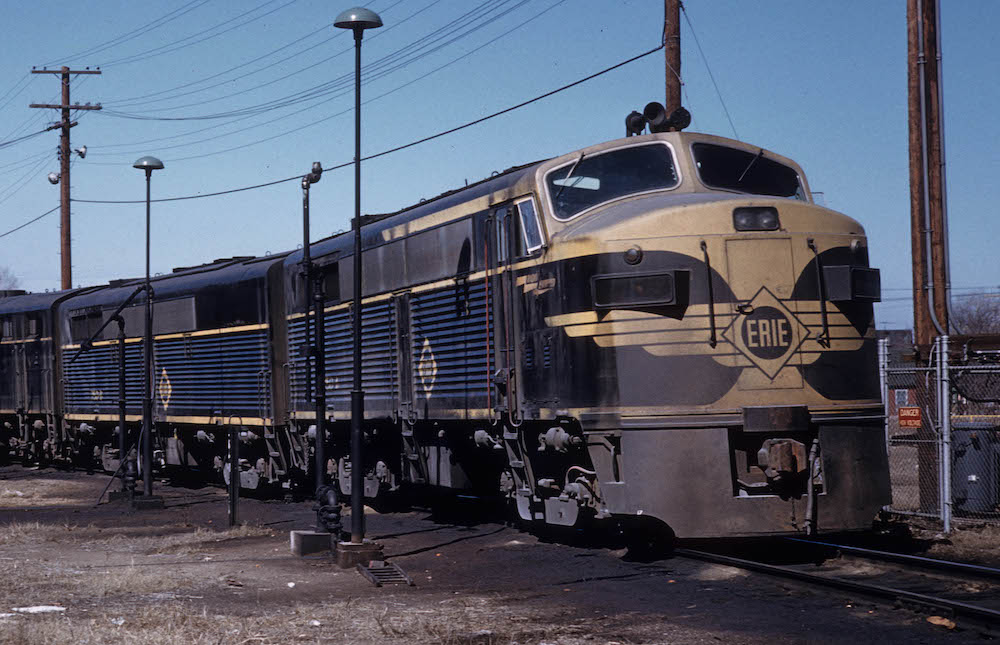 UM demonstrators
General Electric built four demonstrators in 1954 with Cooper Bessemer engines for road testing and numbered them 750ABCD. The demonstrators were made up of two cab units and two booster units. Initially put their paces on the Erie Railroad, two, 750AB were given the designation UM12 and equipped with eight-cylinder engines rated at 1,200-horsepower. The 750DC were UM18s built with 12-cylinder engines rated at 1800 horsepower. In 1959 the quartet were rebuilt with 16-cylinder engines rated at 2000 horsepower each. They were sold to Union Pacific in 1960 and numbered UP 620AB-621AB. They were retired in October 1963. Gordon Lloyd photographed them in Hammond, Ind. March 18, 1959. Gordon E. Lloyd photo, Lloyd Transportation Library collection