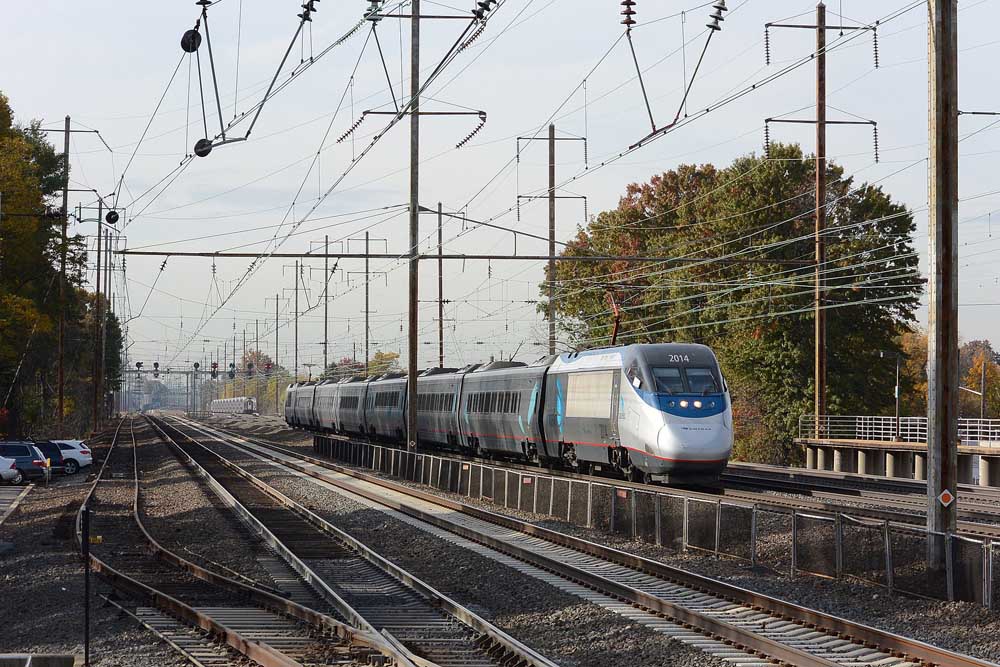 High Speed Rail history
The modern concept of high speed rail began in 1964, when the Japanese National Railways launched its first Shinkansen train from Tokyo to Shin Osaka, operating at 130 mph. Following passage of the High Speed Ground Transportation Act of 1965 in the U.S., the Pennsylvania Railroad (and successor Penn Central), in partnership with the Federal Railroad Administration, upgraded its Washington-to-New York corridor for new 160-mph trains. Four- and six-car trainsets were comprised of electric multiple-unit cars built by Budd, named Metroliners.
Improvements to the right-of-way included a high-speed 21-mile test track between New Brunswick and Trenton, N.J. Metroliner service began in January 1969, and continued under Amtrak until 1982, with a peak frequency of 15 trains a day in 1973.
During that same period, United Aircraft developed its TurboTrain, powered by Pratt & Whitney gas-turbine engines, for use on the New York-to-Boston segment of the Northeast Corridor and in Canada between Montreal and Toronto. Capable of speeds up to 170 mph, TurboTrains operated from 1968-1976 in the U.S. and 1968-1982 in Canada. Neither the TurboTrain nor Metroliners ran at their maximum speeds in scheduled service, but did lessen travel times on their routes.
The U.S. today
The Northeast Corridor is still the only active line in the U.S. where trains exceed 125 mph in scheduled service. The Acela Express, launched in 2000, reaches speeds of 150 mph on sections of track in Rhode Island and 135 mph along several segments between Washington and New York.
Amtrak will introduce the next-generation Acela fleet in 2022. Twenty-eight trainsets, manufactured by Alstom in Hornell, N.Y., will operate at up to 160 mph where permitted. But slower portions of the route, including the New York City-to-New Haven, Conn., commuter zone and the Baltimore & Potomac Tunnel, reduce average running speeds.
An effort under the Obama administration to kick-start high speed rail outside the Northeast Corridor fizzled out when Republican governors in Florida, Ohio, and Wisconsin shunned billions of federal dollars and opted out of proposed projects.
However, California voters had already approved a $10 billion bond issue to build high speed rail connecting San Francisco and Los Angeles. The California High Speed Rail Authority received $2.55 billion from the 2009 American Recovery and Reinvestment Act, adding to the state's funding.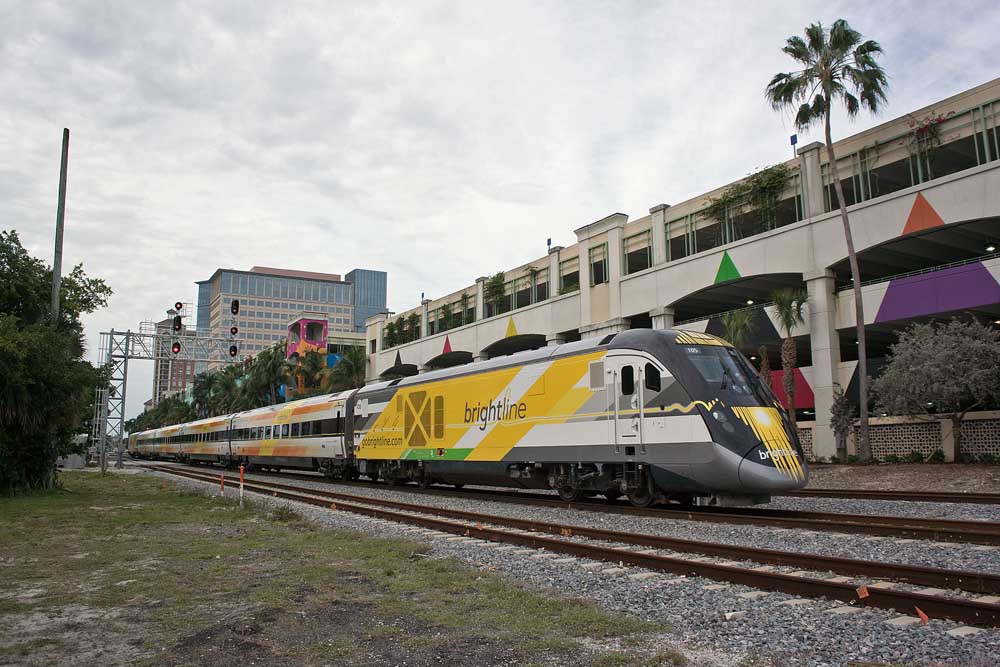 Future projects
The Authority is building a single-track 119-mile segment from Madera to a rural station 19 miles north of Bakersfield at a projected cost of $13.8 billion. Completion is expected in 2023. Building out from Madera to Bakersfield, an additional 60 miles, will raise the cost to $23 billion. Train speeds are expected to top out at 200 mph.
In Florida, Brightline is building the Orlando extension to its 79-mph Miami-West Palm Beach line, which began operation in 2018 but shut down from March 2020 to November 2021 due to the pandemic. Portions of the Orlando line and a future extension to Tampa will see speeds of 110 to 125 mph.
Brightline West plans to build a 200-mph railroad connecting Las Vegas with southern California at Victorville, a 260-mile route that targets a 3-hour schedule, for an average speed of 87 mph.
Both Brightline and Brightline West are private-enterprise projects, as is Texas Central Railroad. Texas Central investors seek to construct a new, dedicated high speed line between Dallas and Houston. The $20 billion project has successfully completed environmental reviews and the railroad signed a design-build contract with Salini Impregilo. It will use proven Shinkansen N700 trainsets operating at up to 205 mph on a grade-separated line.
Other projects in the planning stage include a Pacific Northwest line from Vancouver, B.C., to Seattle and Portland, Ore.; Richmond, Va. To Raleigh, N.C.; and Atlanta to Charlotte.